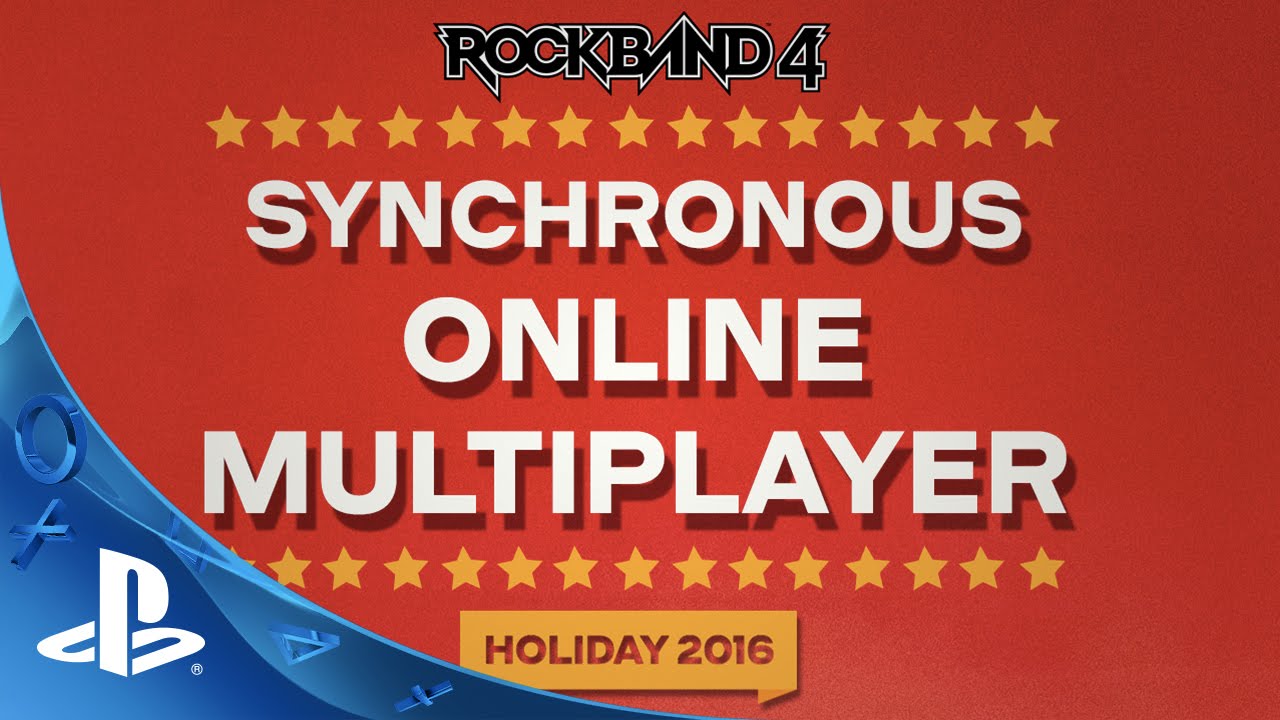 Hi everyone! Rock Band 4 is getting a major feature added to the game this year, and it'll allow you to literally rock the world.
That's right, synchronous online multiplayer is coming to Rock Band 4 later this year!
Harmonix has been talking about bringing online multiplayer to Rock Band 4 well before the game shipped. We consider Rock Band 4 to be not just a game, but the iconic band platform for this generation of gaming consoles. We're dedicated to bringing players only the best in music rhythm gaming, and having the ability to play with your friends anytime, anywhere is just another step in this process. We've heard our community loud and clear — as one of our most commonly requested features, it's time to bring online multiplayer to Rock Band 4.
Synchronous online multiplayer will be like Quickplay, modified to provide a fair and streamlined experience for console friends looking to play Rock Band 4 together online. We'll be implementing enhancements on the back end to address issues for folks who don't have the same DLC libraries and want a more fluid process for choosing songs together as a band (you all know that one person who would pick a song before you had the chance). Stay tuned for more details at E3!
Now, we've been talking a lot about this fall expansion pack, and want to give you just a bit more information about it. While more info is coming at E3, and we can't give it all away quite yet, we can say that synchronous online multiplayer isn't even the major focus or feature we have in store!
We've got brand new features heading to Rock Band 4 that have never been in any previous Rock Band title, ever. Don't miss out on all of the news coming soon!