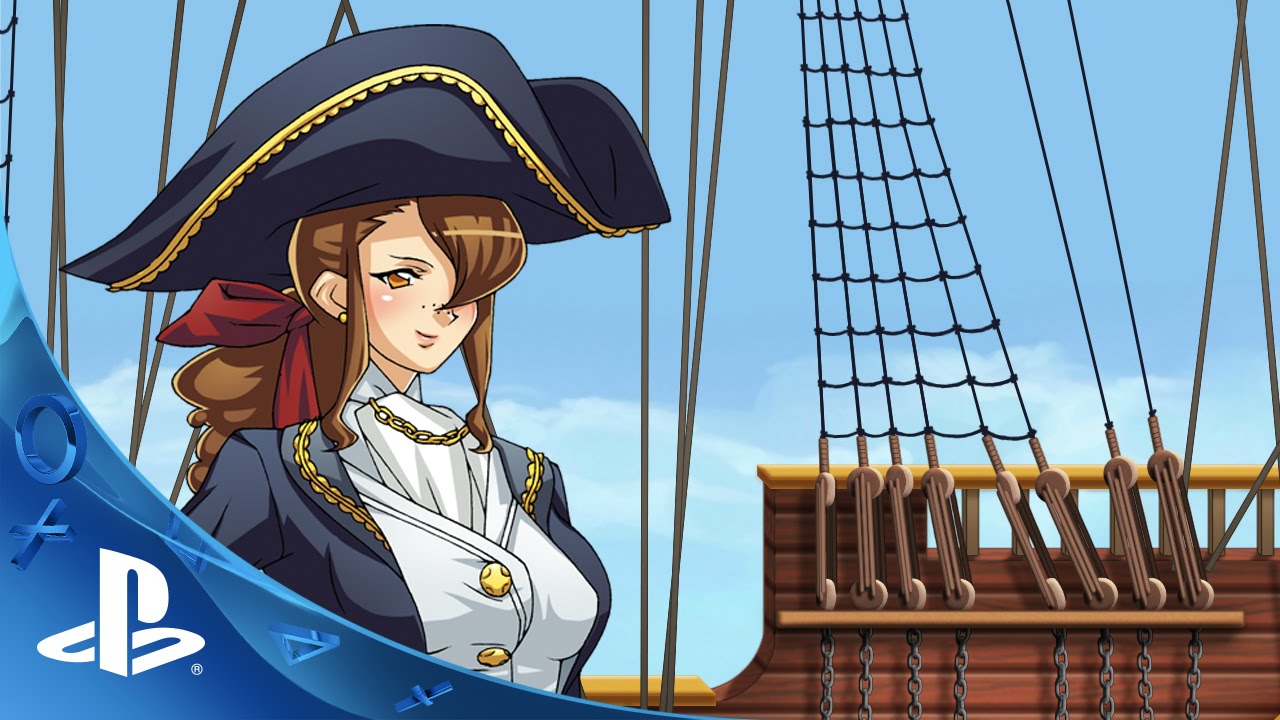 How do you make the most fun side-scrolling brawler of all time? That's what my brother and I asked ourselves when we started making Dungeon Punks more than four years ago. And we're proud to announce that we'll be showing our answer to that question at PAX East and then launching it on PS4!
It's been decades since brawlers ruled the arcades, but our memories of that time are still really vivid. We'd go anywhere we had to in order to play the hottest new machines. Some of our favorite times were running around New York City to different pizza joints just to shove some quarters into Teenage Mutant Ninja Turtles or Tower of Doom. There was just nothing like the feeling of exploring a new world together while fighting our way through hordes of enemies to victory. And scarfing down a great slice of pizza didn't hurt the experience, either.
Dungeon Punks combines some of our favorite ideas from brawlers, RPGs, and fighting games into one awesome hunk of greasy goodness. We wanted to make a game that has the interesting tactical play you can get from a great fighter, mixed with the joy of trouncing tons of bad guys with devastating magic. And we didn't want to require crazy reflexes or hidden secret joystick moves just to pull off exciting combos.
So we did something unusual: we took some of the game mechanics from the great tag team fighters like X-Men vs. Street Fighter and shoved them into our brawler. Then we gave every character a bunch of really cool tactical magical spells and a special unique dodge move, creating a play space that's deep, challenging, and a ton of fun.
The tag team part of Dungeon Punks is what really sets it apart. Your heroes work as a team, so you can set up a combo by turning your Tempest Knight into a giant spinning tornado attack, and then jump in as the Were-Witch and slam the same bad guys who are caught up in that whirlwind senseless. Not only that, but you can switch control to any of the up to six heroes in your party fighting alongside you at any time. Or better yet, have a buddy or two tap in and join you on your adventure!
Did I mention we have a great cast of really wacky characters in the game? We wanted to create heroes who we wanted to play. So we took some of our best monster concepts and made them into heroes! The result was a cast of six wild characters, each one brimming with personality and a distinct feel you won't see anywhere else. From an Egyptian goddess called The Hierophant to a distant descendant of Dragons known only as The Drakken Warrior, they each have their own very unique style and flavor.
The game's story is as unusual as the heroes themselves. The name of the game pays homage to the dungeon punk genre of fiction: imagine all the conveniences of the modern world, but substitute magic for technology. In this game that means flying boats, unwelcome visits from the Feds, corporate espionage, and a bunch of mutants with licenses to kill on a mission to take down the bigwigs of the resurrection insurance industry, all in a medieval setting. Add in a full length RPG that features tons of interesting people, missions, weapons, and equipment, and you've got Dungeon Punks.
We're going to be showing the game to the public for the first time at PAX East, and we can't wait for players to see it! I hope you're as excited as I am about the game and what makes it special — we've been working on these ideas for a long time and it's really inspiring to see it all come together.
My dream is that we'll be able to bring you guys the same joy and feeling of collaborative exploration that we had back as kids, huddled around those arcade brawlers of yore. Or at least the most fun possible from beating the crap out of everything — that's good, too. Or pizza. Pizza's great.