Like so many stories steeped in organized crime, that of Lincoln Clay is complicated. Once an orphan, and now a veteran of the Vietnam War, Lincoln returns to his life in New Bordeaux (a fictional interpretation of New Orleans) and soon falls in with his old gang.
When that gang is betrayed by the Italian mafia, Lincoln is bloodied and left for dead. But the hardened soldier survives, and begins his plot to take down the man responsible and wrestle the city under his control. This violent and layered tapestry serves as the backdrop to Mafia III, which launches October 7 on PS4.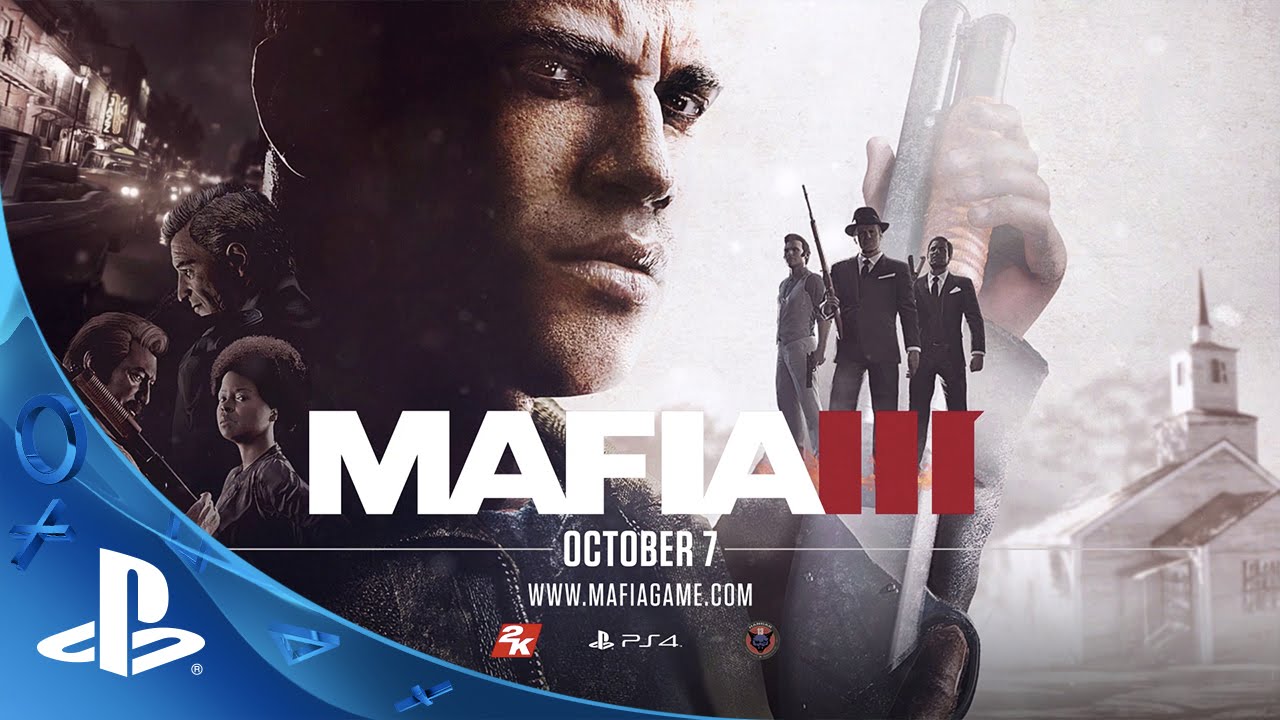 Lincoln's story of revenge sizzles with flavor. As I sat down to play an early build of Mafia III in San Francisco last week, I was greeted by beautiful cars, pulpy dialogue, and the twang of Creedence Clearwater Revival. 1968 New Bordeaux makes a perfect stage for Lincoln and his criminal lieutenants as they dismantle the mafia's operations across the city.
In this demo, Lincoln fights to seize control of the downtown district from the unnervingly calm Tony Derazio — a high-ranking numbercruncher with a strong distaste for failure. In order to lure Derazio out of his heavily guarded penthouse, Lincoln must disrupt Derazio's activities downtown. There is an ample number of ways to achieve this, from destroying his shipping trucks to the more personal approach of eliminating his enforcers.
These objectives highlight one of the key pillars of Mafia III: no failure but death. As long as Lincoln survives, players can approach missions in a variety of ways, from systematic stealth operations to guns-blazing bravado. If a key mission vehicle gets trashed in the process, no problem — players simply find another way to advance, as long as they keep Lincoln alive.
And staying alive is both a challenge and thrill in Mafia III. Combat undulates between heart-pounding stealth takedowns and the rush of cover-based gunplay. When things heat up, enemy encounters can spiral into large-scale shootouts quickly, which may necessitate Lincoln to call in backup from one his lieutenants. This can include cutting the phone lines to block enemy reinforcements, or hiring some muscle to cover Lincoln's back.
My personal favorite? Wiring the mobile store and watching a van pull up curbside to dispense fresh armaments, body armor, restorative items, and a confidence boost for Lincoln's next mission.
The final showdown in Derazio's penthouse is nothing short of spectacular, with copious amounts of bullets exchanged, engaging room design for cover opportunities, and one last surprise when Lincoln meets his target. After Derazio is dispatched, players are free to assign that hideout and its assets to one of Lincoln's lieutenants. This opens up the larger strategy element of Mafia III.
Keeping Lincoln's confidants happy is a game in and of itself. Assigning resources to one of the three local crime organizations influences the story, dialogue, player income, and even the upgrades Lincoln has access to. Keeping Lincoln alive is one thing, but balancing the power of an entire criminal underworld? Be prepared for several terribly uncomfortable (and dangerous) conversations.
Mafia III promises tremendous player choice set to a blissfully curated soundtrack. Players can experience Lincoln's story for themselves when this massive open world hits PS4 on October 7.