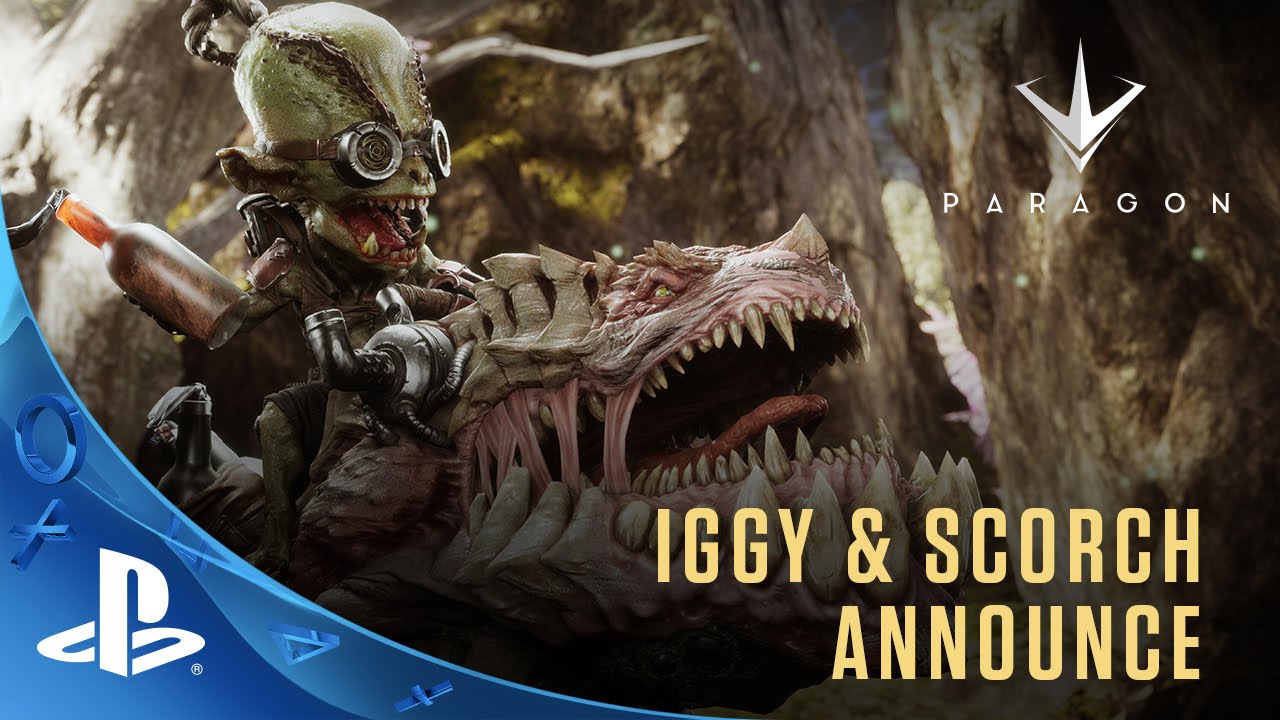 Hey PlayStation Nation,
We've seen some amazing matches and strategies in Paragon, and it's time to shake it up again. We'd like to introduce you to our newest Hero(es) … Iggy & Scorch. Get your first look at the flame-wielding duo below. You'll be able to play Iggy & Scorch as part of our update on Thursday, April 21.
The TL;DR on Iggy & Scorch is that the duo is a caster with serious lane control. Iggy sits atop Scorch while putting down flame turrets that zone enemies. Iggy also throws molotovs that cause fire damage, while Scorch secretes flammable oil that compounds the damage over time and expands the damage area.
We'll be looking at Iggy & Scorch in-depth during our Twitch stream on Monday, April 18, at 11 a.m. EDT.
As always, all Heroes in Paragon are free, so if you're in Early Access you'll be able to jump in and play with fire on Thursday. If you're not in Early Access yet, you can pick up a Founder's Pack to get into the action. You can also get the Iggy & Scorch Master Challenge (for skins, boosts, and other rewards) on the Essentials Edition disc, which you can pre-order now. See you on the battlefield!