We may only be a few months into 2016, but already it's shaping up to be an incredible year for Call of Duty esports. In January we launched the Call of Duty World League, presented by PlayStation 4 — a new global esports league operated by Activision that takes competitive Call of Duty to a whole new level with regional LAN events, live-streamed competitions throughout the year, and a combined $3 million prize pool.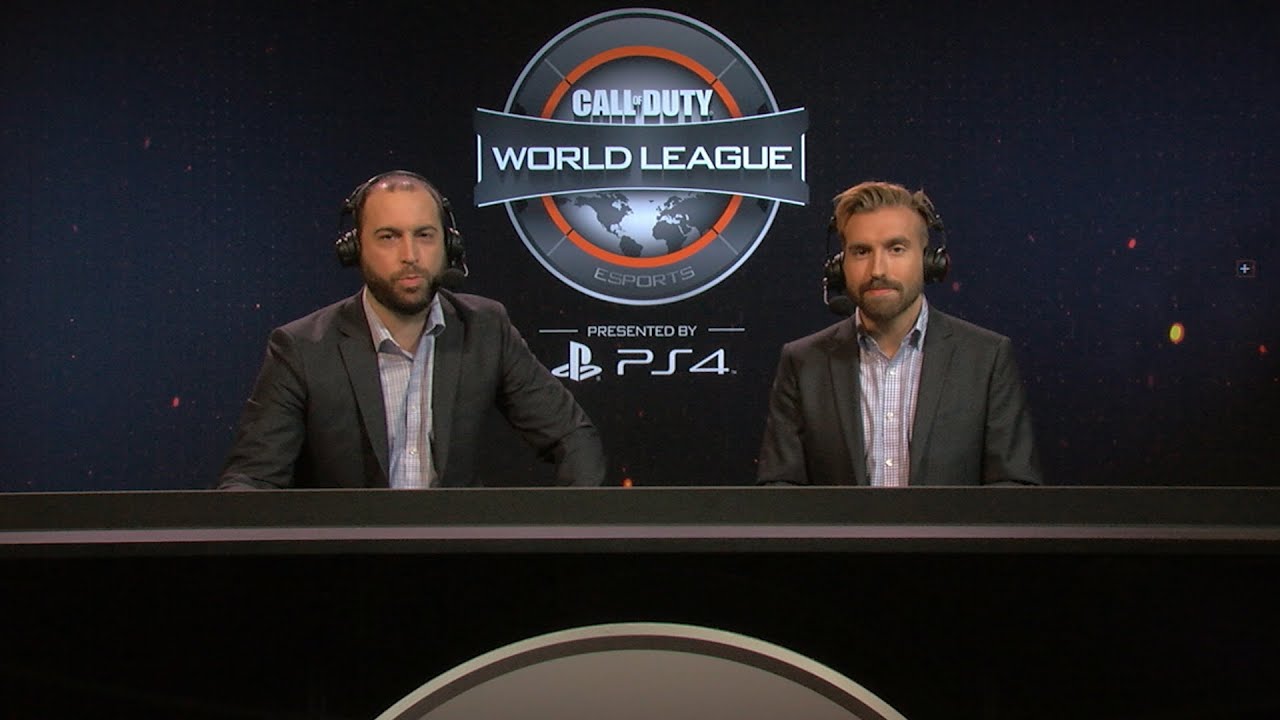 Now, the first major stage of the CWL Pro Division is drawing to a close with the North American finals. Beginning today, Friday, April 1 at 10:00 AM Pacific and running through Sunday afternoon, April 3, the top teams in North America will face off and fight for a piece of a $250,000 prize pool, including heavyweights like OpTic Gaming and FaZe.
Whether you're a devout fan or just dipping your toes into the waters of Call of Duty esports, here is everything you need to know about this weekend's North American CWL Pro Division finals.
The Competition So Far
Since launching in January, pro teams from North America, Europe, and Australia/New Zealand have been facing off each Tuesday and Wednesday live in-game via the Live Event Viewer as well as online at CallofDuty.com/CWL, Twitch, YouTube, and MLG.tv. The stage has been home to some incredible performances and upsets.
Fan-favorite OpTic Gaming has dominated with 20 total match wins and only two losses to date. However, the Green Wall hasn't been without rival — Rise Nation and FaZe have followed closely in the number two and three spots, respectively. We've also seen exceptional plays from the likes of Elevate and EnVyUs.
Of the 12 teams that entered Stage 1 in North America, only eight have advanced to the finals. The remaining four Pro Division teams must fight their way back to qualify for Stage 2 through relegation matches against the top contenders from the Challenge Division; the CWL's amateur league where any fan can compete for a chance to advance to the Call of Duty Championship.
Can they overcome up and comers from the Challenge Division? Find out with today's relegation matches, beginning at 10:00 AM Pacific.
Teams to Watch This Weekend
OpTic Gaming: The runaway number one seed in Stage 1, OpTic Gaming enter this weekend with a 13-win streak. OpTic has one of the most balanced rosters in recent memory, from Scump's aggressive Sub-Machine Gun tactics to Formal's precision Assault Rifle play. They've dominated the last two months of competition; can OpTic bring it home this weekend?
FaZe Clan: It hasn't been the easiest Stage 1 for FaZe Clan, but they've shown in recent weeks why they are a top team in Call of Duty. FaZe has been led by the big plays of Attach, who may just be the best player currently in Call of Duty. This is a team that expects a lot from themselves and will definitely be gunning for that first place spot.
Rise Nation: What they may lack in name recognition, Rise Nation has made up for with skill and determination. This team of underdogs has been a force in Stage 1, having already claimed two LAN event wins, including the most recent tournament at UMG South Carolina. Can they prove the doubters wrong yet again?
Event Schedule
We'll be broadcasting live matches all weekend long, beginning today at 10:00 AM Pacific. Here's when the action begins:
Friday, April 1
Relegation Matches begin at 10:00 AM Pacific
Saturday, April 2
Stage 1 Playoffs begin: 10:00 AM Pacific
Sunday, April 3
Stage 1 Finals begin: 12:00 PM Pacific
Where to Watch
CallofDuty.com/CWL: Visit the home of the Call of Duty World League to watch live matches, find the latest stats and match schedules, and get ongoing coverage of the big event.
The Live Event Viewer: Last month, the team at Treyarch introduced the Live Event Viewer — a live stream player built right within Call of Duty: Black Ops 3 on PS4. Now you can catch all of the action from your in-game menu.
On Your PS4: Alongside the Live Event Viewer, you can also watch streams elsewhere on your PS4, whether it's via the Live from PlayStation panel or native apps like Twitch or YouTube.
Twitch, YouTube, and MLG.tv: The CWL Pro Division Stage 1 Finals will be broadcast simultaneously across Twitch, YouTube, and MLG.tv.