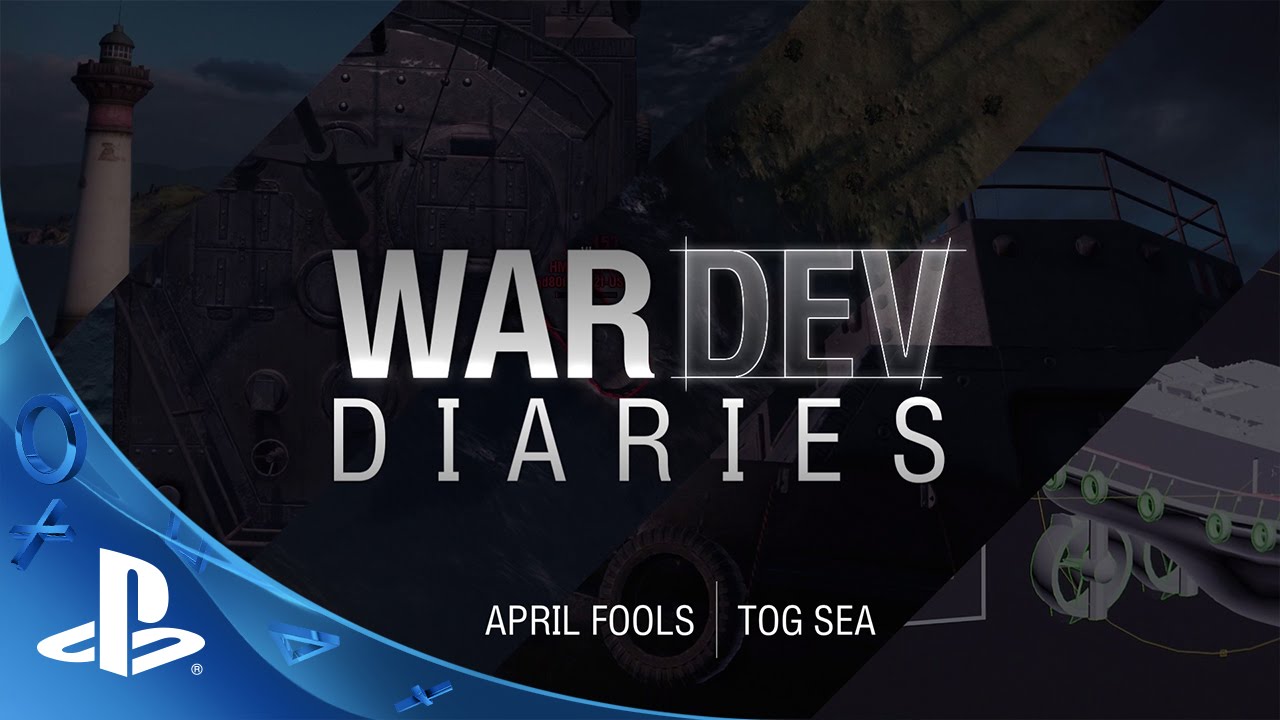 Hi Tankers! TJ here with an all-new game mode to try out on PS4 this weekend only. If you haven't played World of Tanks — download the game today, it's free with no PlayStation Plus account needed.
Although we frequently develop one-off events and game modes, we are doing something we have never done before in World of Tanks on any platform; we are launching tanks onto the water and heading to sea! For this weekend only, take one of the most well-known and loved armored vehicles in the game to the seas in the newest specialty game mode for World of Tanks: TOG Boat.
The illustrious and slow TOG II tank has been fully converted into the sea-ready HMS TOG II, an all-out assault tugboat unique to the TOG Boat game mode. The HMS TOG II is breaking waves in a special-event version of seven-on-seven ocean warfare. Fortified with the latest in tank floatation technology and tank-boat physics, the HMS TOG II* is equipped with AP and HE ammunition to ensure your TOG Boat can turn the tide against your opponent in a variety of enemy encounters.
The TOG II has been referred to as "The Boat" by World of Tanks players for years. We're always looking for ways to give back to the community and turning the TOG II into the HMS TOG II and giving it a special game mode was an incredibly fun way to do that.
It's also a nod to our sister studio in St. Petersburg who makes World of Warships. We actually imported some of their islands into our engine to create the map. The "Boat" physics were done with an incredibly cheap trick by one of the designers that really sells the HMS TOG II as a boat. We gave it a unique multi-shell gun and secondary firing mode reminiscent of the Artillery in World of Tanks to allow you to shoot over islands. I know the development team is looking forward to this weekend and playing many TOG Boat battles with you all.
The HMS TOG II will be embarking on its maiden voyage April 1 through April 3 only.
*The TOG will appear in your tank reel in a special garage dock automatically if you have ever played a battle — and if not, simply play a battle first, then you can head off to the high seas. Download World of Tanks now to join in on the tank… err, boat action!