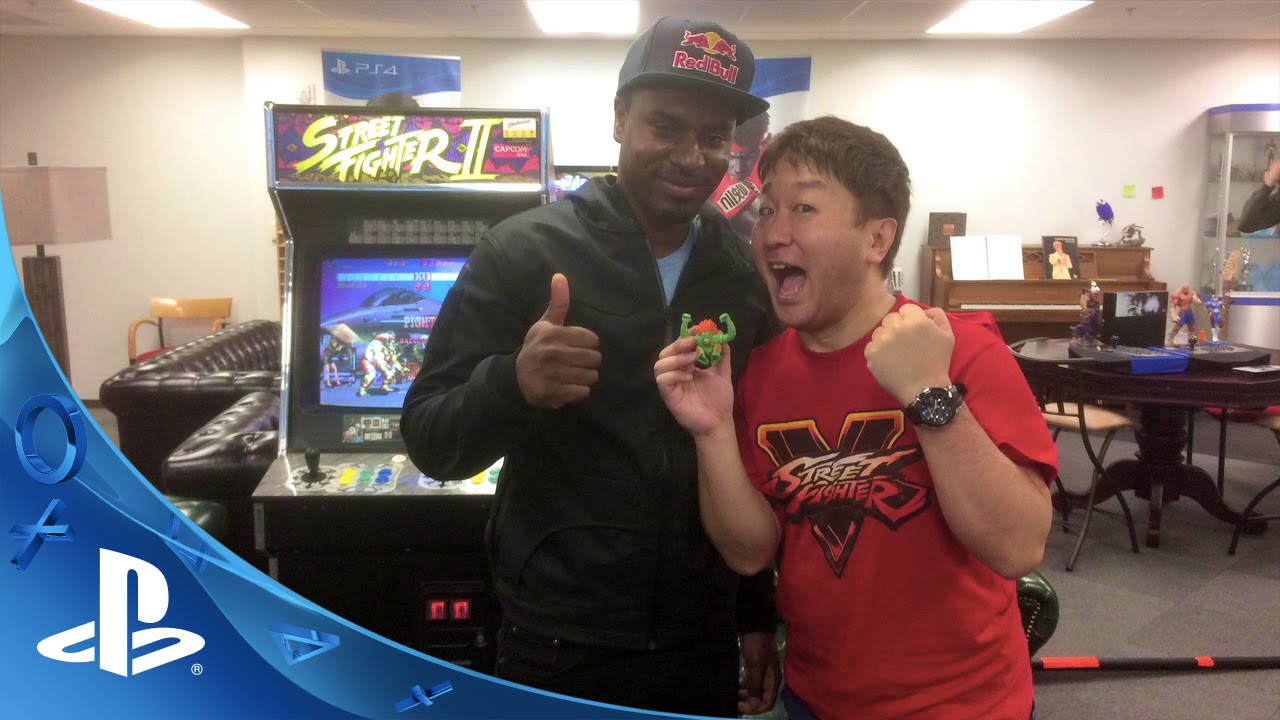 Hi PlayStation.Blog! This is Yoshinori Ono from Capcom. It's been a busy month with the launch of Street Fighter V and the start of the 2016 Capcom Pro Tour season. A game without a community is a game that won't last, and I'm always proud to tell people that Street Fighter has one of the most passionate communities out there. As a game creator, what we ultimately want is to see fans have a blast and enjoy the product that we pour our hearts and souls into.
I was very happy to be able to participate in the Makers & Gamers: Street Fighter documentary and feel it truly shows how the love for Street Fighter can bring together people from all different backgrounds around the world.
The director, Lucy Walker, demonstrated the pedigree she earned from working on other acclaimed documentaries, such as The Crash Reel and Waste Land, and has done a superb job of telling my story as a game creator, as well as Snake Eyez as a game player. Snake Eyez has an amazing story and his journey to overcome all the odds against him is truly inspiring.
As long as Street Fighter exists I look forward to seeing our community grow! Rise Up!