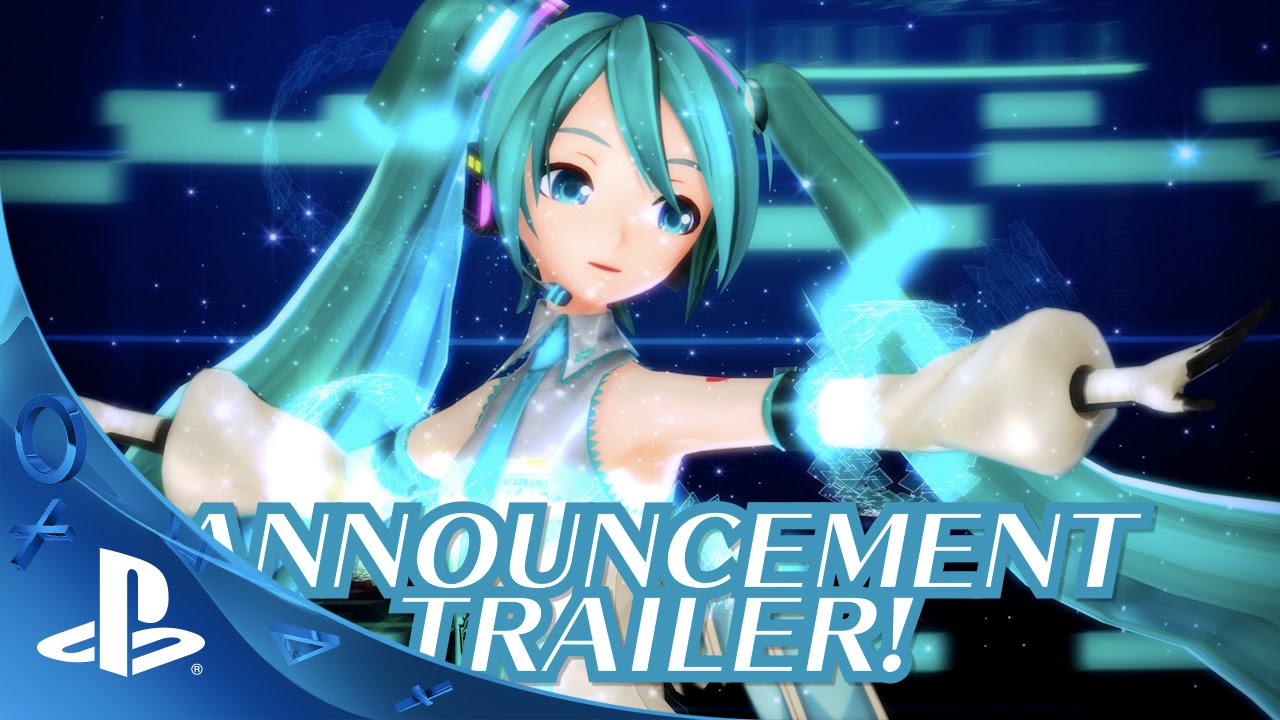 Hatsune Miku is the world's most famous digital singer, and now she's coming back to PlayStation bigger and better than ever in Hatsune Miku: Project Diva X!
The core rhythm gameplay is back, but there's a whole host of new additions to this game that separate it from previous Project Diva titles — if you're new to Miku, it's the best Project Diva game to get into yet. And if you're a Miku veteran, there's plenty of new content to keep you going through the game's 30-song soundtrack!
First, Project Diva X is driven forward through a narrative which centers on Miku and her friends undertaking various requests as they explore the five Clouds that make up their world. Each Cloud has its own unique aura — Classic, Cool, Cute, Elegant, and Quirky — and everything from the songs to the modules (costumes) and accessories that Miku and her friends wear fit one of those auras!
Each of the Clouds has special requests that challenge players. And as a series first, modules will all have a random chance to drop during a song! Traditionally they were purchased with currency earned based on completing a song, but now they're more similar to a random loot drop.
Second, the game now lets you interact with Miku and her friends as they discover what it's like to live in the world of Project Diva X. Miku and her friends talk and forge relationships as the players progress through the game… and they may wind up revealing the secret of the eponymous "X"!
Finally, there's the newly added Concert Editor, which lets players mix and match the game's 30 new songs/arrangements and medleys, 300 modules, and accessories to produce custom live concerts starring Hatsune Miku and her friends!
The game is getting a physical and digital release in the Americas, and you'll be able to play it on your PS4 and PS Vita this fall!