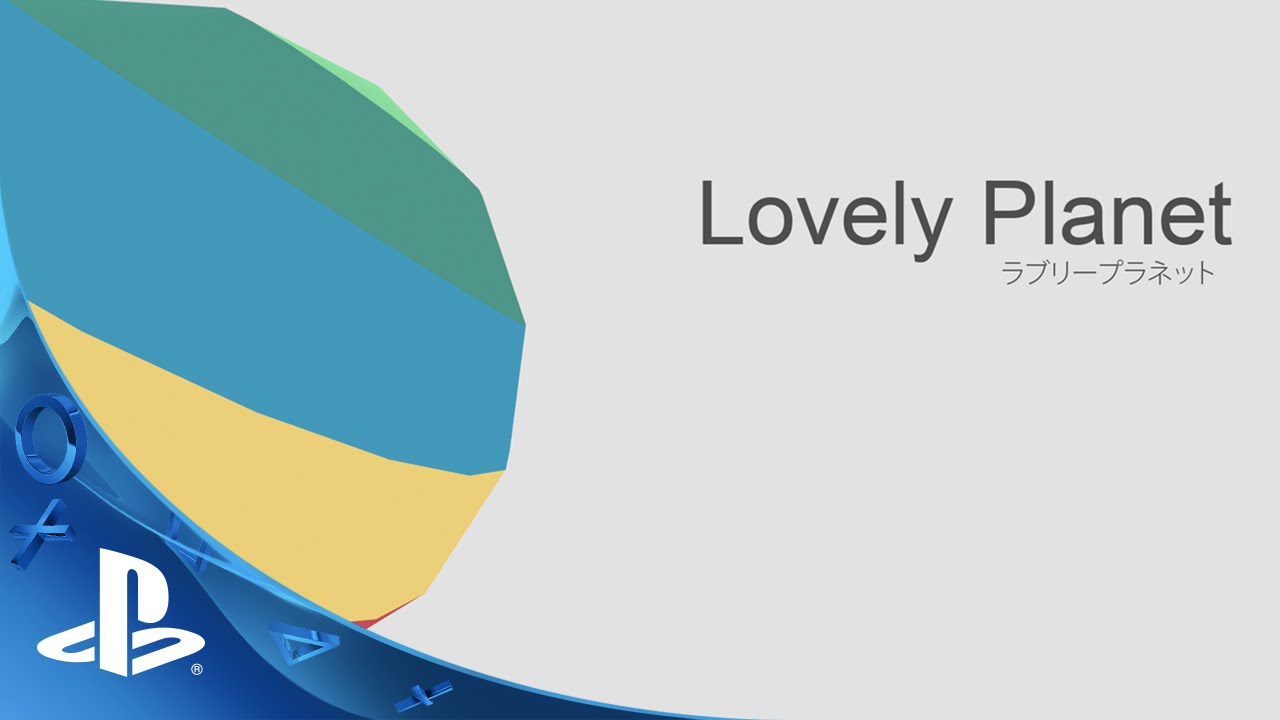 Hidy ho, PS Bloggerinos! It's Alex Nichiporchik here ready to tell you about yet another new tinyBuild game coming to PS4. We already told you about Party Hard and No Time to Explain, and now it's time for Lovely Planet.
We know you love your first-person shooters on PlayStation (So do we!), so we're excited to be bringing our own… unique brand of shooter.
What a lovely day!
Lovely Planet is what we describe as a first-person shooter gun ballet. Yes, you read that correctly. This planet may look lovely, with a colorful palette of bright, abstract shapes and sounds, but the inhabitants here are anything but.
In each of Lovely Planet's fast-paced levels, your aim is to shoot all the nasty dudes, save the innocents, maybe defuse a bomb or two, and reach the goal in the fastest time possible.
Then you'll notice that thousands of other players reached the goal before you on the leaderboards, and you'll think "Okay, fine, I can do it quicker." Then several hours later, when your eyeballs are dry and your knuckles are clenched, you'll break down in tears, screaming about how it's impossible that someone called "tehmast3r449" has managed to beat the level faster than you.
Welcome to Lovely Planet.
I've got a lovely bunch of bullets.
Here's the thing about Lovely Planet: it's a back-to-basics first-person shooter. There's none of these fancy medpacks, or regenerating health, or gritty realism to be found here — you shoot, you jump, you get hit, you die, you try again.
And just to top it off, Lovely Planet is easily one of the trippiest first-person shooters you've ever played — don't take our word for it, that's what Kotaku called it!
In fact, one of my favorite descriptions of the game came from a writer at Gamasutra. They described Lovely Planet as "If Katamari creator Keita Takahashi made Turok." We should hire that guy for marketing!
And you'll be trippin' for quite a while too, with 100 levels to master over five worlds and online leaderboards crammed into every single one. There are also tons of secrets to discover, stars to unlock, and a storyline so packed with subtlety that you'll start to wonder whether it… doesn't actually exist.
How lovely.
This is Lovely Planet, then: a trippy first-person shooter gun ballet with five worlds to explore, one hundred leaderboards to top, and an approach to shooters that will take you back to the golden days of classics like Doom and Wolfenstein. Except with less blood and more rainbows.
And if you thought this was all you'd see from tinyBuild, you're so very wrong! You can expect to see a lot more from us in the coming months.