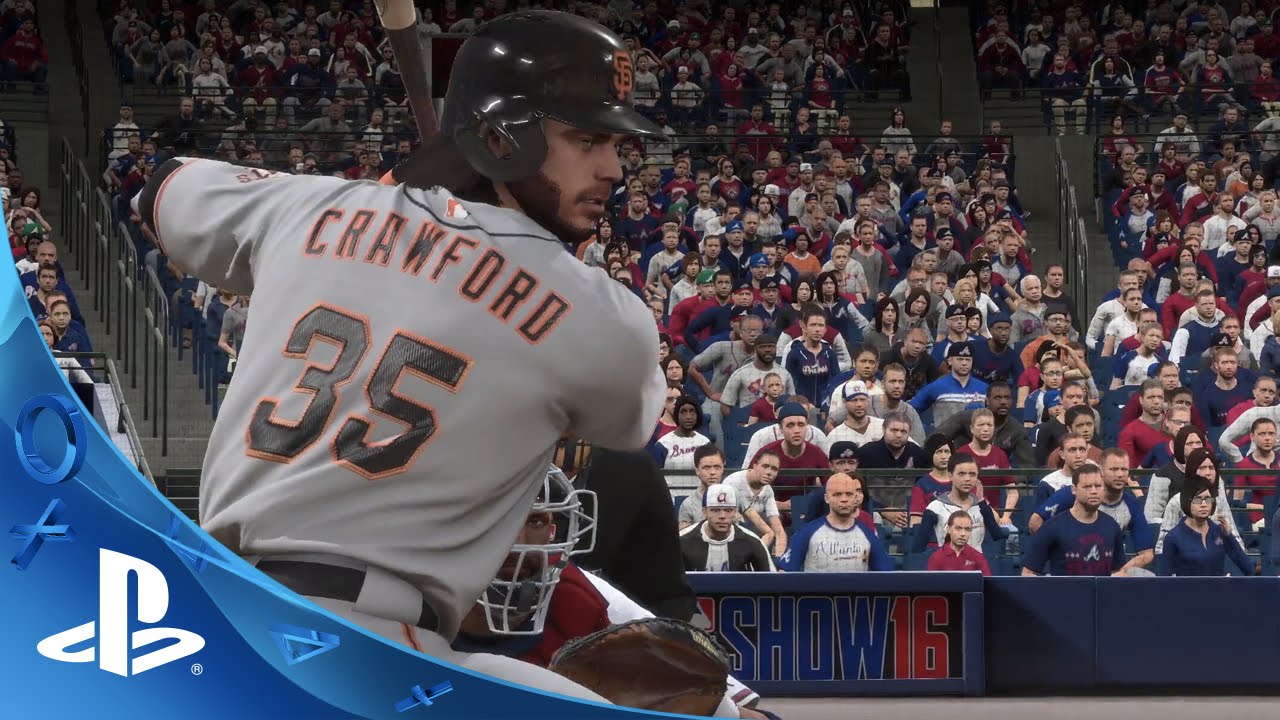 The 11th season of MLB The Show is underway! The Major League Baseball season is about to start, which means it's time to see how you fare when taking control of all the action in MLB The Show 16.
With the numerous improvements and new features we've added to MLB The Show 16 we are confident this is the best MLB game we've ever shipped. Just a few of our improvements in The Show 16 include:
The introduction of ShowTime
Significant improvements to Road to the Show and Franchise modes
New physically-based rendering
Over 1,000 new animations
Career stat tracking
Two brand new game modes
With the return of Year-to-Year saves, you'll also be able to experience all the great new additions to '16 without losing your progress from last year.
As an added bonus for launch day we thought it would be cool to put together a short bloopers video from all the content we captured over the past two months.
Digital Deluxe and MVP Edition Info
For those who purchased the MVP or Digital Deluxe editions, redeem and open your stubs and packs by heading to:
"My Locker" > "Show Shop" > "Purchase or Redeem" to redeem your items and add them to your inventory.

Reminder: if you have multiples of an item to redeem (i.e. 3 Opening Day Packs) you will need to redeem it 3 times.

Then head to 'My Locker' > 'Inventory' > 'Open Packs' to open and reveal your item.
We've tried to put full instructions in one handy place (along with a host of other tips).
Let us know in the comments or via Twitter (@MLBTheShow) if you still have questions/issues!
Bug Reports
Some of you may not be aware, but we have an easy-to-use Bug Reporting system build into TheShowNation.com. We're grateful for those in the community who consistently bring something to our attention as soon as they come across it; sometimes it takes thousands of people playing for an issue to arise and nothing helps us have a shot to quash a bug faster than having it flagged ASAP.
If you've encountered an issue, please visit the Bug Reports page.
Note: We greatly appreciate if you can check to see whether the issue you've come across has already been posted. There's a handy search feature!
On behalf of the team at San Diego Studio, thank you for your continued support and passion for our annual labor of love.
Welcome to The Show!