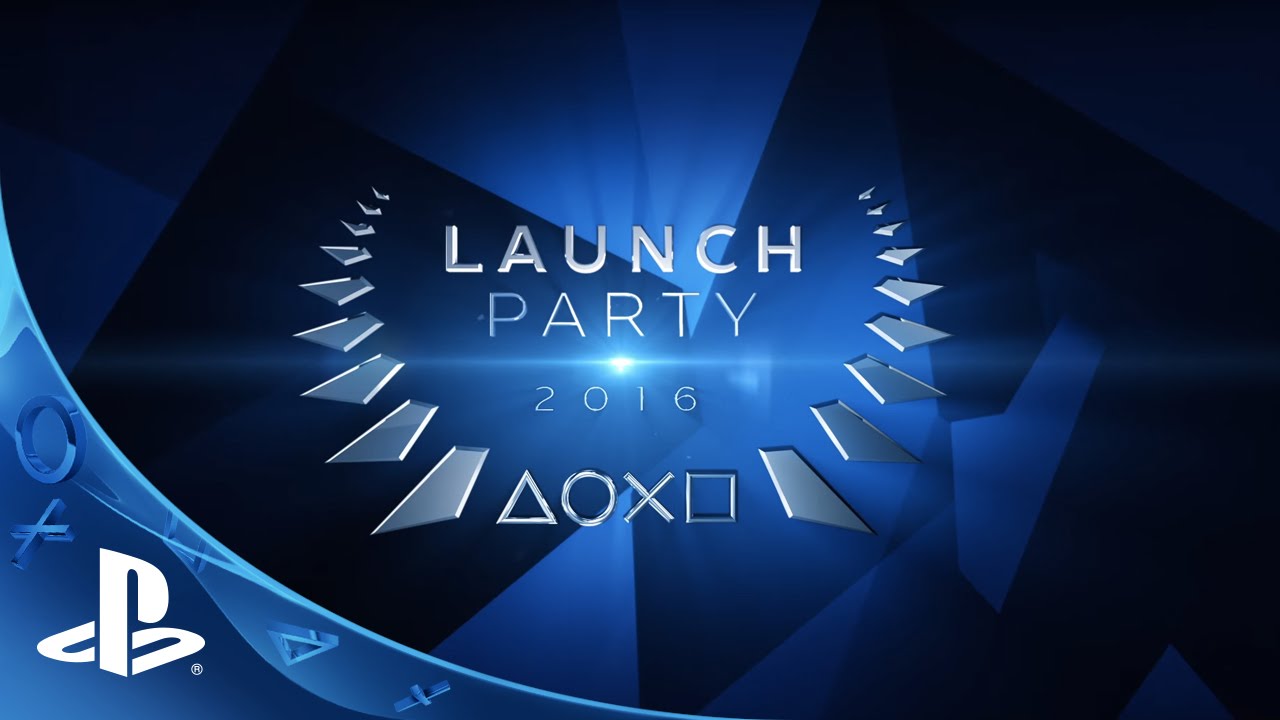 Hi everyone! I'm very excited to announce the inaugural lineup for a new PlayStation Store event called Launch Party. One of the best perks about being on the PlayStation Store team is that we get to work very closely with both first and third party studio teams on previewing upcoming releases. Launch Party is a celebration of our favorite digital games releasing this spring – selected in collaboration with our colleagues on both the 1st and 3rd party teams.
Some of you may remember our yearly Spring Fever campaign, which we're retiring in name only. We'll still have great weekly deals on games and movies from your favorite blockbuster franchises (In fact, you can check out this year's franchise sale lineup right here!), but we really wanted to let the new games have the spotlight with their own event.
Pre-order any Launch Party title from PlayStation Store and not only will you be able to pre-load and play them right when they release, but you'll also get 10% off.
Note: Pre-orders for the Launch Party lineup are currently in the process of going live on PlayStation Store — if one isn't working for you yet give it a few minutes!
Launch Party 2016 Lineup
*Cross-Buy title
To speak more in detail about the games and why we think you'll love them, here is Nick Suttner:
Hello! As Andy said, we've been working closely together for months to put together an amazing Launch Party lineup for you, featuring some of the digital games we've been most looking forward to. Here's a bit of background on each, and why you should lock in those pre-order discounts now!
Salt and Sanctuary
We've admired Ska Studios' games from afar for years, and we're so thrilled to have their latest masterpiece debut exclusively on PS4! If you've enjoyed games like Bloodborne or Dark Souls you'll feel right at home in Salt and Sanctuary's brutal but beautiful world (brutiful?). Deep combat and rich RPG elements, all set in a cursed realm of forgotten cities, blood-soaked dungeons, and desecrated monuments. What else could you want?
*Note: Salt and Sanctuary is still in development for PS Vita, and will be cross-buy with PS4 when it's released
Day of the Tentacle Remastered
We're so excited to be working with Double Fine on bringing another classic LucasArts adventure to PS4, after their fantastic work on Grim Fandango. Originally released in 1993, Day of the Tentacle is a mind-bending, time travelling, cartoon puzzle adventure game in which three unlikely friends work together to prevent an evil mutated purple tentacle from taking over the world! This loving remaster features all-new, hand-drawn, high-resolution artwork, with remastered music and sound effects.
Enter the Gungeon
Enter the Gungeon is the latest in our ongoing partnership (more of a kinship, really) with Devolver Digital, developed by the devious geniuses at Dodge Roll. Making its console debut on PS4, Gungeon combines The Binding of Isaac-style dungeons with an action-packed repertoire of shooting, looting, dodge-rolling, and table-flipping (and two-player local co-op!). All on a quest to reach the ultimate treasure: a gun that can kill the past! (Of course.)
Stories: The Path of Destinies
Spearhead Games was one of the very first developers to jump on the PS4 train with their underrated multiplayer puzzler Tiny Brains. They've been working hard ever since on a sumptuous action-RPG called Stories: The Path of Destinies, a madcap epic fantasy where each choice you make takes you through a different story. Each story — some dark, some romantic, all action-packed — is true in its way, and will lead you to victory if you pay enough attention…
Invisible, Inc.
If you're anything like us, you're still playing Klei Entertainment's singular PS4 survival sim Don't Starve, over two years later. Invisible, Inc. is a very different beast, but similarly applies Klei's whip-smart design prowess and beautifully stylized aesthetic to a tactical turn-based adventure. Take control of Invisible's agents in the field and infiltrate the world's most dangerous corporations. Stealth, precision, and teamwork are essential in high-stakes, high-profit missions, where every move may cost an agent their life.
Alienation
If you've ever played Super Stardust, Resogun, or Dead Nation, you know the visceral pleasures Housemarque is capable of. They've collaborated with SCE Worldwide Studios on another amazing PS4 exclusive, where 1-4 players can team up online against alien hoards with an array of conventional and hybrid weaponry. All taking place in massively destructible environments where collateral damage can literally bring the house down!