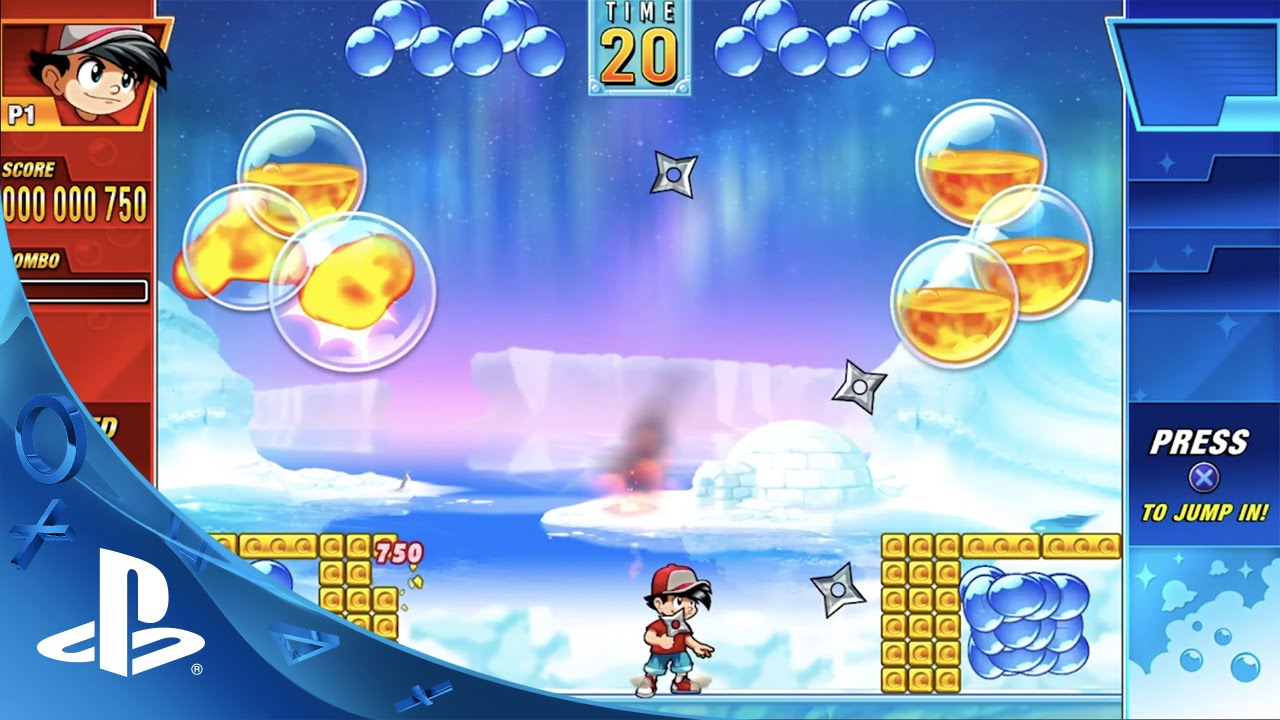 The wait is over. Time to annihilate some aliens. Pang Adventures hits PS4 on April 19th!
A Classic Arcade Game…
If you're not familiar with the Pang series, either you're too young or you're not hanging out in enough arcades! It's one of the most popular games from the 90's, a game in which players guide two brothers on a global quest to save humankind from a massive alien invasion. And believe me, these villains didn't come here for the sightseeing!
…Back with a Brand New Episode!
We. Are. So. Excited! Pang Adventures is DotEmu's first PS4 game, and we're proud to have teamed up with the folks at Pastagames (Pix the Cat) to create a new episode for this beloved series. We're equally proud to receive the blessing of Mitchell Corporation, the original game's developers.
We worked really hard to infuse Pang Adventures with new ideas while staying true to the series' original spirit. The result is a great balance between the traditional gameplay we loved in the good old days and some fresh mechanics. This new adventure debuts never-before-seen features like unique attack ball types, epic boss fights, and amazing new weapons!
As you can see, the Pang Bros. have upgraded their gear since the last alien invasion. Machine guns, flamethrowers, lasers, shurikens… you name it, they have it! Tap into this awesome arsenal and defeat the attack balls pouring down from the skies!
Adventures Are Best Shared
Cooperation is a proven strategy for defeating bad guys, and this game's couch co-op feature is tons of fun. Team up with friends and family to develop a successful strategy for saving the world!
Easy to Play, Hard to Master
As my grandpappy likes to say, "The simplest recipes make the best cookies" — and Pang Adventures is a delicious treat specifically designed to please your gaming taste buds again and again. An easy-to-play philosophy makes it simple to start but hard to stop.
On the flipside, Pang Adventures is hard to master, just like the original game. If you want the perfect run, you'll need keen eyes and razor-sharp reflexes to beat the high score and carve your name amongst the greats!
Enjoy playing Pang Adventures on your PS4. We'll see you next month on the leaderboards!