With global superpowers vying for control, one legendary agent is deployed to rebalance (or perhaps disrupt) the scales of power. Agent 47 returns to the world of assassination in Hitman on PS4, which begins its episodic launch this week.
In Hitman, players control the iconic assassin as he completes covert operations around the world. Players can use a variety of tools and weaponry to accomplish their objectives with total discretion or… otherwise. With more locations coming later this year, fans of stealth gameplay have plenty to look forward to.
Also launching this week is the hotly anticipated Tom Clancy's The Division on PS4. Explore the devastated remains of a post-pandemic New York City as a highly-trained agent. Modify and level up equipment, find new weapons, and fight to reclaim the city from the clutches of chaos.
For a full list of new games coming to PlayStation this week, read on. And enjoy the Drop!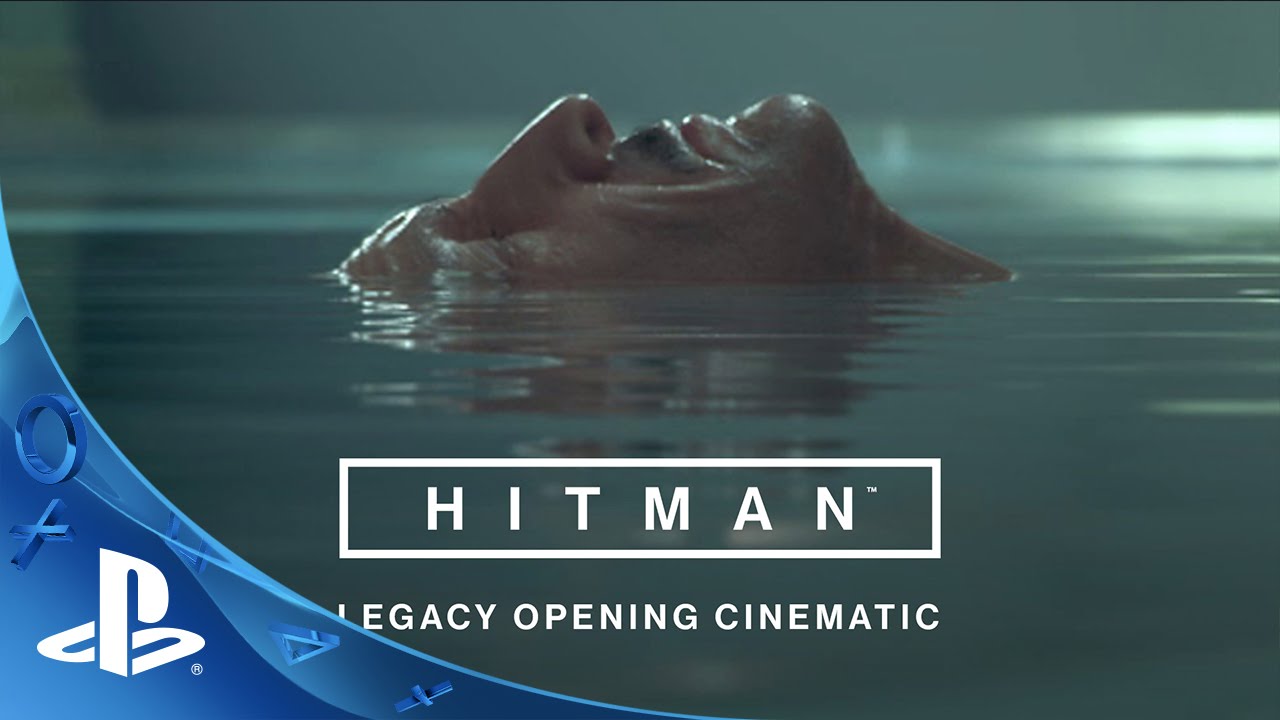 New Releases: March 8th, 2016
Action Henk
PS4 — Digital

Action Henk is a game about an action figure trying to relive his heroic past. The goal of Action Henk to use physics and momentum to race through levels as fast as possible. These short levels require you to master all the subtle tricks that the physics-based platforming has to offer, including the famous butt-slide.
Alien Shooter
PS4, PS3 — Digital
Sinister hordes of bloodthirsty aliens have infiltrated our world! Take on the role of a soldier and head to a secret military laboratory to end this invasion. You'll have a ragtag arsenal at your disposal, everything from pistols to machine-guns. Keep your eyes open: you never know what's waiting around the corner…
Assault Android Cactus
PS4 — Digital

Assault Android Cactus is about a team of androids trying to rescue a spaceship by fighting back against a robot uprising. Over a 25-level campaign, the androids will face screens of enemies, brave bullet hell style bosses and environments that switch, shift and transform around them.
Blast 'Em Bunnies
PS4, PS Vita — Digital (Cross Buy)

In Blast 'Em Bunnies you are a cute, cartoon bunny called Bang Bang who must defend your rabbit burrow against an onslaught of evil bunnies. These bunnies have captured your offspring and one of them, the evil Throatslitter, is holding them hostage.
Casey Powell Lacrosse 16
PS4 — Digital (Out 3/9)
Featuring in-depth lacrosse gameplay, high quality visuals, multi-year be a pro mode, competitive online multiplayer, real-time RPG levelling, and character customization, Powell Lacrosse 16 brings the sport to life like never before.
Don't Die, Mr. Robot!
PS4 — Digital (Cross Buy with PS Vita)
It's Don't Die, Mr. Robot! The cute, colorful, and blissfully frantic action game that arcade fans have been waiting for all their lives. Mr. Robot loves fruit! But whenever he tries to eat one it explodes. It's not all bad, though! Those explosions destroy the endless horde of robotic machines trying to squish, zap, stomp, and bite him.
Dreii
PS4, PS Vita — Digital (Cross Buy, Out 3/9)
Experience the mesmerizing world of Dreii, the award-winning collaborative physics conundrum. Dreii is a puzzling game about skill, logic, and friendship. It subtly connects players in real-time across the world, to help one another in a battle against gravity.
Hitman
PS4 — Digital (Out 3/11)

As Agent 47, you perform contract hits on high-profile targets in exotic locations around the world. In the March release, players have access to the Intro Pack content — Prologue Mission, the Paris Sanguine Fashion Show, full access to Contracts Mode, Escalation Mode, elusive targets, and other live content.
Kholat
PS4 — Digital
Narrated by Sean Bean and powered by Unreal Engine 4, Kholat is an exploration adventure game with elements of horror inspired by a true event known as the Dyatlov Pass incident — a mysterious death of nine Russian hikers which led to countless, unconfirmed hypotheses.
Pixel Hunter
PS Vita — Digital
Pixel Hunter is about a hunter whose weapons were stolen. His only thought is to find them. During your trip you'll fight a variety of enemies and face bosses at the end of each level to reclaim your stolen weapons.
Rise of the Kasai (PS2)
PS4 — Digital
Rise of the Kasai is the prequel and sequel to the highly acclaimed The Mark of Kri. The struggle to protect the dark magic of Kri from spreading returns, with four playable characters, each with their own menacing weapons and deadly combos.
Tetraminos
PS4 — Digital
The classic arcade game is back in a supercharged version! For beginners or veterans, Tetraminos offers an easy-to-learn, limitless challenge. Give your brain a workout with the 50 Puzzle mode levels, survive as long as possible in Endless mode, and rack up the combos to climb to first place in the online ranking.
Tom Clancy's The Division
PS4 — Digital, Retail

Tom Clancy's The Division is a revolutionary next-gen experience that brings the RPG into a modern military setting for the first time. In the wake of a devastating pandemic that sweeps through New York City. As an agent of The Division, you'll specialize, modify, and level up your gear, weapons, and skills to take back New York on your own terms.
Whitetail Challenge
PS3 — Digital (Out 3/9)
It's time to take the whitetail challenge! The objective is to harvest the legendary "monster buck." To reach this plateau you must first hunt and survive in the preceding four levels progressing to the rugged alpine world, home of the legendary buck. Along the journey are perils that can cost you your virtual existence. This is the ultimate survival/hunting simulation. Do you have the skill to take down the legendary monster buck?
Killswitch Engage — Incarnate
Flatbush Zombies — 3001: A Laced Odyssey
The Hunger Games: Mockingjay Part 2
Daddy's Home
The Hunger Games Complete 4-Film Collection
Bordertown — March 6 at 7/6c (FOX)
I Am Cait — March 6 at 9/8c (E!)
Kids Choice Awards — March 12 at 8/7c (Nickelodeon)
The information above is subject to change without notice.