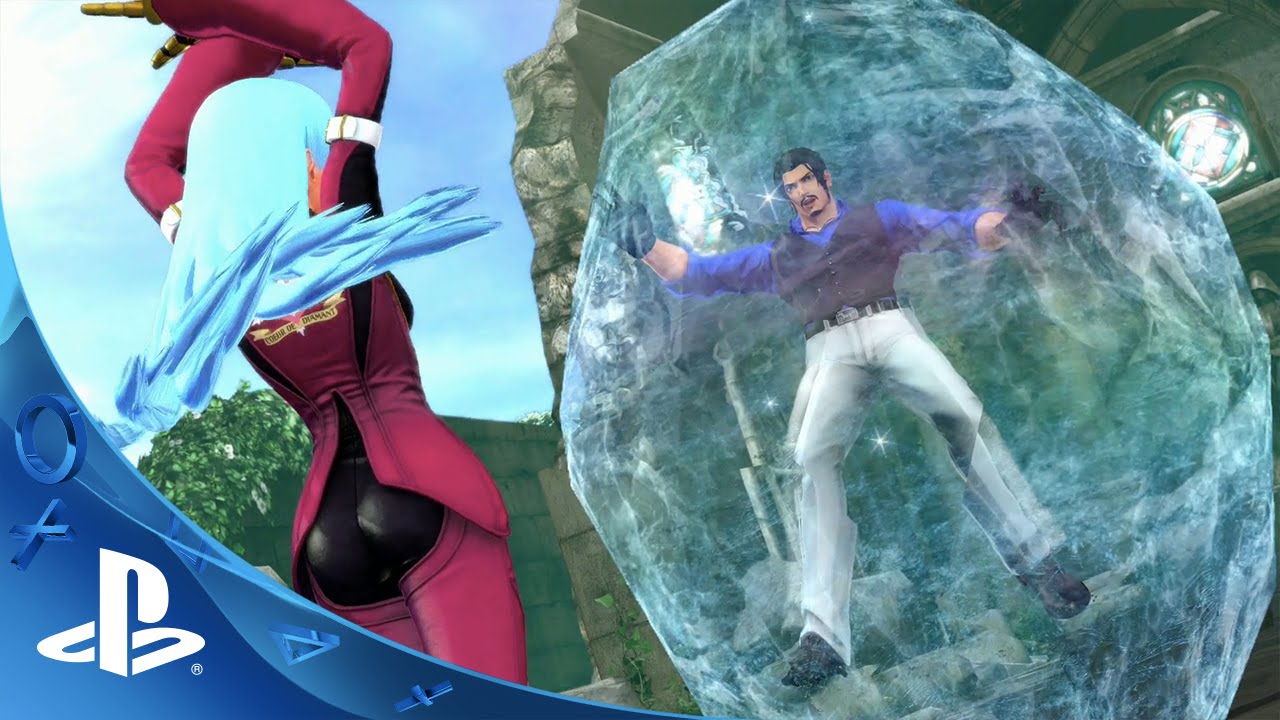 Hello PlayStation Nation! The dev team here at our Osaka HQ and I are very happy to update our fans with the latest news for The King of Fighters XIV — just before the next showing at the PlayStation booth in C3 Show, Hong Kong.
The King of Fighters XIV will feature a huge roster of 50 fighters, and in addition to numerous popular, returning KOF characters, I'm excited to announce a new combatant appearing for the very first time!
King of Dinosaurs
An evil and mysterious "heel" (a.k.a. a "rudo" in lucha libre) wrestler who wears a tyrannosaurus mask appears! Is he about to devour all the veteran fighters?
Human or beast? Who hides behind the mask?!
Along with King of Dinosaurs, following our recent reveal of a newly designed, sexy Robert and Benimaru, the team and I are pleased to let fans know that Maxima, Clark, and Terry will be returning to the KOF Tournament once again…
Maxima
The mechanized body returns to battle! Powerful enough to be a huge Guard Point, he is a true marvel of NESTS Technology!
Clark Still
After a bit of a "diet," this Ikari Warrior returns to the ring as well. Could it have been thanks to Heidern's Boot Camp? Mastering a variety of grappling moves, Clark is back and ready to break some backs.
Terry Bogard
"Get in the Ring!" The original Hungry Wolf and favorite of Fatal Fury fans can't be missed!
We hope you guys enjoy this sneak peek at some of the latest Max Super Special Moves, new effects, animations, and stages the team has been creating and fine-tuning as of late!
New Stage Reveals
Guanajuato Dynamite Ring
A special ring set in the townscape of a historical Mexican city. Its design has been inspired by the beautiful and festive city of Guanajuato.
Derelict Church
The morning mist and sunbeams glaring through the church's windows complement this stage, which has been inspired by the atmosphere of K' and his allies.
Please look forward to more exciting character reveals in the near future! We are also currently planning for upcoming venues/events held across the globe, where you'll be able to get your hands on playable builds of The King of Fighters XIV throughout 2016.
Burn to Fight!