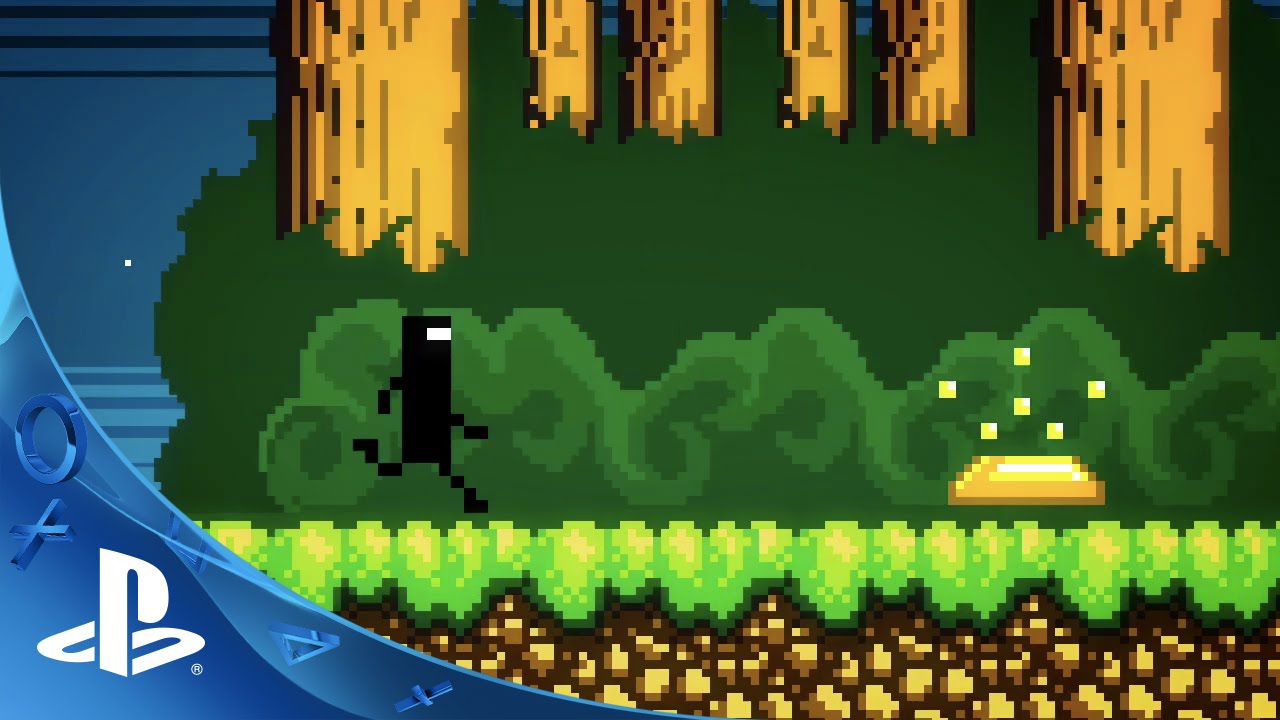 I have no idea how we managed to keep it a secret until now, but Bit.Trip Presents… Runner2: Future Legend of Rhythm Alien is making its way to PS4 on February 23rd. With The Bit.Trip collection having also just been released, this means that all entries in the Bit.Trip series are finally available on PS4 and PS Vita!
Runner2 is the sequel to 2010's Bit.Trip Runner. It takes the auto-running, rhythm-platformer gameplay of the first game and introduces it to a surreal, fantastical world. And when I say "surreal," I really mean it. You can play as a drunk pickle and a guy with a cheeseburger for a head. These are the kinds of things you can get away with in the world of video games.
Those of you who already own Runner2 on PS Vita will be pleased to hear that the PS4 version is going to be cross buy, meaning you get it free of charge. And for those who will be picking it up for the first time, you'll be able to do so for $9.99.
The good news doesn't stop there, however, because the Good Friends Character Pack DLC is also making its way to PS4, and it's going to be completely free! We will also be making the DLC free on PS Vita starting February 23rd, so you may want to go ahead and hold off on picking it up until then.
For those unfamiliar with the Good Friends Character Pack, it allows you to play Runner2 as one of several beloved game characters. The full roster includes Raz (Psychonauts), Quote (Cave Story), Dr. Fetus (Super Meat Boy), Josef (Machinarium), Spelunky Guy (Spelunky) and Invisible CommanderVideo. It's a piece of DLC we're really proud of, and we're excited to be lowering the barriers to entry for everyone!
People have been asking us if Runner2 would be coming to PS4 since before the console even hit the market, and more often than not we'd respond to these requests with something cheeky like "never say never!" Thank you for tolerating our aforementioned cheekiness, and we hope you think the game was worth the wait!
If you have any questions about the game (or about anything, really), let us know in the comments and we'll be sure to respond.