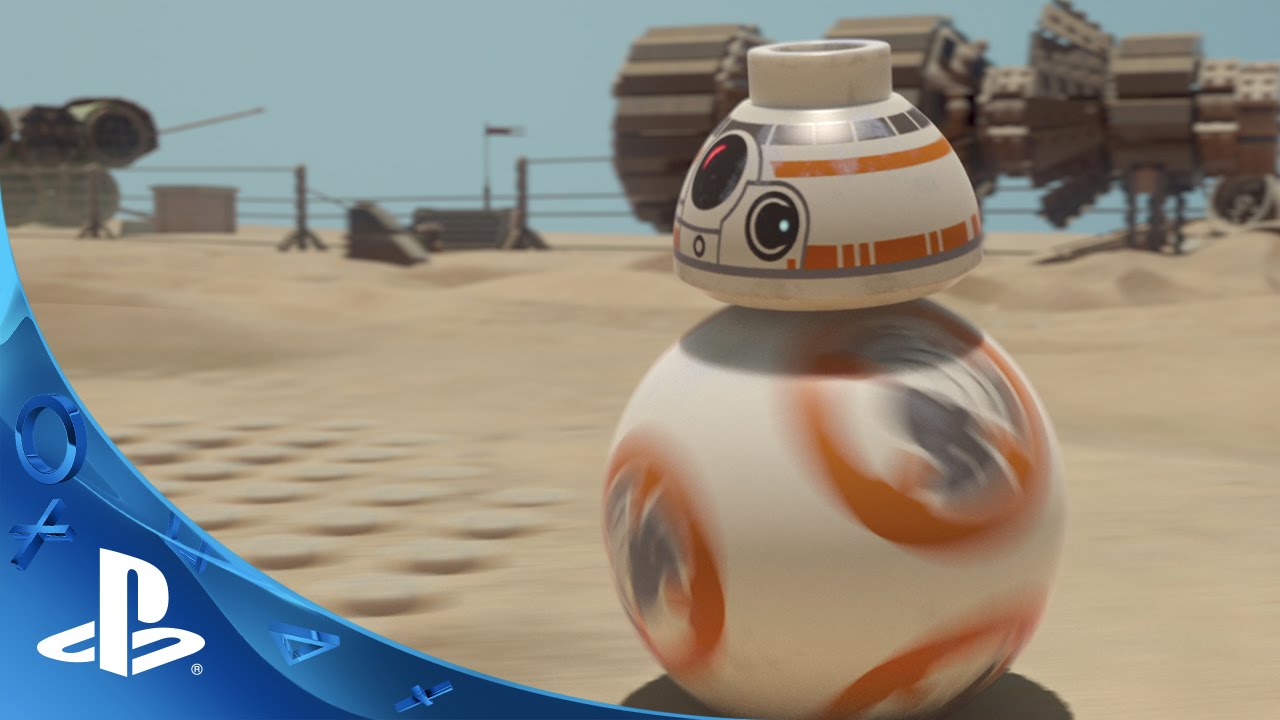 A long time ago, in a galaxy far, far away…
TT Games began one of the most epic journeys of all time with the first LEGO Star Wars game in 2005. Now, 11 years later, we're finally able to reveal that we've been working on LEGO Star Wars: The Force Awakens!
It's a massive honor to be able to work on a game tied to the incredible Star Wars universe; there are a lot of people at TT Games who hold Star Wars close to their hearts with it being the starting point for the LEGO games — myself included. We've covered the Original Trilogy (LEGO Star Wars II: The Original Trilogy), Prequel Trilogy (LEGO Star Wars: The Video Game) and The Clone Wars (LEGO Star Wars III: The Clone Wars) in great detail before, but now we get to jump ahead to Star Wars: The Force Awakens, which brings a whole host of incredible new locations, characters, Droids, and vehicles. Have a look at our awesome announce trailer above… perhaps it might look a bit familiar to you!
One of the most amazing parts of all of this is being able to work with Lucasfilm to create new game content with the characters and locations from Star Wars: The Force Awakens, told in a way that only LEGO Star Wars can. Through a strong collaboration with Lucasfilm, we've been able to create new stories and adventures connecting the Star Wars narrative, both before and tying into the movie. As such huge fans of the franchise, it's a tremendous honor to have that privilege.
As part of this, we're pleased to share that PS4 and PS3 players will have access to exclusive downloadable content in the form of a Droid Character Pack and Phantom Limb Level Pack. We can't go into too much detail right now, but we can't wait for people to experience the content from the film, as well as new stories in Star Wars: The Force Awakens!
Everyone at TT Games is looking forward to revealing more of LEGO Star Wars: The Force Awakens over the coming months. In the meantime — May the Force be with you!