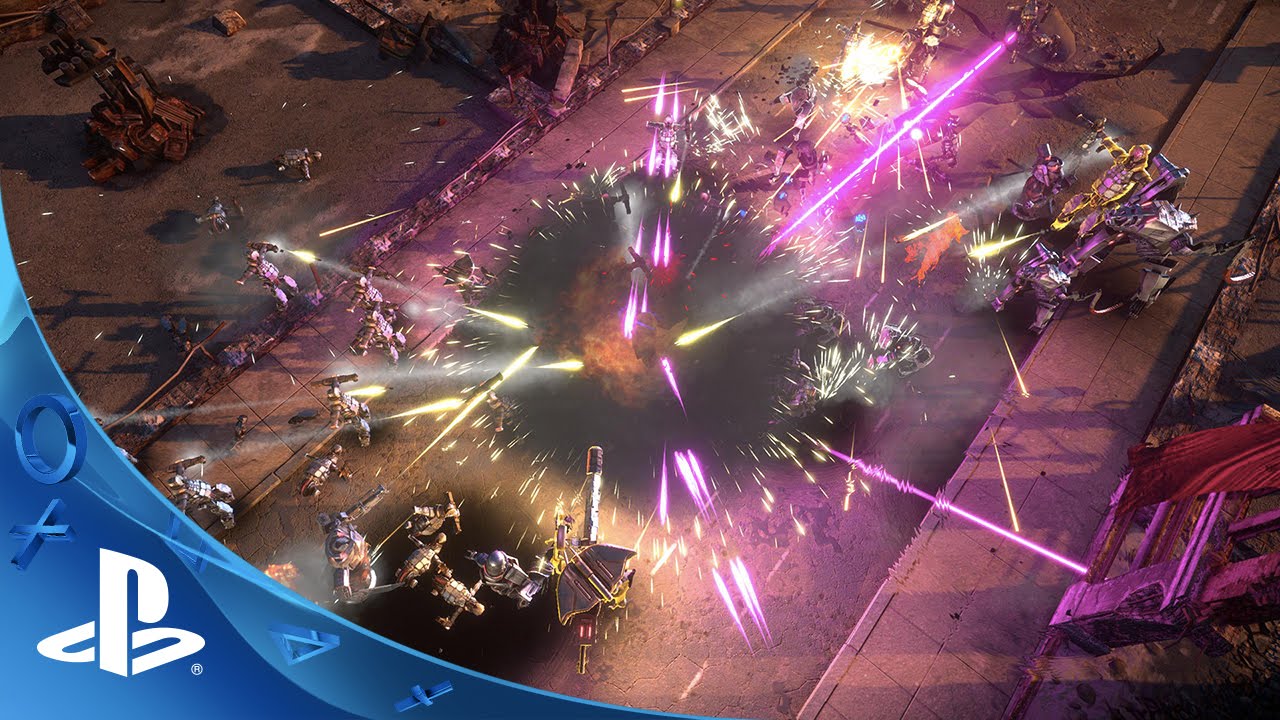 Hi, PlayStation Nation! My name is Alex Monney and I'm the communications manager for Perfect World Entertainment. Our team here at PWE and friends over at Tuque Games are thrilled to unveil Livelock, launching on PS4 this year. Livelock is a fast-paced, cooperative, top-down shooter based in a post-human world where machines are waging an infinite war against each other.
Livelock takes place in the 22nd century following a catastrophic gamma ray burst that wipes humanity out. The world has now been taken over by Rogue Clusters — groups of mechanized armies that have taken over control of different territories following the corruption of their data and are waging war against each other. In order to prevent this, SATCOM, a highly sophisticated satellite Super A.I., is awakening backups of human consciousness known as Capital Intellects, who have been inserted into large machines built by humans before the gamma ray burst.
When thinking about Livelock, our teams looked to create something that brought us back to the fun and camaraderie of the arcade days. A game that presents a challenge for even those experienced video game players. While you'll have a variety of tools to succeed at your disposal, refining your abilities, thinking tactically, and working cooperatively are the only ways to overcome some of our most challenging content. Think less of a bullet hell top-down shooter and more about overcoming overwhelming odds.
With our announcement today, we are also revealing our first of three playable characters — Hex. Prior to a catastrophic gamma ray burst in the 22nd century, Hex was a renowned e-sports professional who became feared by many as he honed his craft. He was also one of the first to participate in a risky experiment to upload his consciousness to a database, which was later uploaded to a machine by SATCOM following the catastrophe.
We'll have a lot more more Livelock to show as we build towards launch including the announcements for our other two Capital Intellects.