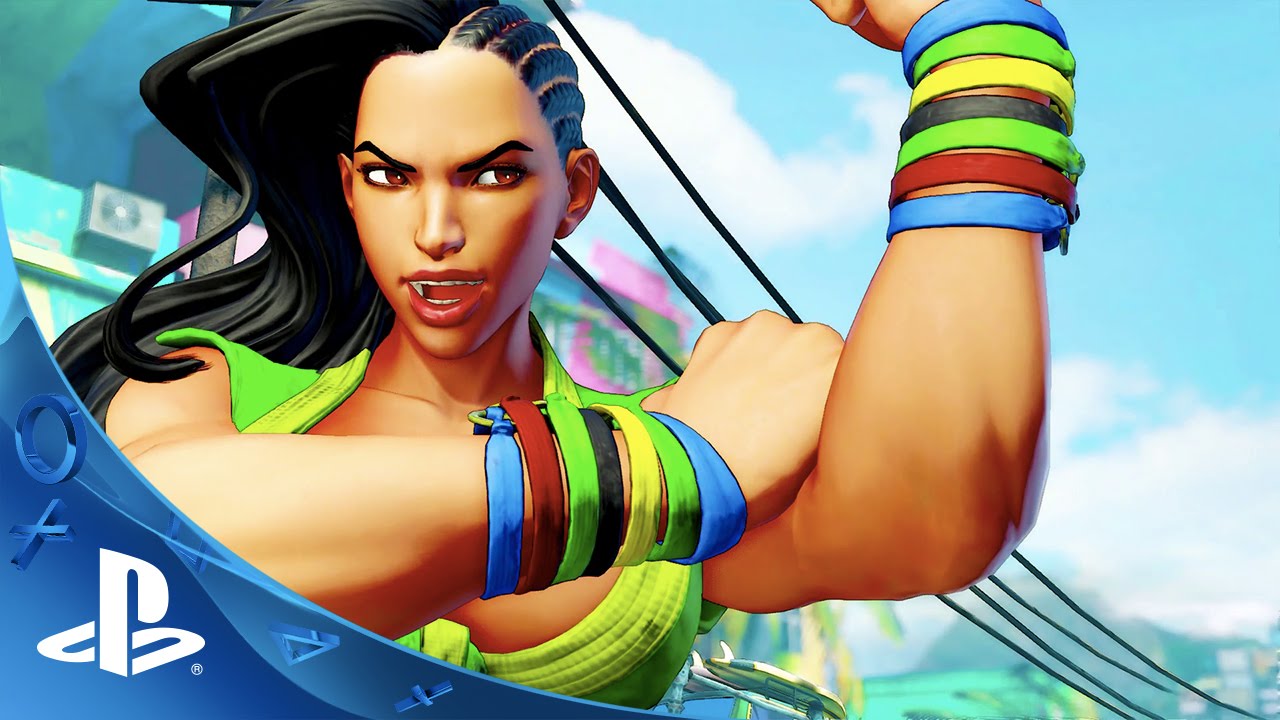 Hey everyone! I've been itching to tell you about this for the longest time, and now I finally can! We're happy to reveal the single-player story details for Street Fighter V. There are two main components to the story experience: Character Stories and the Cinematic Story Expansion.
Character Stories
We knew there would be a lot of new players who are jumping into the franchise for the very first time, so we wanted to provide a way for everyone to become familiar with the eclectic personalities of each fighter. Each character has his or her own storyline that provides background information on what drives him or her to fight, and what that fighter's relationships are to the other characters.
Each story has been illustrated by renowned Japanese illustrator Bengus who worked on a variety of Capcom titles in the past. I think you'll find his colorful, throwback style fits perfectly with the background tales we want to tell about each character. What answers does Ryu seek in his never-ending journey? What happened to Charlie Nash after his apparent demise in Street Fighter Alpha? Who is Necalli and what does he want? Play the Character Stories to find out all these answers and more! Once you complete all of them you'll be ready for the next part of the story experience, which is…
Cinematic Story Expansion
For the first time in franchise history, we are creating a cinematic story experience that takes players deep into the Street Fighter action and mythology through beautifully rendered cutscenes. The Story Expansion will be available to all players as a free content update, releasing in June 2016. Chronologically in the Street Fighter storyline, it takes place between the events of Street Fighter IV and Street Fighter III, and fully explains everything that transpired in that electrifying time period.
If you got goosebumps from watching our latest story trailer, know that you are definitely not alone. M. Bison and Shadaloo will be a main focus of the story… and I can't say much more than that right now. We'll have more details to share about this free update in the coming months, so stay tuned!
Finally, as a big thank you to all the fans who have supported us throughout the year, we are holding one final beta starting January 30th at 12:01 AM Pacific and ending January 31th at 7:00 PM Pacific. If you have been on the fence about getting the game, this will be your last chance to try it out before release so be sure to pre-order for beta access, as well as exclusive costumes! I mean, just look at this guy!
That's all for now. Until next time!