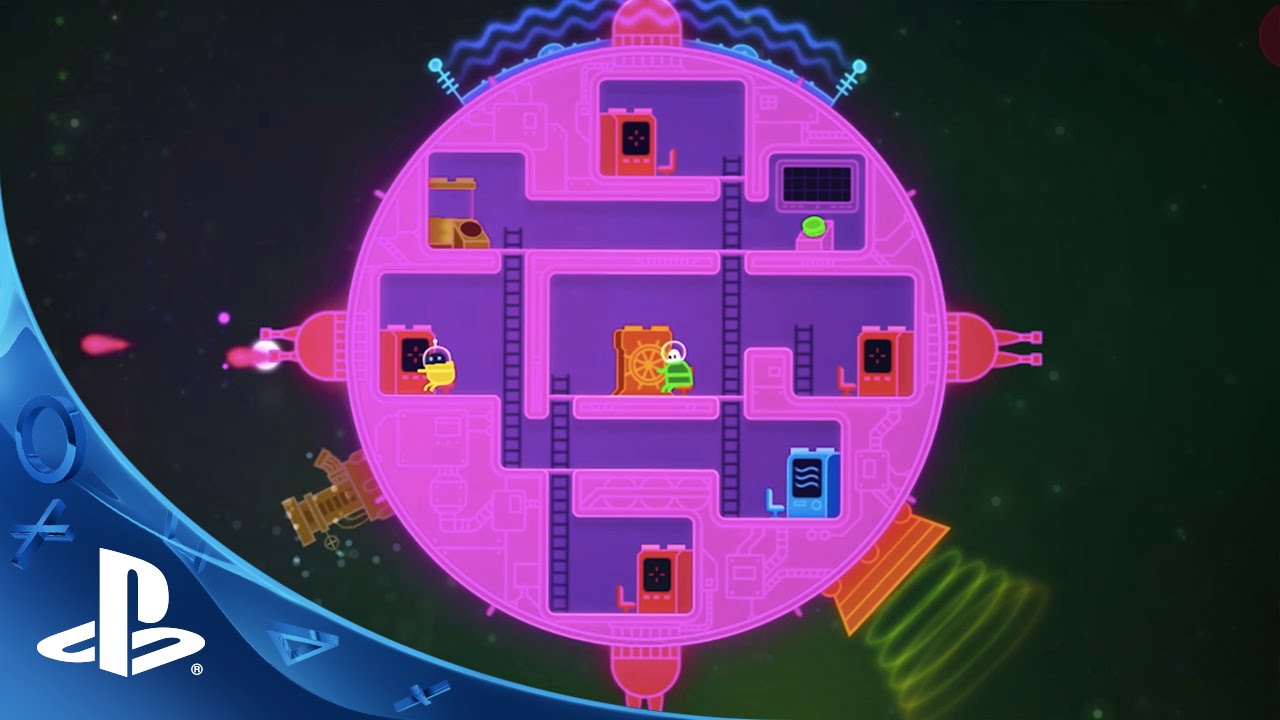 We're super excited to announce that the critically acclaimed Lovers in a Dangerous Spacetime, this generation's best couch co-op experience (in our totally unbiased opinion), is coming to PS4 on February 9th! Hooray!
Team up with a friend (or a pet space-cat in 1P mode) and take control of a huge space battleship, dashing between turrets, engines, shields and super-weapons to battle the evil forces of Anti-Love, rescue kidnapped space-bunnies, and avoid a vacuumy demise. The League Of Very Empathetic Rescue Spacenauts (LOVERS) is depending on you!
Did we mention that Lovers in a Dangerous Spacetime is launching just in time for Valentine's Day? If you have a significant other, we recommend staying in, sitting on the couch, and arguing over who has the shield, fighting over the captain's chair, and screaming "OMG, what is that? Run!" After all, nothing says "love" like a barrage of missiles exploding into a giant robotic space beetle.
But wait! Lovers in a Dangerous Spacetime is not just for lovers — you can partner and play with just about anyone. The PS4 version includes new difficulty modes to accommodate even more player skill levels, so you can explore the colorful but dangerous galaxy with your friends, roommates, siblings, parents, children, strangers, acquaintances, grandparents, and even your space-cat.
Lovers harkens back to the awesome couch co-op adventures we all had as kids, but updated with 1080p neon and 200% more cosmic buzzsaws. The fate of your battleship depends on both players at all times — and nobody gets left behind.
For those of you out there who want to take on the challenge of piloting the ship yourself in 1-Player mode, don't worry because we also have you covered. Team up with an AI controlled space-dog named Doppler or a space-cat named Kepler. Command your space-pet to use the stations in order to keep your ship safe. They're better than you at just about everything except flying… because who in their right mind would let a dog fly a ship?
Deep space is a dangerous place, but you don't have to face it alone!