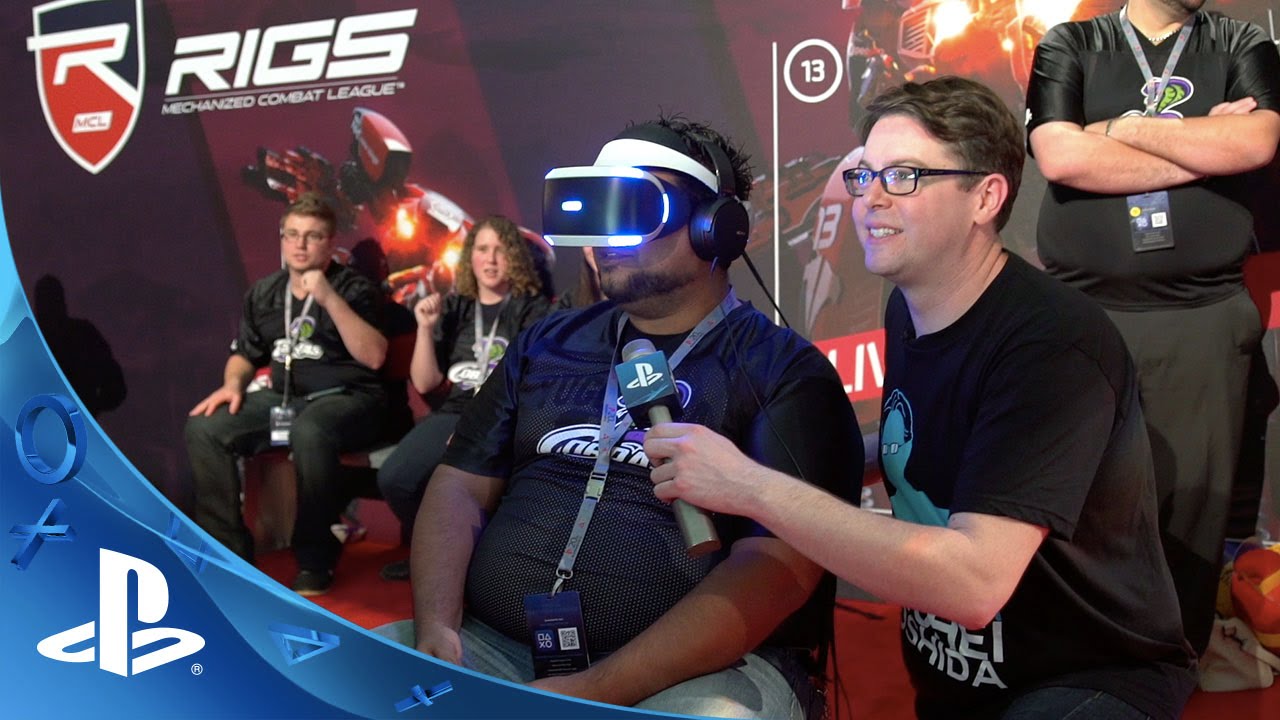 We were overwhelmed by the enthusiastic response to RIGS Mechanized Combat League at PlayStation Experience last year. Players donned the colors of the Dynamos and the Cobras and pitched head-first into battle for their teams. Over the course of the event we saw rivalries grow, siblings duking it out for dominance, and heated exchanges in the RIGS locker room we had set-up on the booth — exactly as sports should be!
For those of you who weren't able to get a slot to play RIGS or even get out to PlayStation Experience, we teamed up with Greg Miller from Kinda Funny to show you what RIGS Mechanized Combat League is all about and give him his first taste of shoutcasting. You can see how he got on in the video below.
To see fans step into the role of pilots in our combat sport of the future at an event drives us on to keep building what we believe will be one of the best multiplayer experiences on PlayStation VR. Seeing the look on people's faces after finishing their first game is something that will never get old. For many people, this is their first taste of what VR can do today and their enthusiasm for it can be infectious.