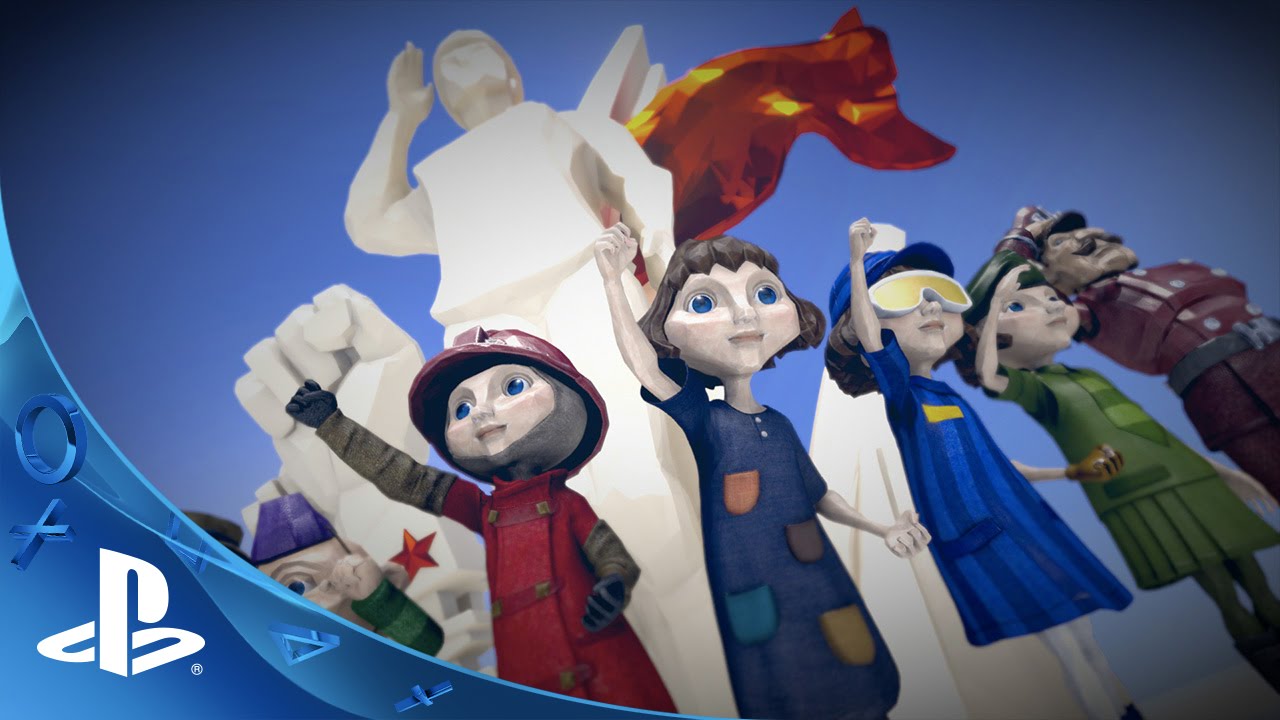 Dylan Cuthbert from Q-Games, here! I'm the director of The Tomorrow Children and we just wrapped up a great showing at PlayStation Experience in San Francisco and we're thrilled with the positive feedback we received from the community.
It was a pleasure to meet you all and I can't wait to open the game to the community once again when The Tomorrow Children closed beta starts in January!
The closed beta opens on January 21st and will only be online for a short period of time, so make sure you sign up here.*
As an added bonus, players who participate in the Beta will be rewarded with an exclusive costume.
For those of you who are unfamiliar with the game, allow me to explain about what kind of experience you should expect in the retro-futuristic, cold war-themed, post-apocalyptic alternate timeline that is The Tomorrow Children.
The Tomorrow Children is an online social action adventure game that is going to take you somewhere you've never been before. In The Tomorrow Children, the surface of the earth is encased in a white shell known as the "Void," the aftermath of a soviet experiment gone horribly wrong.
With your online comrades you will brave the Void to collect resources and develop towns, all while defending yourselves against the Izverg, mysterious creatures that emerge from the depths of the Void destroying everything in their wake.
The key to surviving and, more importantly, restoring the world to its former glory requires players to collaborate with comrades to search out the lost DNA in the Void and convert it back into human form, all the while constructing and defending the towns for this new human race to live in, eventually re-populating the world!
We can't wait to play together next month in the closed beta, and if you missed our live demo of the game at PlayStation Experience, you can watch the replay here.
Bourgeoisie unite!
*U.S. and Canada players only –Japan, Asia and European players will need to sign up in their home territory.