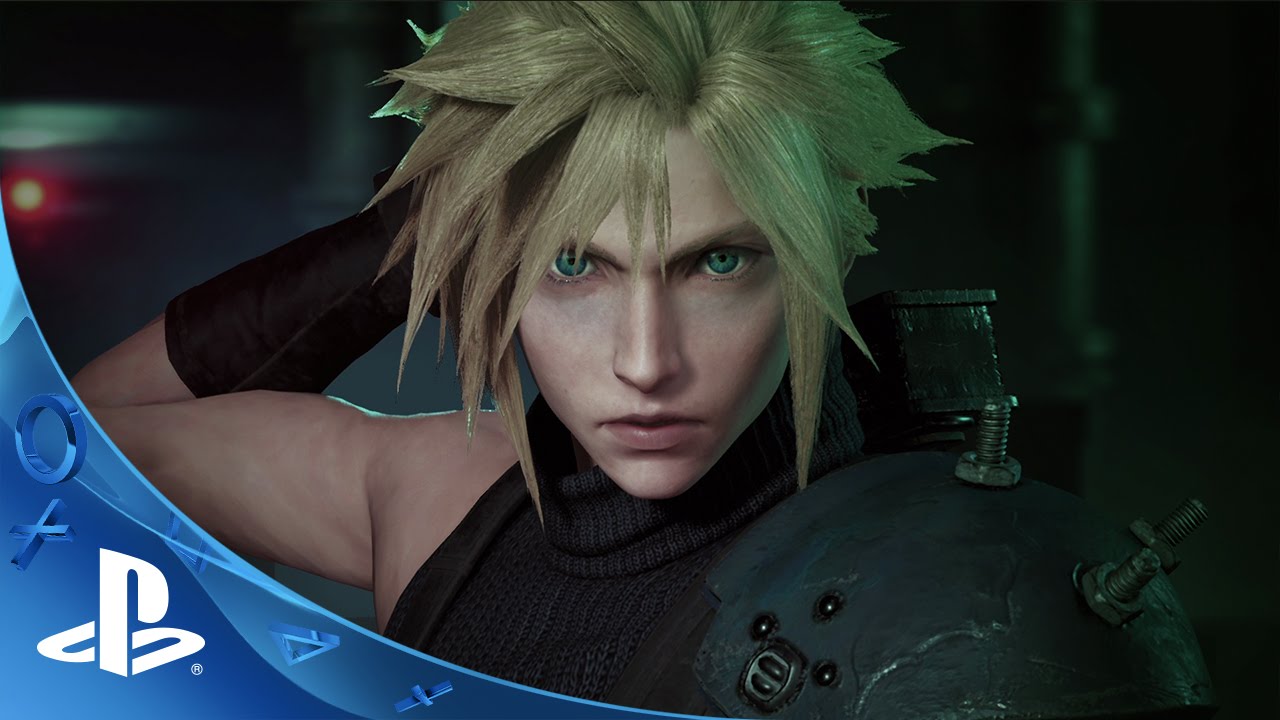 The reunion at hand may bring joy, it may bring fear, but let us embrace whatever it brings.
At PlayStation Experience 2015, we unveiled the very first gameplay teaser of Final Fantasy VII Remake.
They are coming back to Midgar… It's still early days but we want to show you a glimpse of how the game looks and perhaps more importantly for you guys — how it plays.
There's a lot of familiar scenes which I'm sure fans of the original Final Fantasy VII will recognize. You see the famous train from the Sector 7 slums, the Sector 1 Mako Reactor, and some of the streets of Midgar, so you get a feel for how you move around throughout Gaia. And how awesome does the Guard Scorpion look now?!
So gameplay is probably what you really wanted to know about since the game's announcement. The new trailer gave you a glimpse into how Final Fantasy VII Remake will play and you're probably thinking that it has changed quite a bit. It definitely looks more action oriented and has a real feeling of speed. There's a lot going on in the trailer so hopefully you managed to pick out all of the details.
I should point out that all of the footage shown of Final Fantasy VII Remake is work in progress footage so the final game may look slightly different to what you saw. Oh, and I'm sure you recognize it but the music featured in the trailer is the "Opening — Bombing Mission" from Distant Worlds: music from Final Fantasy.
Final Fantasy VII is a very special game to me and I'm sure it is to a lot of gamers around the world, too. The reaction from fans across the globe when Final Fantasy VII Remake was announced at the PlayStation press conference at E3 2015 was unprecedented! I don't think I've ever seen anything quite like it, so I hope you like what you see in the new trailer. I know I do and I can't wait to see more.
One other thing that was announced at PlayStation Experience 2015 is that the original version of Final Fantasy VII is available today on PS4 via PlayStation Store! It comes complete with a list of Trophies to earn.
Everyone who purchases the game will also receive a static custom Theme, featuring Cloud and the cityscape of Midgar from Final Fantasy VII Remake. I know which game I'll be playing over the holidays! Let's see if I can earn the Platinum Trophy before the end of the year!
Remember, you can purchase the original Final Fantasy VII on PS4 today and receive a unique Final Fantasy VII Remake PS4 Theme.