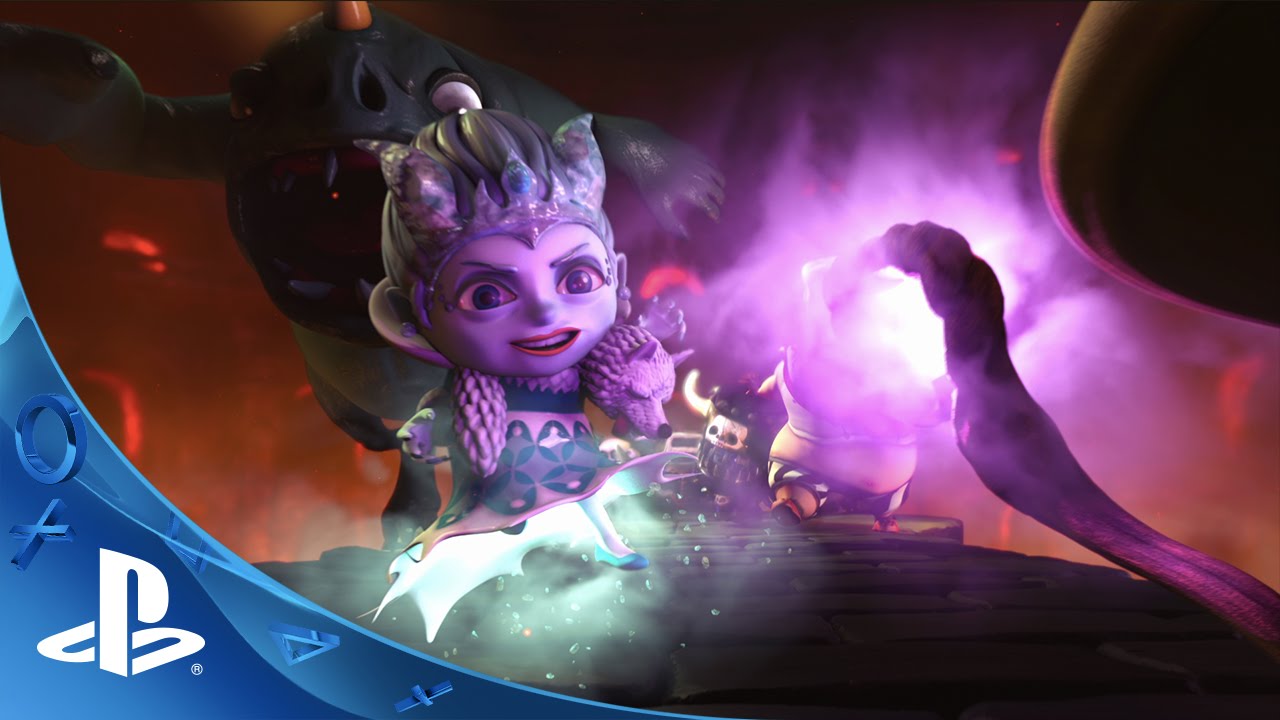 Hello everyone! I'm Chris Millar, Studio Head of Fun Bits, coming to you live from PlayStation Experience 2015. I'm full of excitement as we celebrate our official launch day today on PS4. Fat Princess Adventures is available today on PlayStation Store, so grab it and enjoy some chaos and cake with your friends.
Fat Princess Adventures takes players on a ton of chaotic, fast-paced quests to help save Princess Plump and Princess Muffintop from the Bitter Queen. Players can battle together with up to four players on the couch or with friends online. Class switching is fast and furious as players can change between Warrior, Mage, Engineer, or Archer at any checkpoint along the way, making class switching fast and furious.
Players can customize their character with oodles of gear and weaponry, with each individual piece affecting the player's skills and combat. They can also level-up their character to survive the onslaught of bitter and disgusting creatures that have raided the land, including cake slimes, gobblings, rotten melons, baker monks, and voracious vegan pirates.
Every mettle of the player's team will be tested in mighty boss fights against Zug the giant gobbling, Ogurt the ogre, Two Patches the pirate, the Head Baker Monk, and the Bitter Queen herself. And the battle never ends. Visit the Grindhouse to play previously completed levels for all new rewards.
Fans can also select from five unique personality types: Hero, Emo, Zen Master, Clown, or Evil Genius. Each personality delivers a running commentary on the action, using specific lines and humor. There's a star-studded cast that includes the incredible talents of Nolan North, Tara Strong, Jess Harnell, Richard Horvitz, Tom Kane, Steve Blum, Fred Tatasciore, Erin Fitzgerald, James Arnold Taylor, Kari Wahlgren, Nika Futterman, and many more!
In honor of launching the game this weekend at PlayStation Experience, we're offering a sweet, limited-time offer to anyone who downloads the game today. Players will receive a super-exclusive offering of a balloon gear set for all character classes. PS Plus members who jump to pick-up the game also receive a limited-time 10% discount.
We all hope you enjoy Fat Princess Adventures. Your love of her royal highness has continued to inspire us and so we're looking forward to continuing this adventure with all of you online.
Cake for everyone, chubby mode activate!