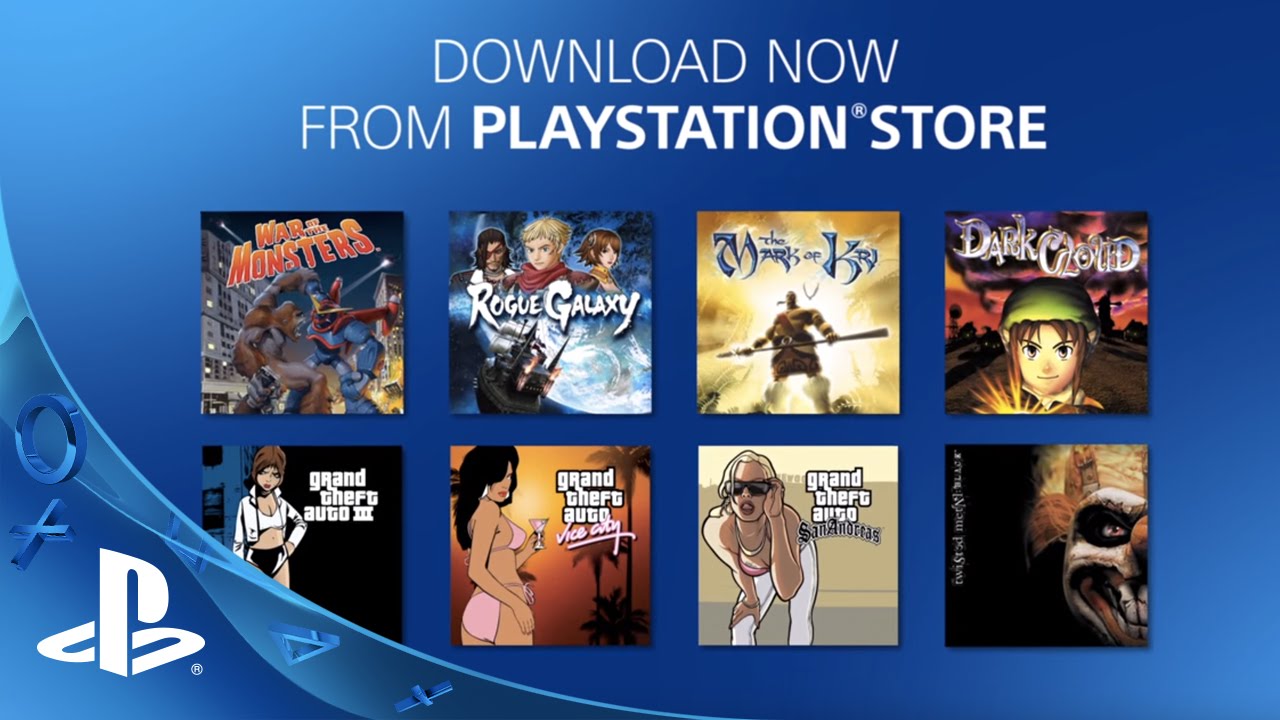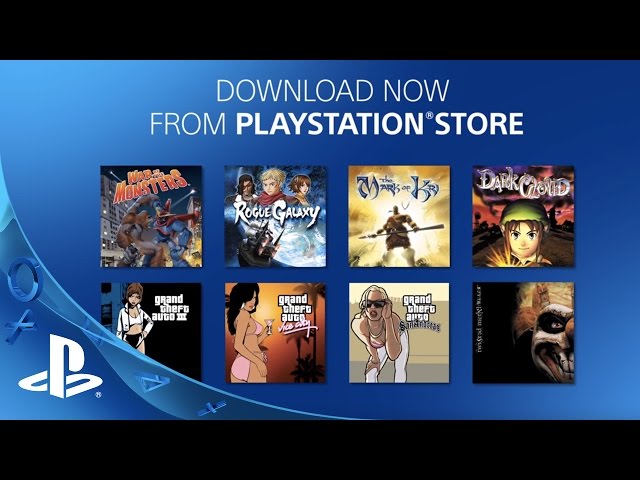 Hello everyone. As we continue our celebration of the PlayStation 20th anniversary, we want to take a look back at the heritage that helped propel us to the brand that we are today. PlayStation 2 holds a special place in the hearts of many gamers who have fond memories of playing some of the biggest franchises in gaming.
PS2 remains the best-selling console of all time, thanks in part to the revolutionary tech built into the box, such as support for the DVD format for games and movies, a powerful graphics processor, and specialized chips for particle effects and physics. Above and beyond the technical innovations that made PS2 stand apart is the huge catalog of amazing and much loved games, such as Dark Cloud, Twisted Metal: Black, and the PS2-era classic Grand Theft Auto games, Grand Theft Auto III, Grand Theft Auto: Vice City, and Grand Theft Auto: San Andreas, just to name a few.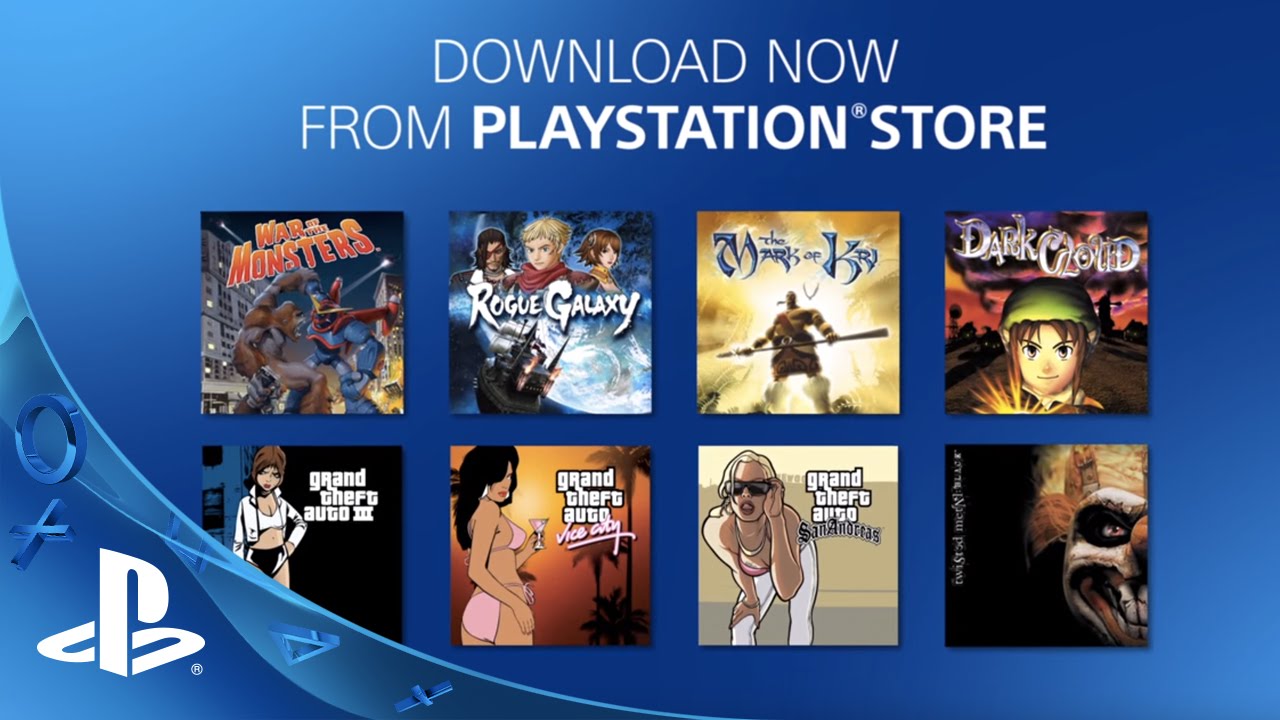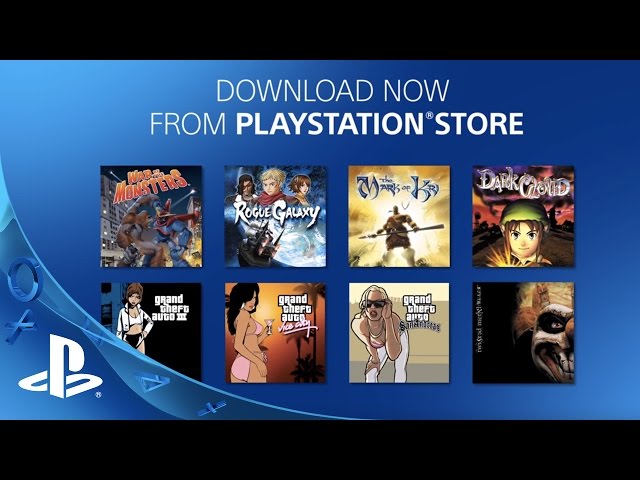 To celebrate our PS2 heritage, I'm excited to announce that starting tomorrow, you will be able to purchase and play PS2 games on your PS4 via PlayStation Store in the Americas and Europe.
We are getting things started with a bang by launching with eight fan favorites tomorrow:
Dark Cloud — $14.99
Grand Theft Auto III — $14.99
Grand Theft Auto: Vice City — $14.99
Grand Theft Auto: San Andreas — $14.99
Rogue Galaxy — $14.99
The Mark of Kri — $14.99
Twisted Metal: Black — $9.99
War of the Monsters — $9.99
Having these titles available on PS4 is already incredibly exciting for us, but we did not stop there. We have brought these titles forward to meet today's gaming standards by adding Trophy support! Each title's Trophy set has been carefully developed in conjunction with feedback from the original creators to be sure that they capture the spirit and feeling of each game.
Also, you will be able to experience all of these PS2 games like never before — in up-rendered 1080p with the features you expect from a PS4 game including Remote Play, Live Broadcast, Share Play, Activity Feeds, and Second Screen support for game manuals with PlayStation Vita or PlayStation App.
And if you're attending PlayStation Experience in San Francisco this weekend, you'll be able to play these PS2 games on PS4 at the show floor:
Dark Cloud
Grand Theft Auto: Vice City
Grand Theft Auto: San Andreas
PaRappa the Rapper 2 (coming soon)
Rogue Galaxy
The King of Fighters 2000 (coming soon)
The Mark of Kri
War of the Monsters
We will be working tirelessly to bring you your favorite PS2 games with new releases on a regular basis, and we hope you love playing PS2 games on PS4 as much as we did making them! So tell us, what PS2 games do you want to play on your PS4?
Long live PlayStation!