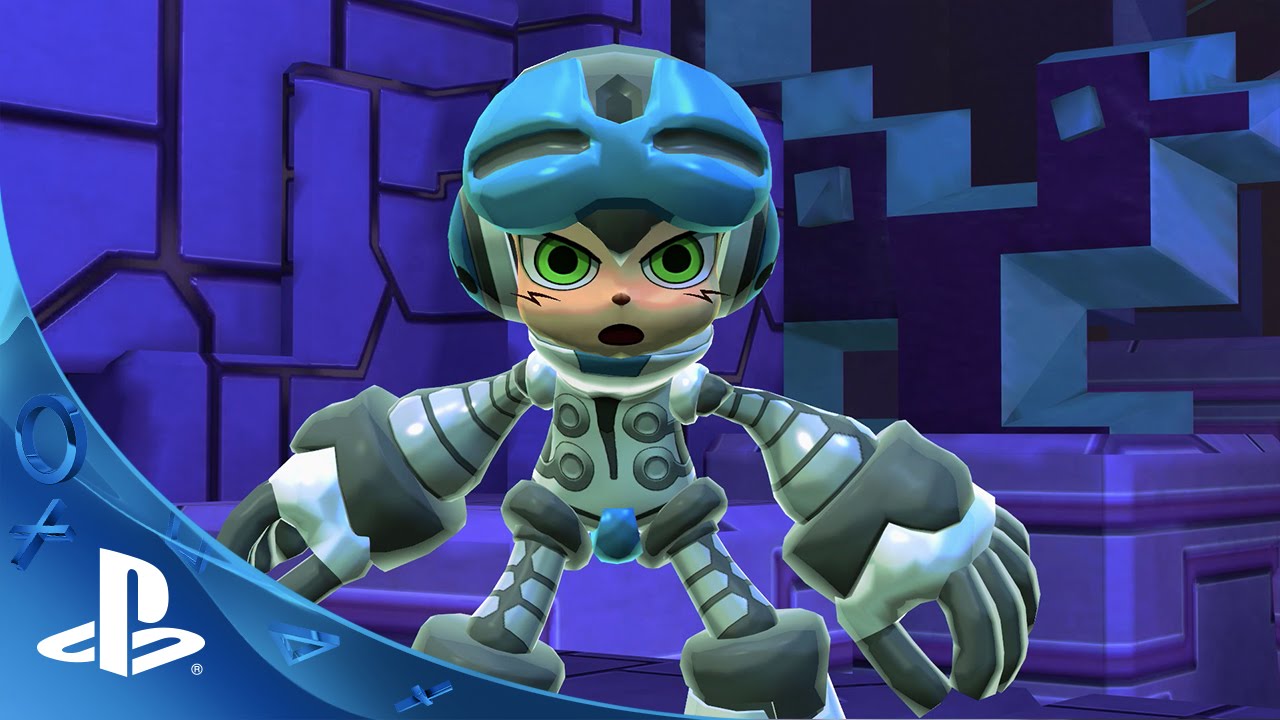 Hey PlayStation fans!
We're back with more Mighty No. 9 details than ever as we race towards release! Whether you're new to Mighty No. 9 or have been with the game since the beginning, we've got loads in store and wanted to share some mighty news! So let's get into it!
Firstly, we're extremely excited to release our shiny new gameplay trailer in all its might! The new trailer shows off loads of the features and game modes you'll be playing in Mighty No. 9; like Boss Rush mode where you tackle all the Mighty bosses back-to-back, or the Challenge mode which has you facing unique challenge levels designed to test your 2D side-scrolling skills, and don't forget the insanely hard one-hit death Maniac mode as well – play at your own risk!
The trailer also features the first look at both the 2-player online Co-op Challenge mode and Online Race Battle mode! Tackle co-op specific challenge levels as Beck and Call using their unique abilities to defeat the enemies and finish the level, or battle it out online in a race through the main levels battling your opponent to get the highest score. Whether you like to team up or beat your friends, we cater to both needs.
We also have some news for PlayStation Experience attendees: That's right, the creator of Mighty No. 9, Inafune-san will be there this year, so be sure to come by and say hello!
That rounds off our Mighty No. 9 news for today! Thanks so much for checking out our new gameplay trailer. Don't forget that pre-orders get the 'Retro Hero' Beck skin in all its 8-bit glory, and that PlayStation versions of Mighty No. 9 also support Cross-Buy — including the PS4 retail version!
Mighty No. 9 launches on February 9th 2016. Hope you guys enjoy it!