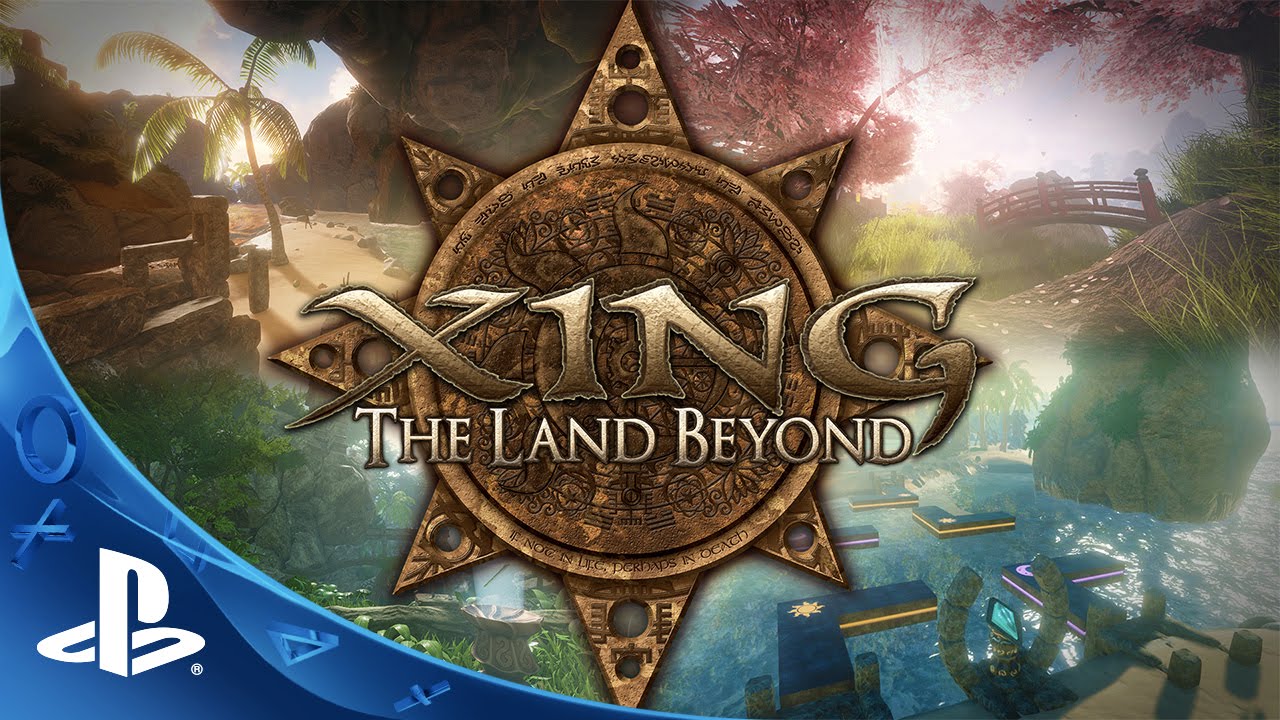 If you enjoy solving puzzles, going on adventures, exploring rich landscapes, or piecing together stories, you might just like Xing: The Land Beyond.
In this first-person adventure game, you're already dead. Your main objective in this afterlife is to figure out who you are and what you must ultimately do.
Imagine walking up to a gravestone, reading the inscription, and then being transported through space and time to where a defining moment of that person's life took place. The story is told through the environments you explore, the mysterious messages you encounter, and scattered poetry spoken in the voices of those long past.
For those of you who have been following our progress over the past three years, and those who just found out about us today, we have an exciting announcement! PlayStation has quietly been there for us dating back to our first year of development — and now we can proudly (and finally) say that Xing: The Land Beyond will be coming to PS4 in 2016!
This year, we have also been given the opportunity to showcase the game at PlayStation Experience in San Francisco during the first weekend of December, and we are very excited!
Inspirations
When we travel to shows, we often get asked the question, "What was your inspiration for making this game?"
Puzzle games we admire like Portal and Myst are a large part of our design backbone, along with adventure games like Journey and the Zelda series. We use these games and many more as building blocks for our own ideas to grow.
Of course, games aren't the only things that inspire us. Movies, TV shows, art, stories, and even pictures of interesting places on Google help feed our brains and give us new perspectives. If you're interested in the specifics, check out our Development Blog.
On Design
When building the game, we often take an experimental approach in order to understand what makes an immersive experience. If we all like an idea we will prototype it and test. This process allows us to not be afraid to try new things. It's also the process that turned "lighting coconuts on fire and throwing them around" into a feature, and eventually, a core gameplay mechanic.
There are a variety of puzzle types integrated with the environments of each land you visit. On your journey, you will discover ways to control the environments themselves by controlling the elements like rain and snow.
Big Project, Small Team
Based on our released videos and screenshots of the game, people often contact us asking about our team size, or what company we outsource the art to. We can proudly say that Xing: The Land Beyond is solely the product of just three developers, using Unreal Engine 4 as our canvas. While it's a huge undertaking, this game is our passion project: a labor of love, determination, and commitment.
One benefit we have from being so small is the ability to cut an idea out of the game entirely the moment we realize it won't work, or sharpen the focus of a story that might lack depth or clarity. In the same way, we can also add new content to the game if we decide it will help define the story or enhance the gameplay, and ultimately the player's enjoyment.
It's always exciting when we get to bring Xing: The Land Beyond to a new audience at trade shows and events. Despite being a single-player game, some of our favorite moments attending conventions have been watching friends and couples work together to collaborate and debate puzzle solutions. For those of you planning on attending PlayStation Experience next month, come by and play the demo. For those of you who won't be making it, you can still join our community by following us on the social media outlet of your choice! Building this game truly has been, and continues to be, quite an adventure.
Thanks for reading and please leave us a comment or question! We will be here to answer as much as we can.