It's been three years since Retro City Rampage was released, but a new game from Vblank Entertainment is finally on its way for PS4 and PS Vita! Check out the trailer for a sneak peek: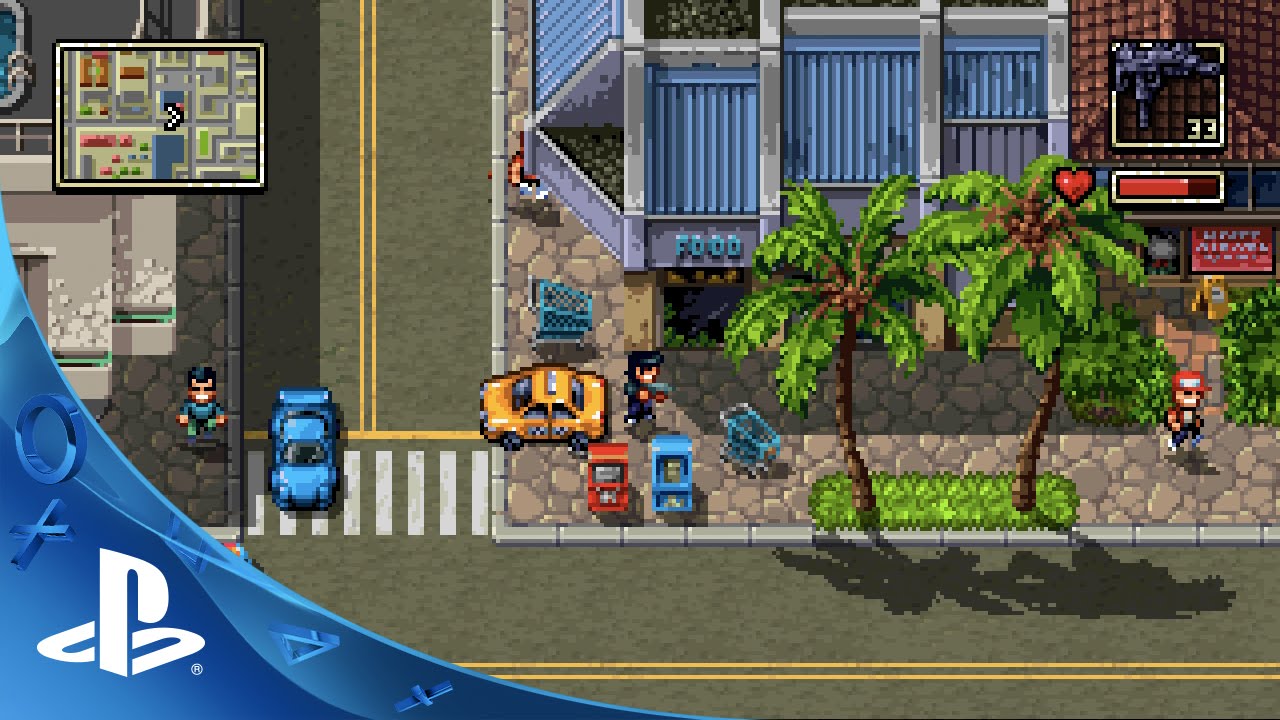 Shakedown Hawaii brings the Vblank open world universe into the 16-bit era, powered up with destructible environments and an arsenal of supercharged weapons. Taking place some thirty years after the events of Retro City Rampage, the game follows The Player as he comes out of early retirement to rebuild his neglected corporate empire.
The Rundown
What a tease! I know that's not much to go on, but much more will be revealed next-next weekend, as Shakedown Hawaii makes its first playable debut at PlayStation Experience December 5-6th.
That's all for now! Drop your questions in the comments below!