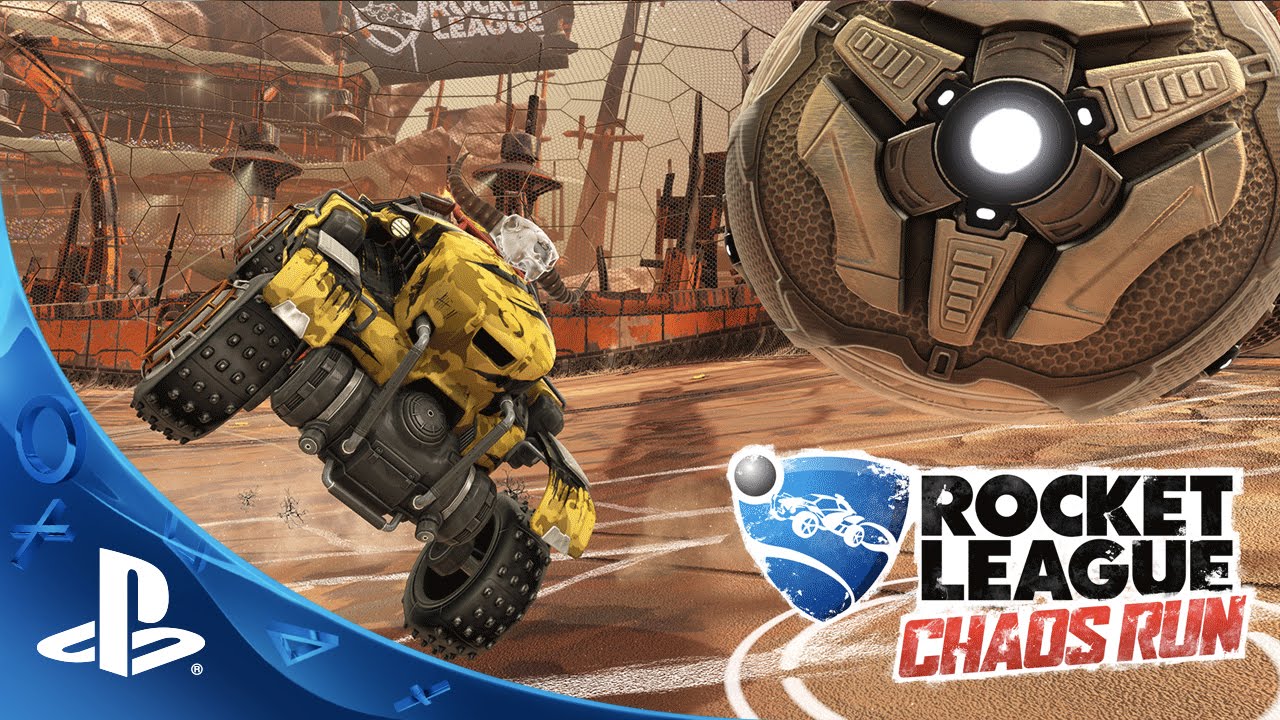 The post-apocalypse is definitely in vogue this year, which is more than enough reason to bring that theme to Rocket League!
Slated for release this December, our fantastic new "Chaos Run" DLC will include all sorts of badass goodies inspired by the end of all civilized things, including…
2 New Battle-Cars, Ripper and Grog
12 New Decals (six for each new Battle-Car)
2 New Paint Types (Camo and Sun-Damaged)
2 New Wheels (Ripper and Grog)
2 New Rocket Trails (Sandstorm, Nuts and Bolts)
3 New Toppers (Boombox, Cow Skull, Mohawk)
3 New Antennas (Bomb Pole, Radioactive, Retro Ball – Wasteland)
5 New Trophies
As always, our paid DLC will also ship with a free new arena called Wasteland! Based on a field of the same name from the original Supersonic Acrobatic Rocket-Powered Battle-Cars, Wasteland is the first "non-regulation" pitch to come to Rocket League.
How is Wasteland different? It's physically-wider than all other stadiums and has a completely-dissimilar Boost placement. The biggest difference, though, is that the ground itself is sloped around the entire perimeter of the arena, making for matches that feel much different than typical Rocket League contests. It's the first of many "unusual" arena designs that we plan to introduce in the future, and they're only going to get more interesting from here.
Several other free items, including new music from Kevin Riepl and several new Garage items are slated for the release as well. And we'll have some additional announcements about the game coming up over the next few weeks.
Chaos Run will retail for $3.99 (or its regional equivalent) and ship sometime in early December. See you then!