So it finally happened! The Uncharted 4: A Thief's End Multiplayer was revealed to the world. The trailer shown earlier today at the PlayStation press conference for Paris Games Week gave people a glimpse of all the hard work the Naughty Dog multiplayer team has put into it.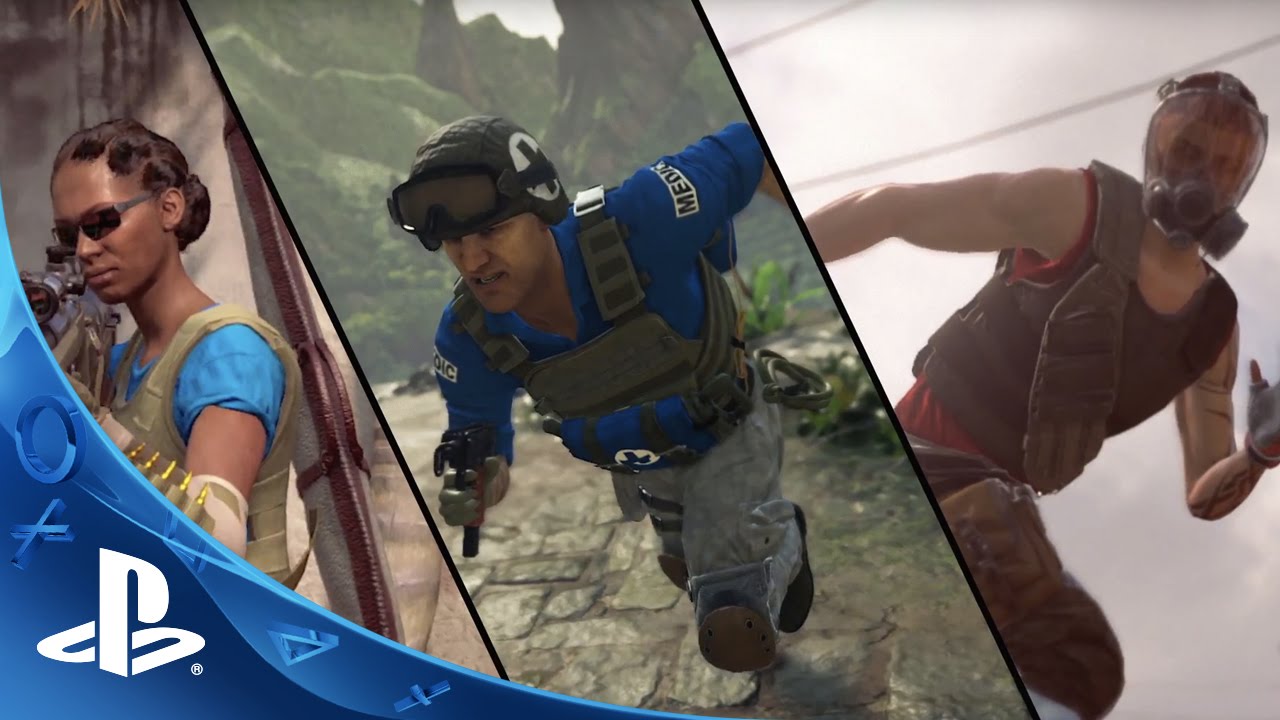 And hey, if you're joining us at PlayStation Experience this December, you'll be able to go hands-on!
Over the course of development for Uncharted 4 Multiplayer there have been a number of ideas that sounded great on paper, which were tried and failed. This happened time and time again but through each iteration there was one nugget of "that is cool" that we would cling to and bring with us into the next iteration. We were constantly applying our lessons learned on our previous experiences with Uncharted 2, Uncharted 3, and The Last of Us which helped shape an incredibly exciting, fast, and deeply rich multiplayer game.
Expect the teamwork, over-the-top action-adventure, and detail-rich gameplay environments you've come to expect from the Uncharted series Multiplayer mode. We have greatly enriched multiplayer with elements you may have caught in the trailer.
One thing we've done in particular is introduce a number of systems completely unique to Uncharted 4: A Thief's End Multiplayer.
Sidekicks: When you are in a pinch you can call in your friendly Sidekick to help you. These are unique, AI controlled characters that come equipped with unique abilities that can help turn the tide of a battle.
Mysticals: These are supernatural abilities from the Uncharted series that give a player unique powers. See if you can recognize what Mystical abilities we are showing off in the trailer.
Last, you will be able to leverage the grappling hook in a number of locations in our multiplayer maps. We have also heavily leveraged this exciting mechanic for our melee. Yes, you will be able to land on people and take them out –would you expect less?
If you are at Paris Games Week, please join us at the PlayStation booth on the show floor to get your hands on our first playable demo of Uncharted 4: A Thief's End Multiplayer. This demo will also be at PAX Australia from October 30th to November 1st, and at Lisboa Games Week from November 5th to November 8th.
If you can't join us at one of these shows, you can gain exclusive access to the Uncharted 4 Multiplayer Beta by buying Uncharted: The Nathan Drake collection. The Beta will run from December 4th to December 13th, 2015.
We look forward to seeing you online in the final, full version of Multiplayer when Uncharted 4: A Thief's End is released worldwide on March 18th, 2016.