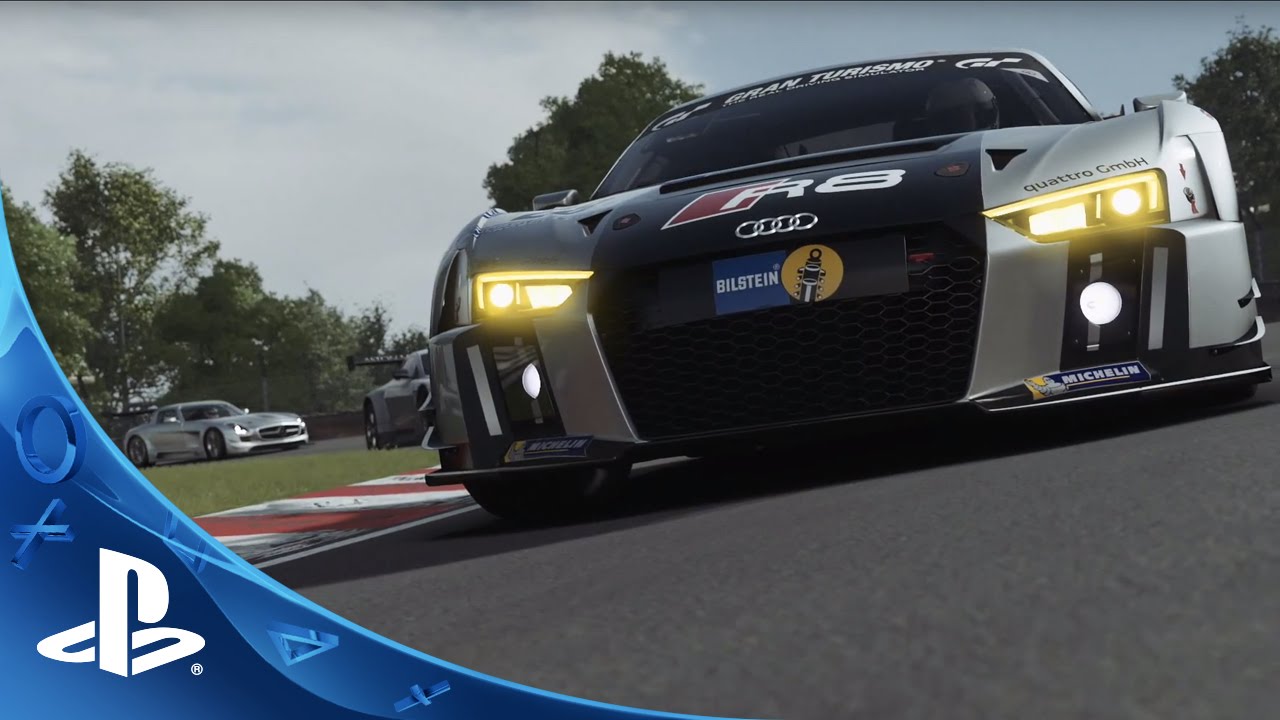 Racing fans, brace yourselves — this evening at the Paris Games Week PlayStation Press Conference, Kazunori Yamauchi, along with SCEE CEO & President Jim Ryan, unveiled on stage the latest Gran Turismo iteration: Gran Turismo Sport, coming to PS4 in 2016.
On stage, the Polyphony team talked about the advances that PS4 offers to allow them to continue to improve the graphics, physics, and sound to deliver the most realistic driving simulator to date. But with GT Sport they're looking to deliver more than that; to deliver a revolution in the way that people experience driving games, a figurative "rebirth" of motorsports.
FIA Gran Turismo Championships
In Gran Turismo Sport, there will be two FIA online championships running simultaneously. In the Nations Cup, players will be able represent their home country. Whilst in the Manufacturers Cup, players will be driving on behalf of their favorite car manufacturer.
Players will not only be able to race as drivers themselves, they'll also be able to root for their home country or their favorite manufacturers teams.
The winner of the championship will be awarded at the FIA prize giving ceremony, alongside real life motorsports champions. This will be a historic moment, the first time a video game will officially be recognized as part of the real motoring world.
FIA Partnership
Working alongside the historic FIA, to develop a game that continues to be more realistic and authentic, the online racing championships promise to offer something new for players.
But it's not just about online racing; the GT teams have continued to build on the games legacy of accessibility to ensure that the game is open to all to enjoy.
With the beta expected to begin in Spring 2016, it won't be long before players can experience all GT has to offer on the power of PS4.