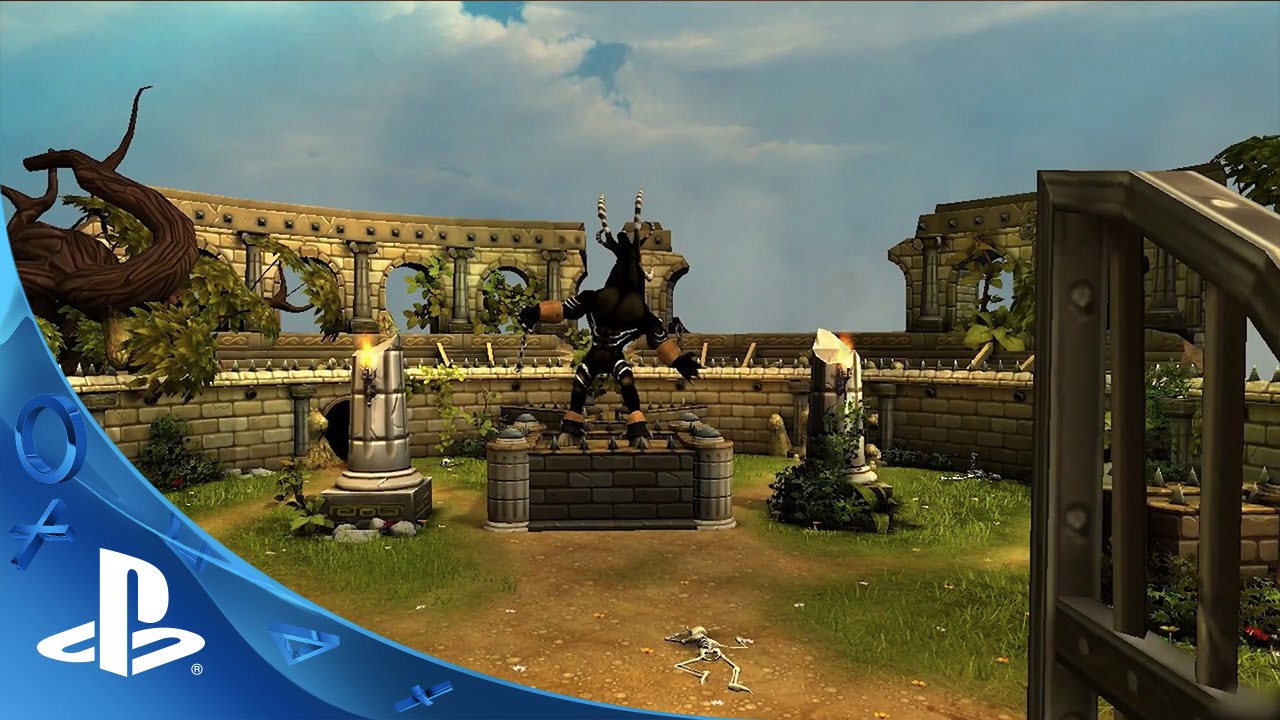 Forced is a cooperative action arcade RPG with puzzle and tactical elements. Sound like a little much? That's because it defies definition both in gameplay and background. Get ready — Forced launches today on PS4!
The project started at a Danish university outside Copenhagen with a group of students gathering in an abandoned classroom to produce our first commercial game. After a while, we realized the project was consuming so much of our time that we didn't really need our apartments anymore, so we left them and moved into the classroom with mattresses, refrigerators, a couch, and even a microwave!
After 7 months of living at the university, disaster struck — we were discovered and had to abandon our base of operations. Luckily, we found a house outside Copenhagen where we could all convene to keep the production going.
Working hard on Forced for a year still without any pay but the promise of experience, our team reached a point where money for rent and other development costs was running out. Turning to Kickstarter in November 2012, we managed to successfully raise $65,000. This didn't last us very long though, and as the members of the team started running low on savings, it was clear something drastic had to be done. The founders went to a bank and borrowed enough to keep the team going for the last four months that was needed to finish the game.
Finally the game was finished and released on PC, going on to sell more than 300,000 copies in the following 2 years. In the meantime we worked to bring the game to consoles as well. Forced had always been intended to be played with friends couch co-op style, and after a long struggle, the game is now arriving on PS4!
Forced is a challenging co-op focused brawler. You are cast as a slave in the toughest fantasy gladiator school of them all, condemned to fight to the death while attempting to win your freedom. You will face deadly trials and huge creatures but your Spirit Mentor, Balfus, will guide you in your quest to break the chains of oppression.
Now titled Forced: Slightly Better Edition, the game brings numerous improvements since the original PC version. An entire rework of the networking has created a much more stable online experience, vast optimization and bugfixing has ensured the game runs as smoothly as possible, and new content has been added in the form of new Survival maps that challenge even the best players.
Forced: Slightly Better Edition is out today on PS4.