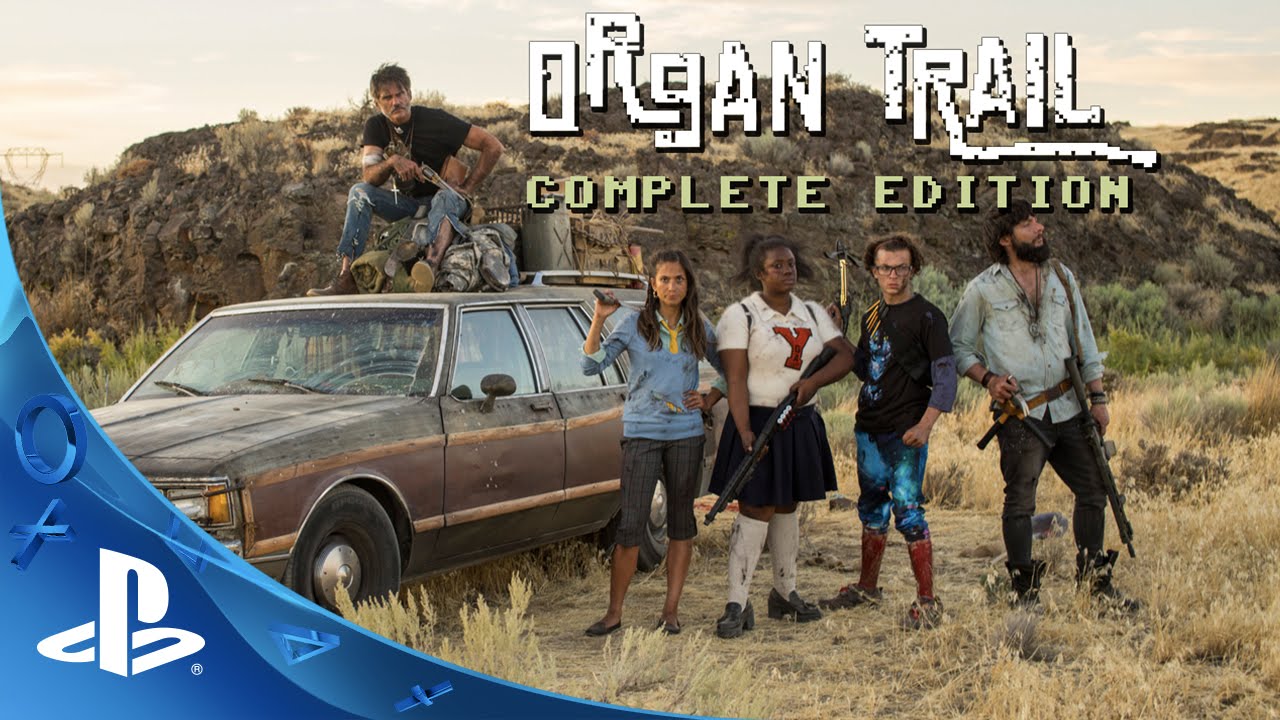 Organ Trail Complete Edition launches on October 20th for PS4 and PS Vita! Organ Trail is a retro zombie survival game. Travel westward in a station wagon with 4 of your friends, scavenging for supplies and fending off the undead. Packed full of zombie mechanics, themes and references, Organ Trail is a must-have for any zombie survival fans.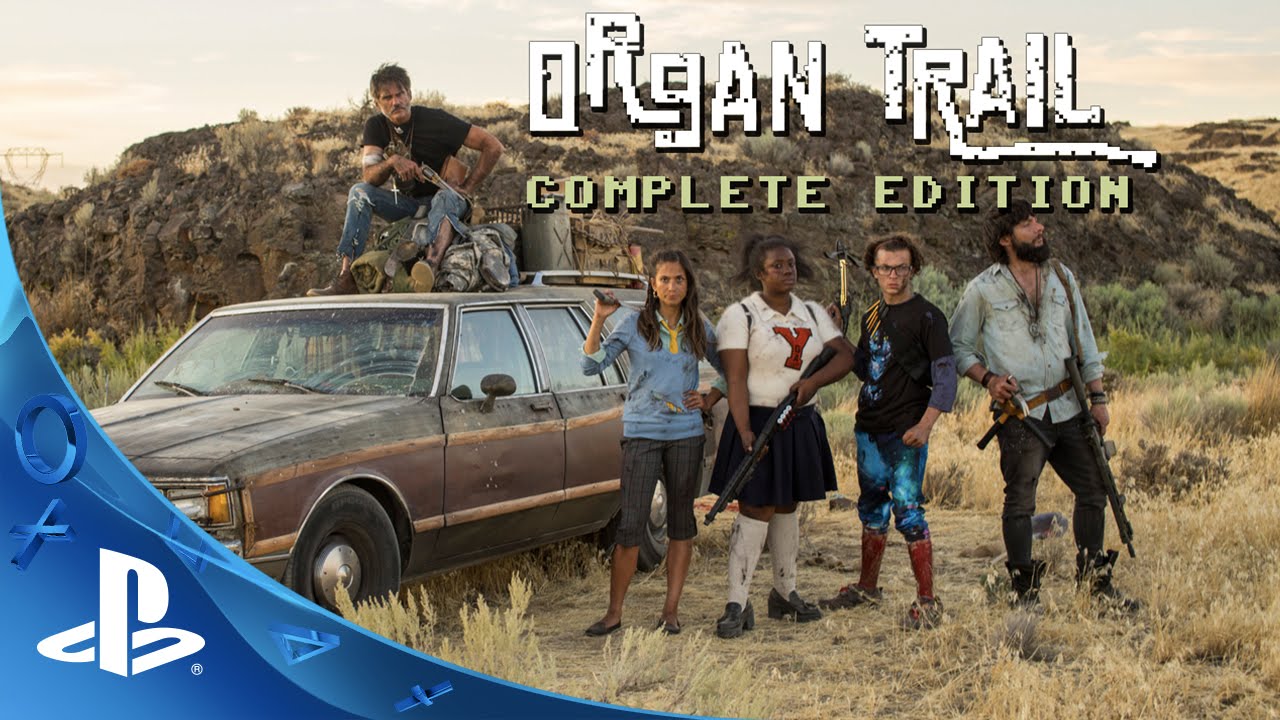 Organ Trail Complete Edition contains both the Endless Expansion and the brand new Final Cut Expansion. When we set out to make a console version of Organ Trail we decided that we wouldn't just port it over, but that we had to take the opportunity to add everything the community ever asked for, even the features we insisted weren't possible. Fans kept asking for a co-op mode and we would guffaw in their collective faces. Well, now we wrote down basically every idea that anyone ever had and added them all to the game; even co-op!
We've easily doubled the amount of content with the Final Cut Expansion; adding more characters, vehicles, zombies, bandits, boss fights, encounters, cities, and tons of secrets. We literally had to be pried away from our keyboards and stop cramming in new content to actually release this game for you to play.
Organ Trail is a game that is close to our hearts here at The Men Who Wear Many Hats. Originally released 5 years ago as a simple web game, Organ Trail has grown well beyond our wildest dreams with millions of players around the world. Over the past five years, we've expanded Organ Trail several times, pouring our passion into it and making it bigger and better. In return, we've been able to make the games we want to make. To celebrate, we've made the amazing live-action short above to celebrate Organ Trail as we sign off on it in this penultimate release.
And because Organ Trail looks as cool on your TV as it does in your pocket, we've decided to make Organ Trail Complete Edition a cross buy purchase with cloud save support. Play on the couch with a buddy using the drop in co-op and then sneak off to bed and keep playing on your PS Vita!
We're so excited to be putting this out you guys. We hope you have as much fun playing the zombie apocalypse as we've had making it.
Cheers!