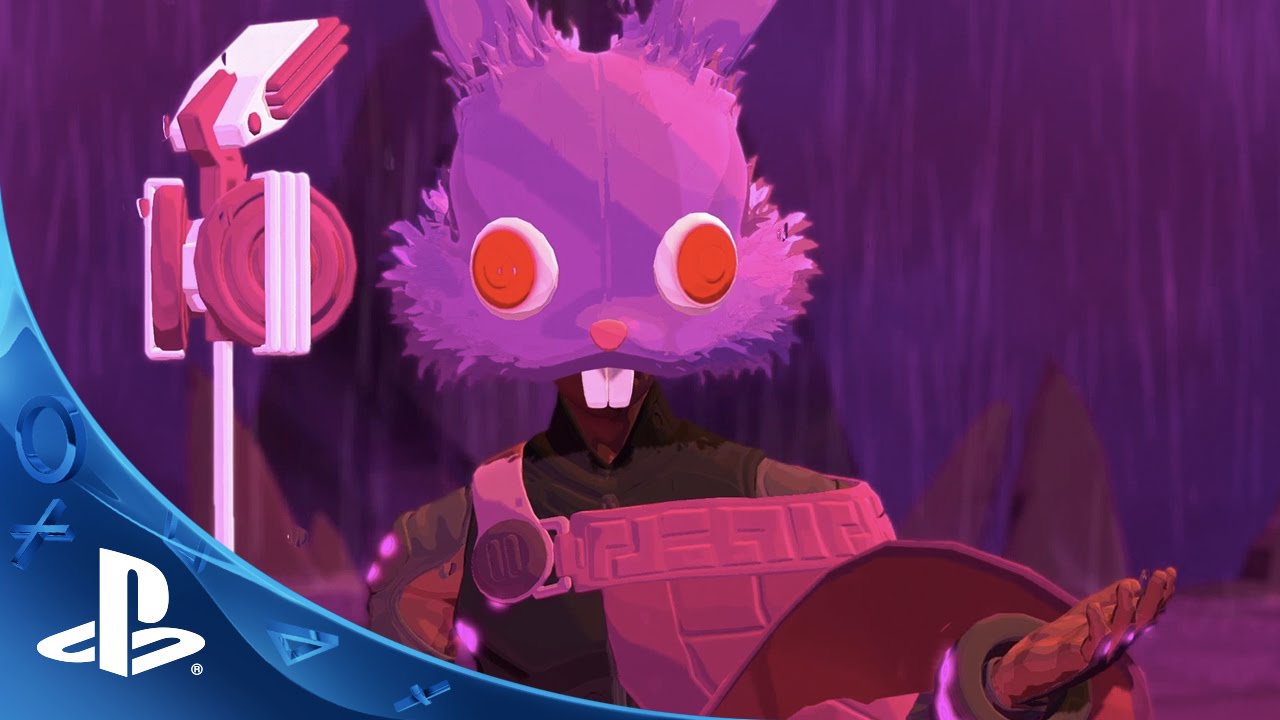 Hello, fighting fans. The story of Furi starts ten years ago, on a plane, as I was headed to a game show. At the time I was a junior designer for a big video game company. Indie development hadn't really taken off yet, so the idea of making my own console game was nothing more than a pipe dream.
But the person travelling with me asked me what I would do if I could make my dream game, and I told him about this game that would be one long boss fight. A boss fight against an opponent similar to you, not a gigantic creature or a demon. A boss fight that felt like a duel — a tense, exhausting, and utterly rewarding duel.
Furi is the manifestation of this idea that's stuck with me for the past ten years, as I grew as a designer and set up my own indie studio, The Game Bakers. Furi is a game where you fight for a reason. It's a game that teases you before the fight, while you walk toward your fate, the same way you would be pumped up and stressed before a boxing match. As you do, you'll start to piece together about why you're here and what you're fighting for.
And then there are the duels. Furi's combat gameplay is designed with Japanese games in mind — ultra fast-paced and responsive. Your character moves as soon as you send an input. Skills and reflexes are required to dodge and parry the enemy's attacks. You beat your enemies by shooting like in a bullet hell shoot 'em up, and by sword fighting like in a samurai duel. Each boss you face off with has a unique fighting style that you'll have to figure out how to beat… not to mention a unique look designed by Afro Samurai creator Takashi Okazaki.
We are still hard at work polishing the game, creating the final bosses, and even throwing in an Easter egg or two. Furi is set to release in 2016, but we'll keep you updated in the meantime!
Until then, I hope you enjoy the first trailer!