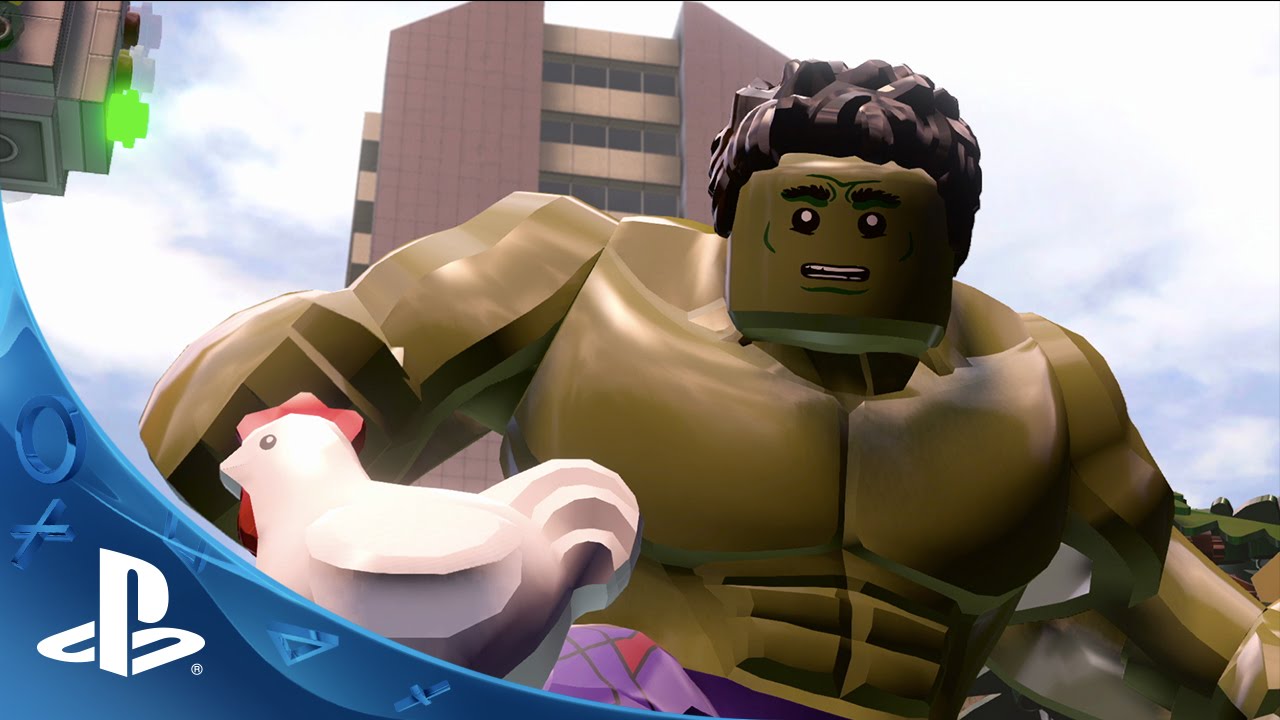 It's New York Comic Con week, which is always an exciting time of the year. However, this year it's especially exciting for us as we finally get to reveal a little bit more about LEGO Marvel's Avengers on PS4, PS3, and PS Vita. We've been busy in the studio working hard on the game, but NYCC is our time to assemble (see what I did there) and Hulk Smash!
From the very start of the project, we wanted the game to be more than just the two amazing Avengers movies featuring our favorite Marvel Super Heroes. As such, we not only focused on retelling the fantastic story of The Avengers and Avengers: Age of Ultron, but went deeper into everything related to the Avengers past and present. We're now able to reveal that we have playable content in the game that focuses on Captain America: The First Avenger, Captain America: The Winter Soldier, Iron Man 3 and Thor: The Dark World, which allows us to squeeze all sorts of fun gameplay, jokes, and characters into a terrific package of a videogame. We're all huge fans of the Marvel Universe here at TT Games, so we've definitely gone to town with what we're putting into the game on the Marvel Cinematic and Comic side.
We want to make sure that LEGO Marvel's Avengers is a videogame that appeals to anyone who has the slightest attraction to Marvel and their amazing characters, so we've made sure that our roster is second to none. We're including all of the characters from both Avengers and Avengers: Age of Ultron, of course, and then delving into the comic books for our fun free play. Players will be able to enjoy the main story, explore our reimagination of LEGO Manhattan, experience places like Asgaard, Washington DC, Malibu, Barton Farm, and much more.
The entire development team at TT and our inspirational partners at Warner Brothers Interactive Entertainment, Marvel, and LEGO, are really trying to outdo ourselves with this game. We're crafting the most authentic and fun Avengers experience possible while ensuring that there are surprises around every corner… and we mean every corner. Hold on tight, January 26th, 2016 can't come soon enough!