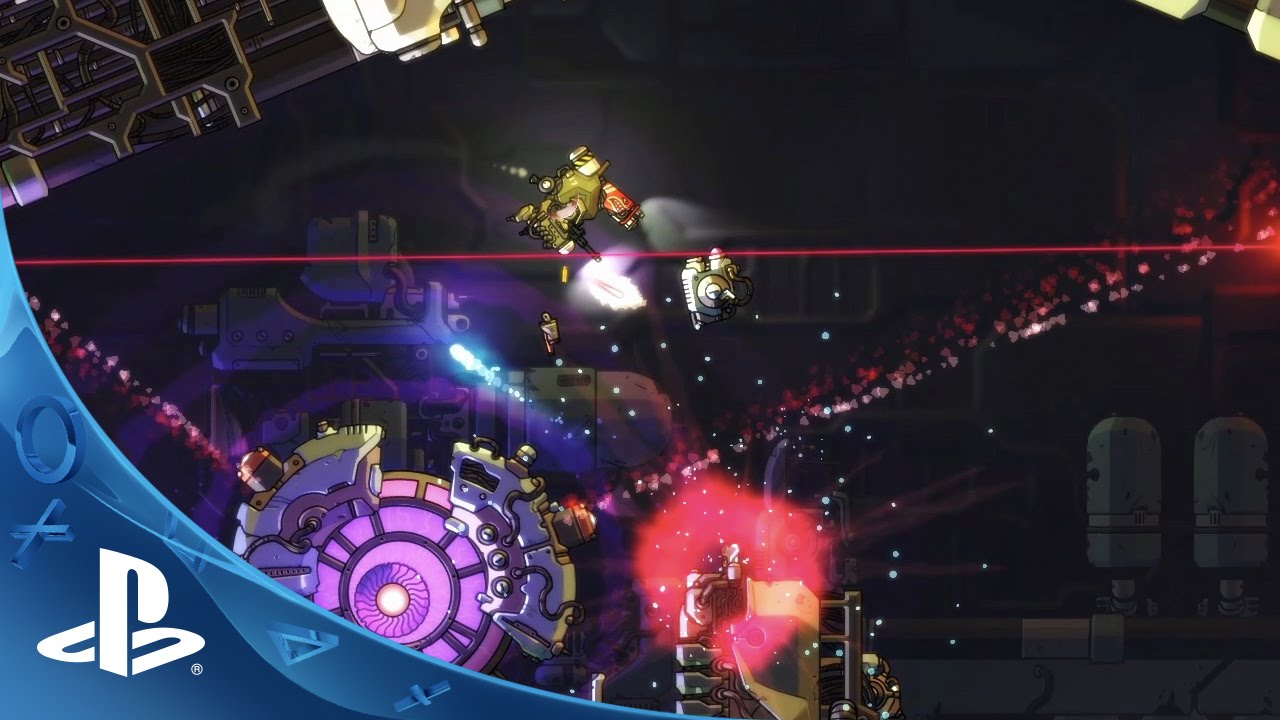 Hey everyone, we'd like to introduce the upcoming sci-fi roguelike Cryptark on PS4, the new game from the team at AlienTrap Games. Previously, we brought you the action-packed Capsized and the mythical Greek adventure Apotheon, which enjoyed a great deal of success as part of the Playstation Plus February 2015 lineup.
Cryptark is a high-speed roguelike shooter that takes you into the lives of a band of space mercenaries. Your goal? Fulfill your freelancing contract by boarding and disarming the dangerous remnants of an ancient alien flotilla. Complete objectives to get paid, upgrade awesome weapons and gear, and finally gain access to the flagship known as the Cryptark to recover mysterious alien technology.
Cryptark allows the player to plan ship invasions and tackle problems however they see fit. You must knock out security systems such as factories, shields, and turret controllers onboard each ship before destroying the Central Core to bring in your paycheck.
Customize your suit by equipping optimal loadouts and assault each ship with a personalized plan of attack. Your victories will lead you to larger and more difficult ships, but greater rewards await the daring! Use caution and wit to gather your wealth, and strategy and skill to keep yourself in the game.
Cryptark is scheduled to launch next year on PS4.