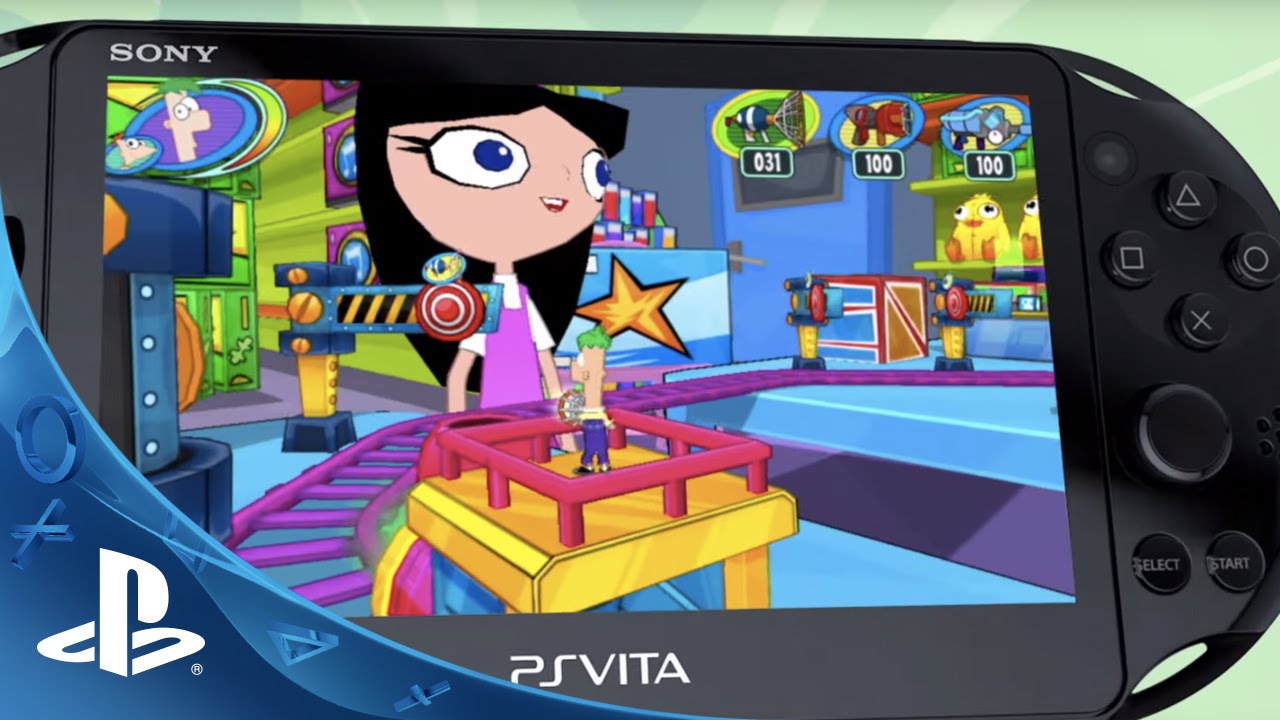 Hi everyone. Today, it gives me great pleasure to announce a new title that the talented team Virtual Toys has been working on with our friends over at Disney. Phineas and Ferb: Day of Doofenshmirtz is a new game coming exclusively to PS Vita later this year.
Based on the smash-hit animated show, Phineas and Ferb bring their unique blend of fun, laughter, and chaos to PS Vita in a new adventure, written and produced in collaboration with Disney.
The bumbling evil genius Dr. Doofenshmirtz has created a laser beam that turns home appliances into troops for his own robot army! Danville is being overrun by mobs of machines, with everything from menacing microwaves to deadly washer-dryers on the attack.
To make matters worse, Phineas and Ferb's very own monster truck robot, "Carsaurus Moto-Rex," is out of control and rampaging through the city…
The plucky boy geniuses must battle Dr. Doofenshmirtz and his minions across the city of Danville and far beyond! Play as Phineas, Ferb, and Perry the Platypus as you enjoy an action-packed, puzzle-filled quest, specially designed for the features and controls of PS Vita.
Can our whizz-kid heroes tackle the robot rebellion? Can they prevent their own mechanical giant from wrecking the world as we know it? And can Perry the Platypus find a way to stop the dastardly Dr.Doofenshmirtz once and for all?
Phineas and Ferb: Day of Doofenshmirtz will launch exclusively for PS Vita later this year.