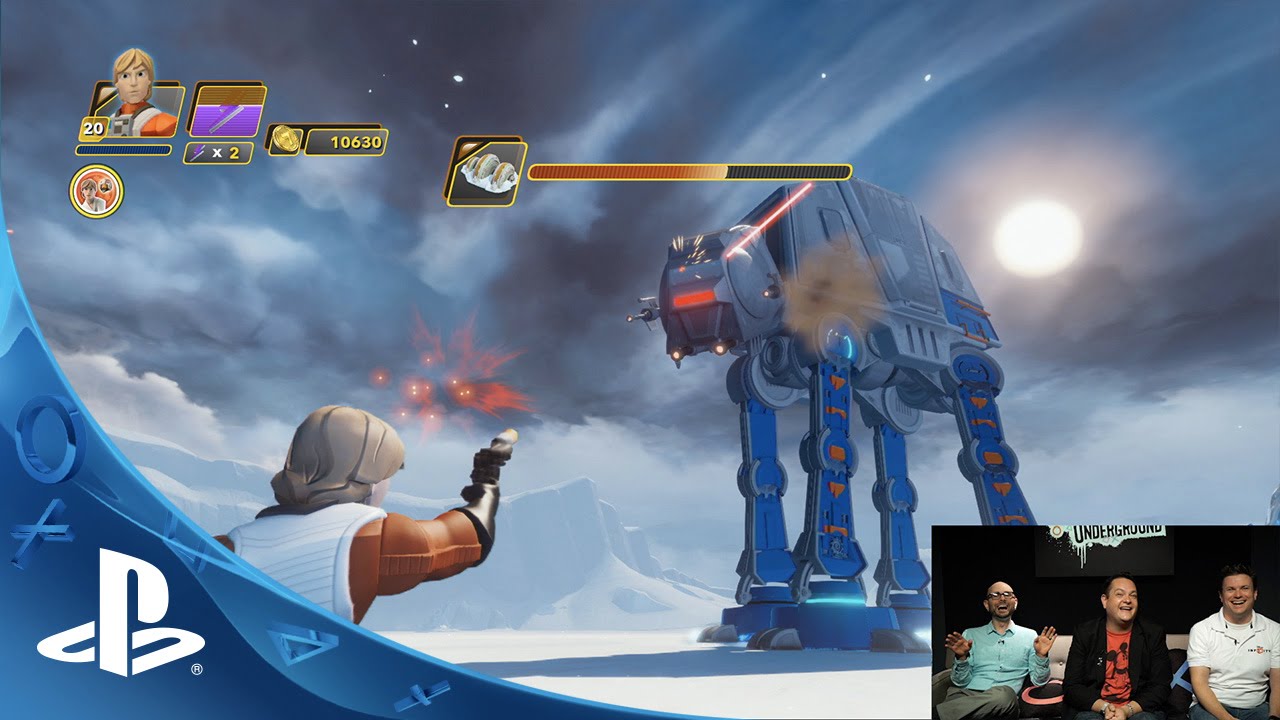 Welcome back to PlayStation Underground, our online show about video games! Today, we fight Stormtroopers on Tatooine and AT-AT Walkers on Hoth in Disney Infinity 3.0. Yes, we spend most of our time in the world of Star Wars, which is fitting given the imminent launch of the Rise Against the Empire playset on September 29th!
Our supremely special guests John Vignocchi and Sean Patton from the Disney Infinity team go underground with us to cover the basics… and throw Jawas into Sarlacc pits. We also take PlayStation exclusive character Boba Fett for a spin, pilot the Millennium Falcon through an asteroid field, and wield lightsabers with reckless abandon. The Jedi would not be proud of us…
Yes, we cover a lot this episode which means there's plenty for you to watch, whether you're a newcomer to Disney Infinity or a toy-collecting veteran. Join us!
Let us know what you think in the comments, and remember that we'll be back soon with more Underground in the weeks to come. Enjoy the show!