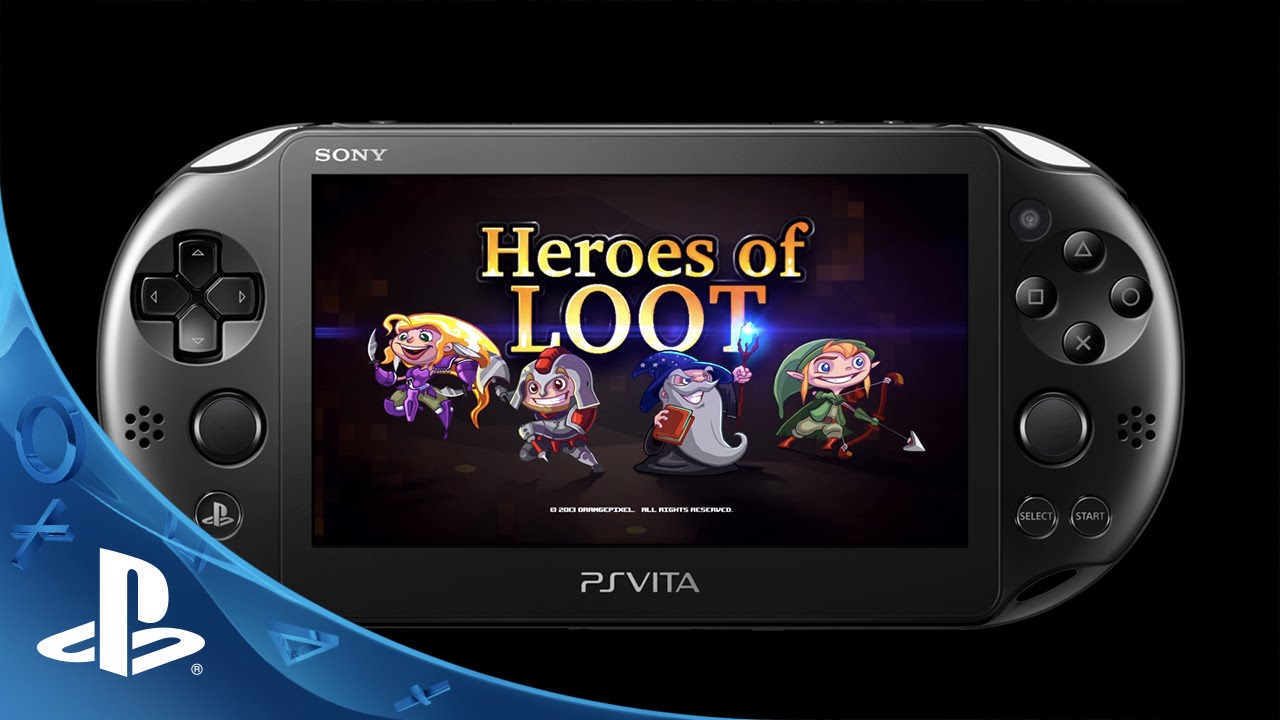 Hi everyone, Tj'ièn here from Abstraction Games. I'm really excited to tell you about Heroes of Loot today, a fun little game by Orange Pixel, Dutch indie developer extraordinaire.
Heroes of Loot is a new take on the classic Gauntlet — not the remake, but the classic 80's version. It's a dungeon crawler open to all sorts of players, with the deep statistical stuff of roguelikes stripped out and replaced with arcade shooting.
Orange Pixel's goal was to create something that had the old feeling of the 8-bit classic but was updated with various current design concepts and tricks, including procedurally generated content, random quests, and just a lot of non-serious action.
Another great thing about Heroes of Loot is that the game keeps on giving, even when you reach level 30 or 40 — players will still discover new things and run into monsters that they haven't seen before.
Heroes of Loot will drop on PS Vita on September 22nd, so just a few more nights before you'll find yourself in the middle of hordes of ghosts, skulls, cyclops, critters, and much more. Try to survive using quick reflexes, level up to improve your weapon, and — if you have time — complete some quests for extra loot and upgrades.
One last tip: never, ever, rush into a steaming, puffing, fire-spitting Minotaur… run away!