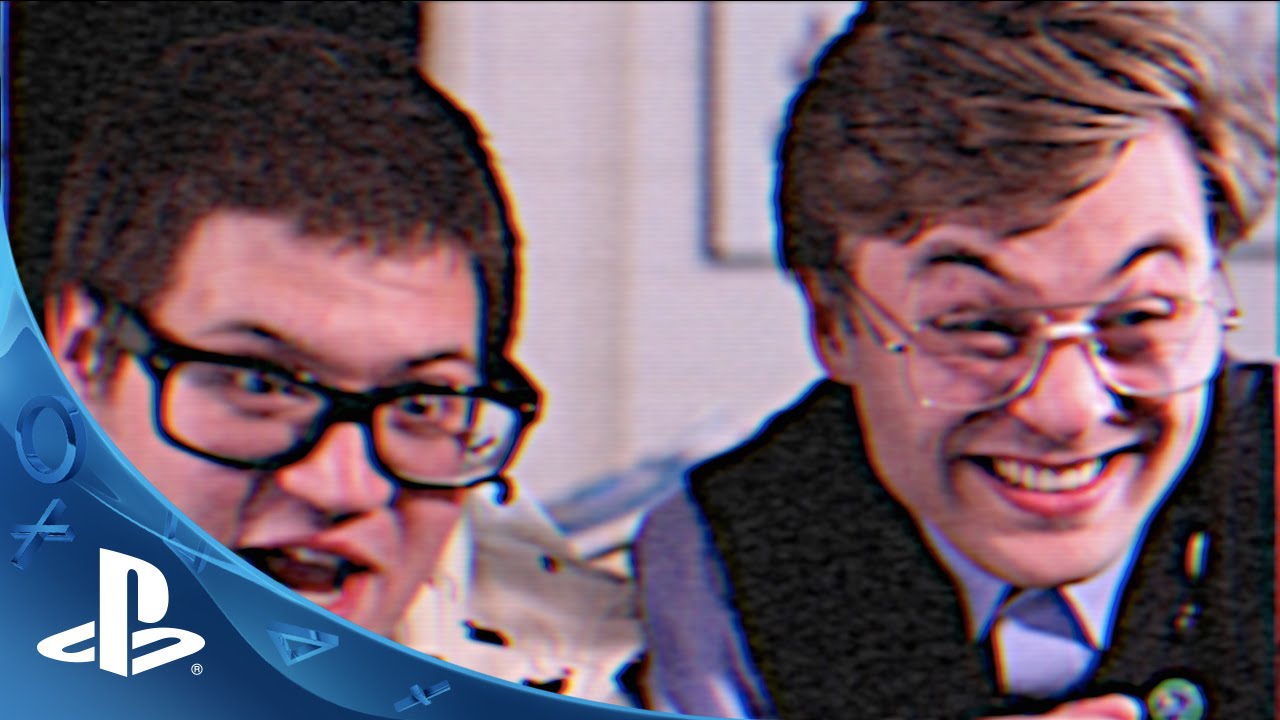 You may be asking yourself, "Thief Town? What's that?" Well, it's only the latest in multiplayer Thief-related action, with graphics that look so real! Now, you may be screaming, "Wow! So cool!"
Thief Town is a local multiplayer stealth party game for 2-4 players, coming exclusively to PS4 on Tuesday, September 29th. Stab your buddies in a pixel-perfect rendition of the Wild West. Yee-haw!!
You and your friends play as the Thieves, who need to sneak around the Town to try and stab the other players. The only problem is, every player looks exactly alike. Not only that, but the Town is also filled with identical-looking computer-controlled Thieves. You've got to disguise yourself in the crowd while figuring out which Thieves are actually your friends. Once you find 'em, stab 'em! Get points and win the game!
You can't just go around stabbing everyone in Thief Town. You'll only get points by stabbing the other players. If you stab an NPC, the only thing you'll do is reveal yourself! So be sneaky and make that first stab count, because that harmless Thief behind you might just be another player…
Lurk in the crowd, emulate non-player characters, and achieve backstabbing victory. These are the laws that Thief Town was founded upon.
The game mode we just described is appropriately called "Thief Town," a standard round where you hide in the crowd and stab your friends for points. The full package comes with three game modes, two arenas, tons of items, and PS4 bonus features!
Spy Town gives players items to trick and trap enemy Thieves before going in for the kill. Use smoke bombs, motion detectors, and teleportation devices to gain an advantage… but be careful, they're one-use only!
Drunk Town is a 1v3 round where one player becomes "The Sheriff," whose job is to sniff out and shoot those pesky Thieves with his pistol. Too bad the Thieves don't have their knives this time — they'll just have to behave until time or the Sheriff's bullets run out!
Thief Town also has two Towns: the Wild West and Spooky Town. Giant, killer tumbleweeds and camouflaging sand storms ravage the Wild West, while Spooky Town's creepy statues and lightning storms help to reveal the location of players.
We've also included a number of awesome PS4-exclusive features. Stab your touchpad with your finger to stab your friend in the game! Customize your Thief with 256 potential names, like "Cross-Circle-Square-Square", or "Triangle-Triangle-Cross-Triangle"! We've also hidden some secret screen filters in "The Saloon," our game's interactive menu…
If you've enjoyed local multiplayer games like Sportsfriends or Towerfall: Ascension, we invite you to further sharpen your social skills with Thief Town. The team at Glass Knuckle Games has been working really hard to ensure that couch multiplayer remains alive and well, so be sure to grab Thief Town if your parties are lacking some healthy, sneaky competition. You'll be able to start stabbin' on September 29th.
Got questions about Thief Town? Excited about Wild West antics? Let us know below!
Be sneaky, be crafty…