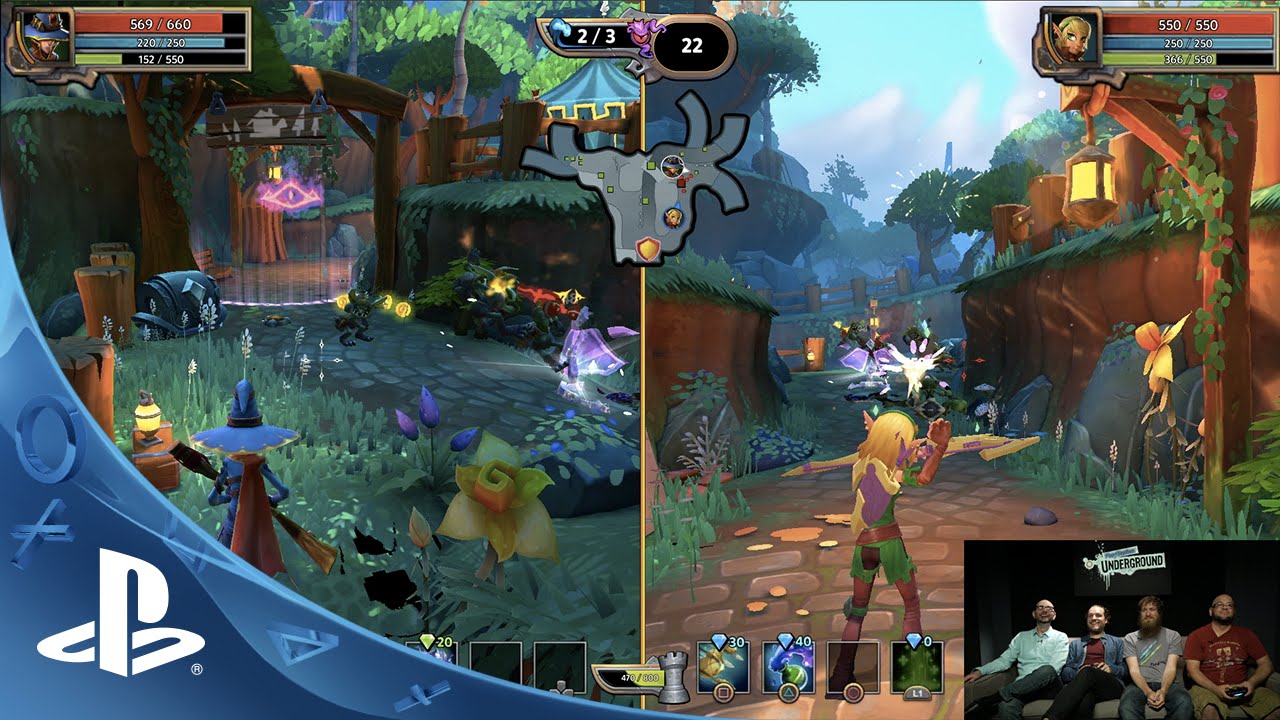 Welcome back to PlayStation Underground, our online show about video games! Today we have quite the special program, with four incredible games being shown at PAX Prime this weekend. Want an early taste of what you can try for yourself? Or perhaps you're not going and desperate for recompense? We have you covered!
Joining us today is Trent Kusters from League of Geeks, who not only brought along the beautiful digital board game Armello, but also provides his own thoughts on three other games making an appearance at PAX. Dungeon Defenders 2 fuses action RPG and tower defense together, Stories builds a dynamic narrative for every player, and Skytorn celebrates pixel art with action-packed platforming.
These four games represent a small taste of what's to come this weekend at PAX, so please join us. Our own Nick Suttner makes many egregious puns throughout for added… value, and Underground veteran Saul Villegas makes his long-awaited return.
Let us know what you think in the comments, and remember that we'll be back soon with more Underground in the weeks to come. Enjoy the show!