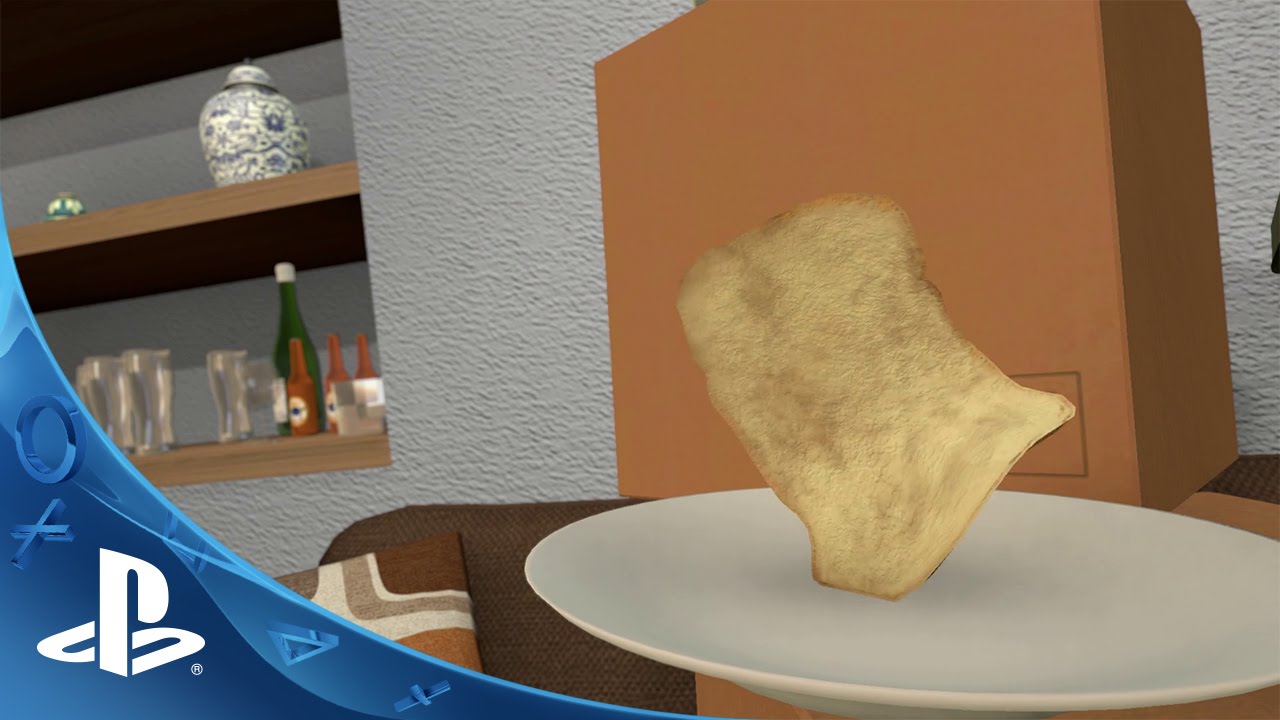 You've all been patiently waiting for the title that changes the landscape of video games, and thankfully that wait is over… I am Bread has arrived today on PS4! PlayStation Plus subscribers can pick it up at a 10% discount for a limited time!
For those of you that might be new to the wonderfully wheat-filled world of our floury friend, your goal, as a slice of bread, is to become toast. While I'm sure you're thinking that, that constrains your options to a regular kitchen appliance such as a, oh, I don't know, toaster. Well, you're wrong! All you need is a heat source to get toasty up in this brioche. Get creative.
There are a few things you do need to worry about, though. On your many adventures across bedroom floors and garden flower beds, you've got to make sure you're not covered in dirt, mud, ants, and a whole host of other things that will affect your edibility. As well as that, keep an eye on your time because the slower you are, the worse grade you'll get once you finish the level.
Like Surgeon Simulator, we pride ourselves on bringing you games that utilize physics in ways that others don't. Controlling a slice of bread is obviously something a bit out of the ordinary, but our fantastic team have come up with a brilliant control scheme that works perfectly with DualShock 4. Bread can grab hold of absolutely anything with its four corners and scurry, swing, or climb across any surface, all in a realistic manner. Yes, we're being serious when we say bread can move in a realistic manner.
However, we understand that there's more to this particular foodstuff family than a mere slice of bread, and we feel like the games industry needs to progress by giving more options to the player. Play as a baguette and cause as much destruction as you'd like, smashing into as many things as possible, or roll around a multitude of race courses as a bagel, besting your friends' times on the leaderboards. As well as that, there's Cheese Hunt, Zero-G mode, and Free Roam where you can loaf around as much as you want.
For the first week of launch, I am Bread is 10% off for PlayStation Plus members, meaning there's never been a better time to jump in and become the bread.
We're only scratching the surface on what can be achieved in this accurate representation of a slice's lifespan. The world is your oyster… or toaster, rather. So, go and toast.