It's been almost three years since we've seen Treyarch's take on Call of Duty, but the Black Ops 3 Beta proves that the veteran studio hasn't lost its expert touch. The addition of selectable Specialist characters, wall-running shootouts worthy of a Wachowskis movie, and powerful new weapons all add up to a fresh and dynamic experience.
Whether you're a series veteran or new to Call of Duty, this PlayStation.Blog post is dedicated to getting you ahead in the Call of Duty Black Ops 3 Beta, currently live on PS4 through the end of the weekend.
But we need your help! Below is a list of tips I've collected from my hands-on time in the Beta. What are yours? Leave them in the comments below, or Tweet them to us (include #blackops3ps4tips). Over the course of the week, this Blog post will grow and evolve, covering every element under the sun: Specialists, weapons, gear, perks, and more.
Basics
---
Slow down! Simple, but critical. When you sprint, you draw attention from enemy combatants. It's better to creep quietly and use nearby cover to keep a low profile.
Keep it simple. Black Ops III adds new Combat Movements, or special stunts you can chain together to zip fluidly through the maps. You can do just fine without any of them, though, so don't lose yourself in Wall Running just for the sake of it.
Fire when ready. Firing your weapon will set off enemy radars and draw the wrong kind of attention. Be mindful of when and where you fire your weapon, and be prepared to deal with enemies who may be drawn to the scene.
Learn to dominate. If you've been away from the Call of Duty scene for some time, Domination mode may be your more accessible way to level up without having to sport an elite kill-death ratio. As long as you can capture and defend territories, you can die as much as you like with no consequence.
@PlayStation #blackops3ps4tips Be aware of your surroundings. Where your teammates ARE, the enemies AREN'T. Go where your teammates aren't.

— Alakazam (@Alakazam318) August 20, 2015
@PlayStation Aim your grenades and secondary grenades high. If you think it's high enough, it's not. #blackops3ps4tips

— Boro (@TBP_Jake) August 20, 2015
Specialists
---
Charge Battery. Battery is a strong starter candidate for your Specialist slot. Her Kinetic Armor ability can be a lifesaver if your skills are still a little rusty, while the War Machine is a powerful special weapon that can blow enemies away even if they're behind cover.
@PlayStation Use the Seraph specialist because you get a 1-shot kill revolver as your special ability.

— Piero (@mazdoh) August 20, 2015
@PlayStation When running Nomad, shoot Hive on every opening to your building to let you focus on your objective with your gun.

— Cody/C4 (@C4CodyW) August 20, 2015
@PlayStation @charlieINTEL a good #blackops3ps4tips when using RUIN's Spikes, time it properly otherwise you'll waste it as you activate it

— Mutilatorz (@Mutilatorz) August 20, 2015
Create-a-Class
---
Token trouble. Keep a close eye on those precious Unlock Tokens, which open up new guns, add-ons, Specialist abilities, and Perks. It's easy to make a few hasty decisions and then regret them later when you find a weapon you really like.
Invest for success. Early on, it's best to pick one or two guns you like and upgrade them, gaining key attachments like Quickdraw (faster aiming), Long Barrel (further range), and Stock (higher accuracy). Strong candidates include the versatile ARK-7 rifle and the balanced Kuda SMG. You'll unlock
@PlayStation The razorback is an all around good weapon, it is good at short to long range gun battles.

— Tybeerius Longhorn (@CallMeGZuZ) August 20, 2015
@PlayStation Best tip ever: watch your back! Use of Sixth Sense perk is a lifesaver. A moving personal motion sensor. #blackops3ps4tips

— TheDrunkenCrew (@TheDrunkenCrew) August 20, 2015
@PlayStation Try using the Black Hat. Unlike BO2 it doesn't just destroy enemy scorestreaks, but it actually gives you control over them

— Virgil (@Virgil134) August 20, 2015
Advanced Tactics
---
#blackops3ps4tips Concussion or flashing enemies that are wall running will make them fall.

— spectre (@ovro_) August 20, 2015
#blackops3ps4tips take pictures of your custom knives so you'll have them for the actual game release to copy!

— LeucisticFred (@jacksonleibach) August 20, 2015
@PlayStation You can shoot down scorestreaks with specialist weapons #blackops3ps4tips https://t.co/VRsAjQcsGm

— JHub (@xJHUBx) August 20, 2015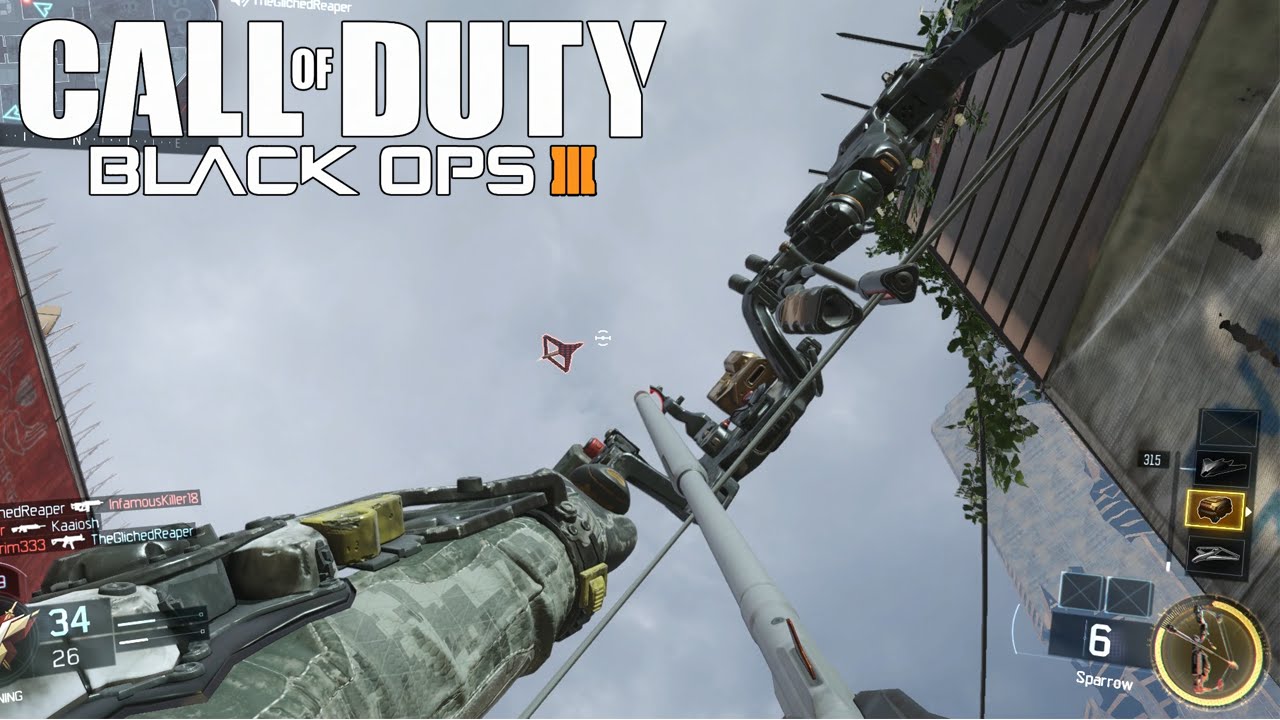 @PlayStation dont try to knife while wall running pic.twitter.com/5BOl743PrU

— HerbzDunGoofed! (@hestrada14) August 20, 2015
@PlayStation Don't hold down X when you are wall running. Because you don't have to. You can just press X to jump off the wall.

— CheatRage (@CheatRage) August 20, 2015