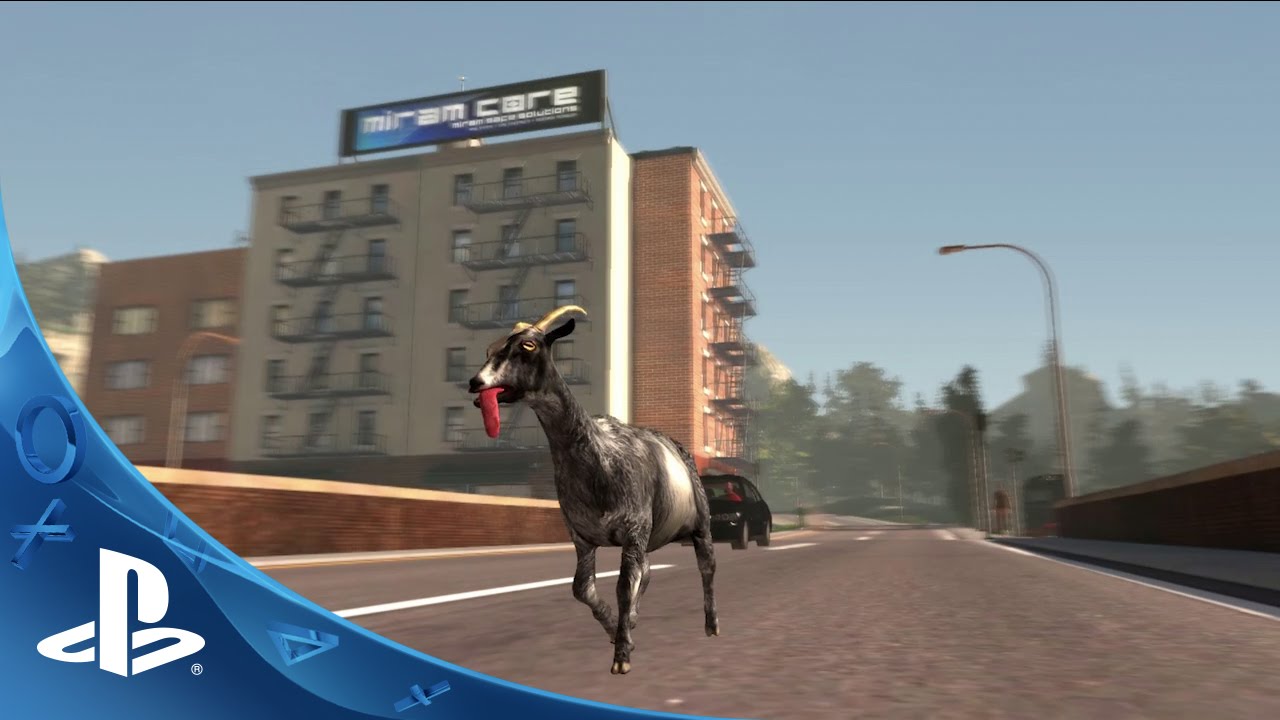 Hey folks. A few weeks ago we announced that Goat Simulator was coming to PS4 and PS3, and now that launch day is here. We wanted to share our trailer with you!
If there is any doubt out there about what Goat Simulator is about, you could read our last blog post, or you could just watch our trailer and let the classical music wash over you as the chaos unfolds.
There are many qualities that can make a good game: awesome visuals, responsive controls, tight gameplay, rich background stories and characters… there's so much choice today; almost too much.
Goat Simulator gives you the alternative you've been seeking — a bug-filled experience where you get to be a goat who wrecks stuff. Add three friends for local co-op on PS4, or just your best friend on PS3. Simple. No complications, just a simple, goat-tastic gaming experience that allows you to cause more chaos than any goat has ever been able to… until now.
Cause chaos on the sunny streets of GoatVille as a number of different Goats. Be Classy Goat (a penguin). Be Tall Goat (a giraffe) or Giant Goat (a whale), be whatever you want to be as long as it's one of a number of predefined Goats we've created from existing wildlife! Set fire to things (and people), fly through outer space and latch onto helicopters, and other fun stuff with that insanely long tongue.
Oh, and one more thing. This is the first version of Goat Simulator to include GoatVR and we're really excited to share this with you. The simulated GoatVR experience is so close to actually having a headset on that we expect a lot of players to instinctively reach to remove the headset after a game session, even though they never put one on in the first place!
Thanks for reading and hope you'll give it a try!