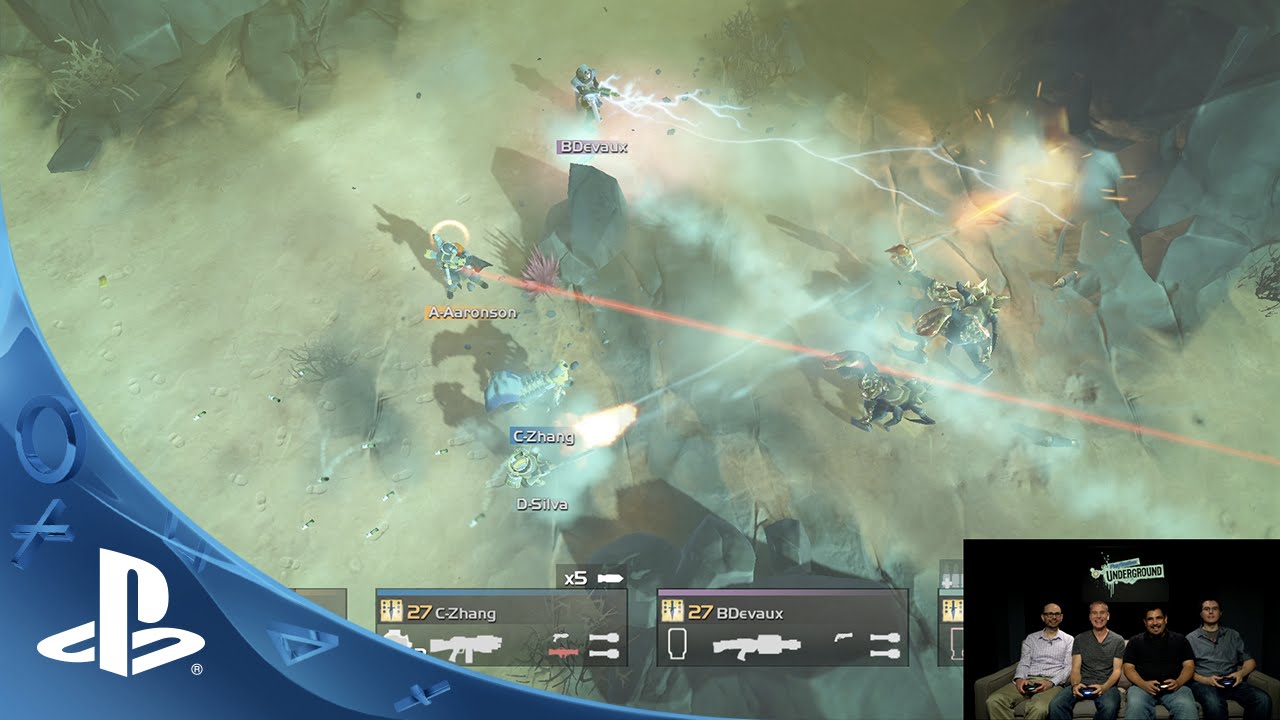 Welcome back to PlayStation Underground, our online show about video games! Today, we're playing the brutal, top-down shooter Helldivers on PS4. Can a pair of highly-trained, well-equipped experts guide Justin and I through the ravages of a bug-infested planet and escape alive?
Helldivers is available now to download on PS4, PS3, and PS Vita. For those that haven't fought in the name of Super Earth, Helldivers is coming to retail stores in the alien-stomping form of Helldivers Super-Earth Ultimate Edition. It launches on August 18th and includes every piece of DLC released thus far.
As a bonus, it includes a new weapons pack with the first-ever Helldivers-issued plasma weapon, a portable mortar, and a shoulder-carried 20mm cannon. If you've been a loyal Helldiver from the get-go, this pack is also sold separately on PlayStation Store. For freedom!
Let me know what you think in the comments, and remember that we'll be back soon with more Underground in the weeks to come. Enjoy the show!