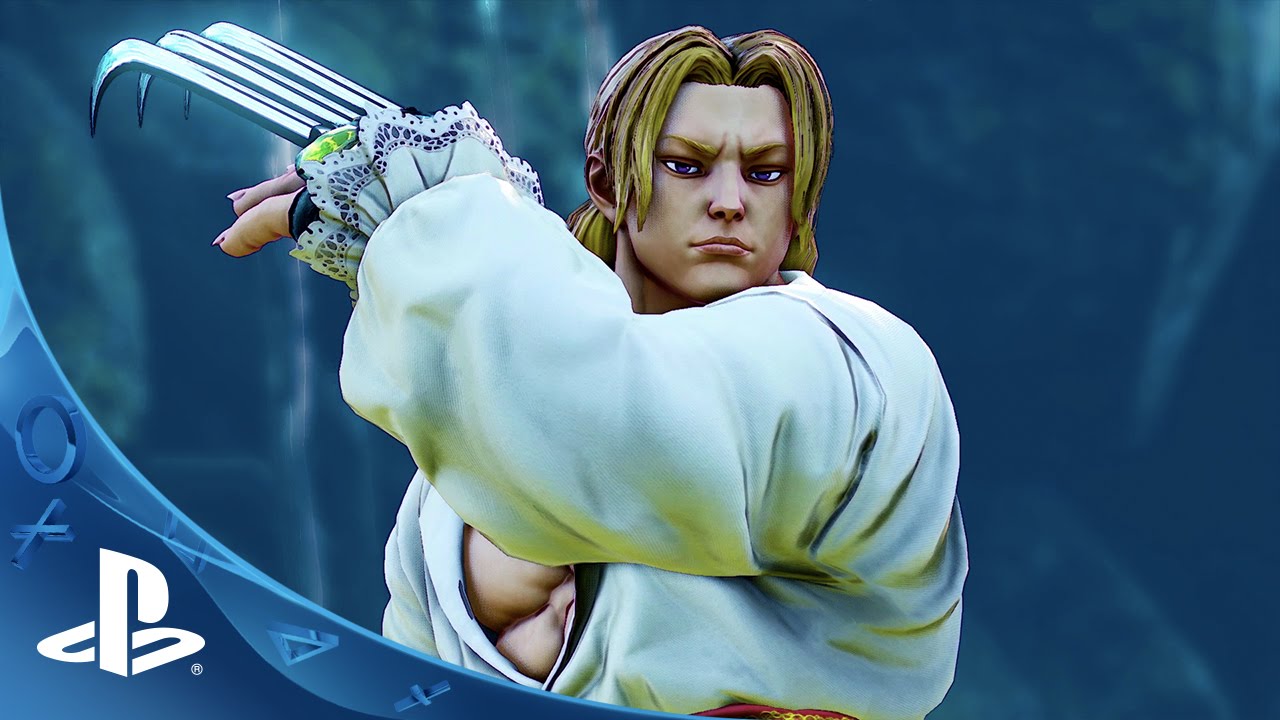 Hey everyone!
Street Fighter V is about to get a lot more "beautiful" with the latest character reveal of the Spanish Ninja himself: Vega!
A mainstay in the franchise since his introduction in Street Fighter II, Vega believes that beauty is the truest form of strength and that he alone is the epitome of perfection. The mask he wears serves to protect his face from the blood of his victims, and his deadly three-pronged claw ensures he is able to dish out pain from a safe distance away. Learning ninjutsu at a young age from a Japanese acquaintance, Vega quickly shot up the ranks in Shadaloo, eventually becoming one of the four bosses of the criminal organization.
Left: Vega art from Super Street Fighter II
Right: Vega in Super Street Fighter II Turbo HD Remix
Vega returns to Street Fighter V with a brand new look and new tricks up his frilly sleeves. Possessing his trademark speed and quickness, Vega now has access to two distinct fighting modes: with claw and without claw.
That's right, he now has the ability to sheathe his claw during battle in exchange for new moves, such as a command grab, as well as new attack properties, greatly changing the way he approaches each fight. Knowing when to toggle between the two styles will be the key to success, and it also allows for new combo possibilities. Conversely, Vega will no longer be able to pick up his claw once it's knocked off, so knowing how to fight without the claw is a must! Players who enjoy tricky movement and the technical challenge of switching between claw/no-claw fighting styles will definitely find the beauty in Vega's play style.
V-Skill: Matador Turn
Vega swiftly dodges the opponent's incoming attack and chooses whether to launch a quick counterattack that knocks them down or not.
V-Trigger: Bloody Kiss
Vega throws a rose at high velocity towards the opponent. If it hits, he charges behind it and delivers a series of brutal slashes that devastate the enemy. The move can be done as an anti-air from crouch or as an air attack when jumping forward, making it an extremely versatile projectile attack, as well as a combo extender.
Fans attending Gamescom this week will be able to experience the character first hand on the show floor at the Sony booth, so be sure to stop by! I'll certainly be looking forward to seeing what players come up with once they get their hands on the character. Till next time!