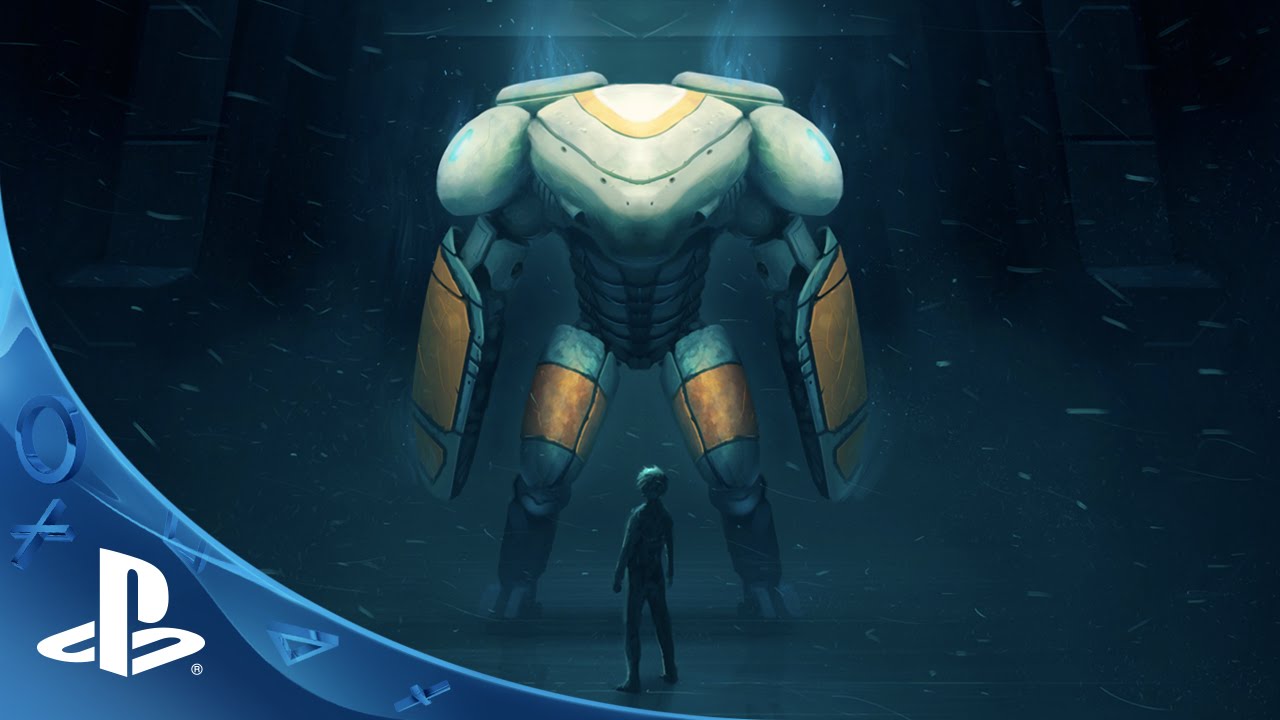 You can't miss Defenders of Ekron on PS4 this holiday. Tell you why: take the story and gameplay of an adventure game and fuse it with classic shoot-em-up mechanics. Now give it a twist. What do you get? A mix that will blow your mind.
Well, cadet, this is the Technocratic Republic of Ekron. It may seem a peaceful nation, but if you look closely, you'll see its war scars. You'll take the role of Eneas, a young and bold cadet of Petra Martial Institute that has trained his whole life to pilot his Anakim, a cutting-edge mech that absorbs the energy around it and transform it into a special ability, called Isvará.
During Eneas' exam to become a pilot, something goes wrong and he doesn't develop an Isvará. That's why, when a civil war threatens to burst, Eneas will join an experimental program to help protect his nation.
Fight with a 360 degree shooting range and explore vast scenarios with the Anakim's Navigation and Map modes. Discover hidden clues with the Analysis mode and learn new Combat modes, such as pyromancy, dashing, sword fighting, and electromagnetism. Make your way through endless enemies and face Ekron's most wanted criminals: The Renegades, a group of Anakim pilots that are trying to destroy the planet and find out why Eneas is the only one who can stop them.
Defend Ekron, experience an innovative gameplay system, but be careful — dark secrets are waiting to finally come out. Limits between right and wrong will slowly fade and the only thing left will be your own instinct.
Revolution starts within.
Any questions? Comment below!