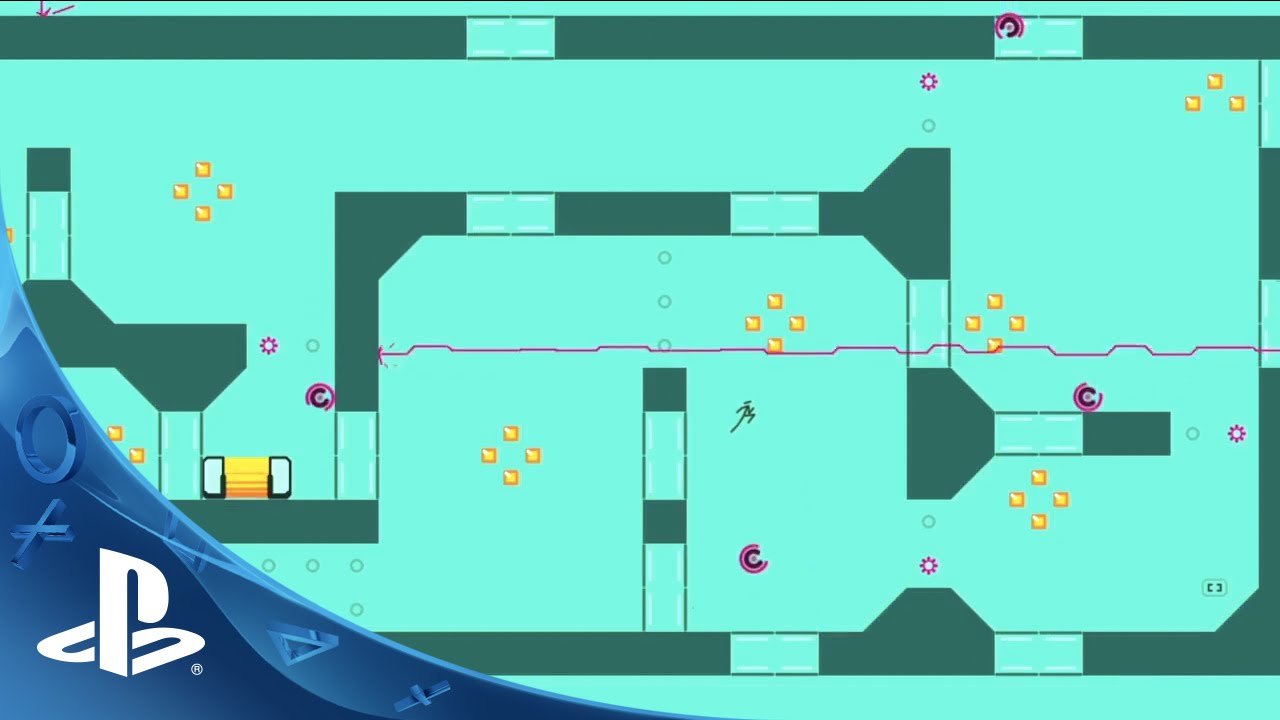 It's here, N++ is finally here! Wondering what the 14th letter of the alphabet (plus plus) could be? Check out our launch trailer:
N++ is an action-puzzle platformer that's smooth as butter, if butter ran at 60fps at 1080p. You play as a gold-thirsty ninja, trying to survive in a world designed to make that difficult. We paid a lot of attention to how this game feels: the controls are responsive, tight and precise, letting you move through the levels acrobatically, and deftly evade the deadly enemy robots that populate the strange futuristic world.
We have lovingly crammed N++ full of thousands of thoughtfully designed levels (2360 spanning Solo, Co-op and Competitive MP (Race)), a 63-track soundtrack of some of the best electronic music the world has to offer, over 50 colour schemes, tons of fun-lockables™ and plenty of decidedly devious hidden challenges to allow a lifetime of play. As mentioned in the trailer, we're never making a sequel, so we made this one to last :)
No other game is quite like N++. Even if you've played a game in the series before, you owe it to yourself to see how it's evolved. We added new enemies that are terrifying and thrilling, new mechanics and puzzles, reworked the Race rules so it's great for parties but also deep enough for serious competition, and have carefully tweaked the entire game so it looks and feels like perfection. We're confident you won't be disappointed.
People have been asking about trophies – there are plenty, and we tried to have fun with them too! We've created some interesting special challenges that add another layer to the game, and included a few humourous ones to take the edge off. Plus (plus), we're excited to announce that there's also a Platinum trophy! YES!
But that's not all! There's also a level editor and global level-sharing, plus highscores with replays for every level in the game (including the ones you make!). We love highscore competitions with friends, so we made sure to support it in N++.
If that's STILL not enough, we'll also be adding more to the game with future DLC. (Note: whenever you buy the game, you're also buying a "lifetime pass" to all future DLC. We are planning a substantial update that will increase the cost of the game / lifetime pass, so buy early if you're looking to get N++ on the cheap! It won't be going on sale much either, because, due to the level-sharing we have a relatively high cost per user, ruling out steep discounts).
When it's all said and done, this game is going to be massive – this is the last, and the best, version of the game that will ever be, so we're determined to close out the series with a bang!
Ok, ok we'll stop gushing now. Suffice it to say, N++ is magnificent, and we could not be happier with it.
We're so excited for you all to finally see what we're talking about. What are you waiting for? Grab it now!
Further reading:
Style: http://metanetsoftware.tumblr.com/archive
Info: http://www.nplusplus.org/
Video: https://vimeo.com/metanetsoftware/videos
PLAY 2015 offers pre-orders for four games launching over four weeks, with a 20-percent discount for PlayStation Plus members. But that's not all — pick up two or more PLAY titles through August 18 and receive a PS Store coupon for 10 percent off an entire cart purchase, via our Game More, Save More offer. Click here for full details.