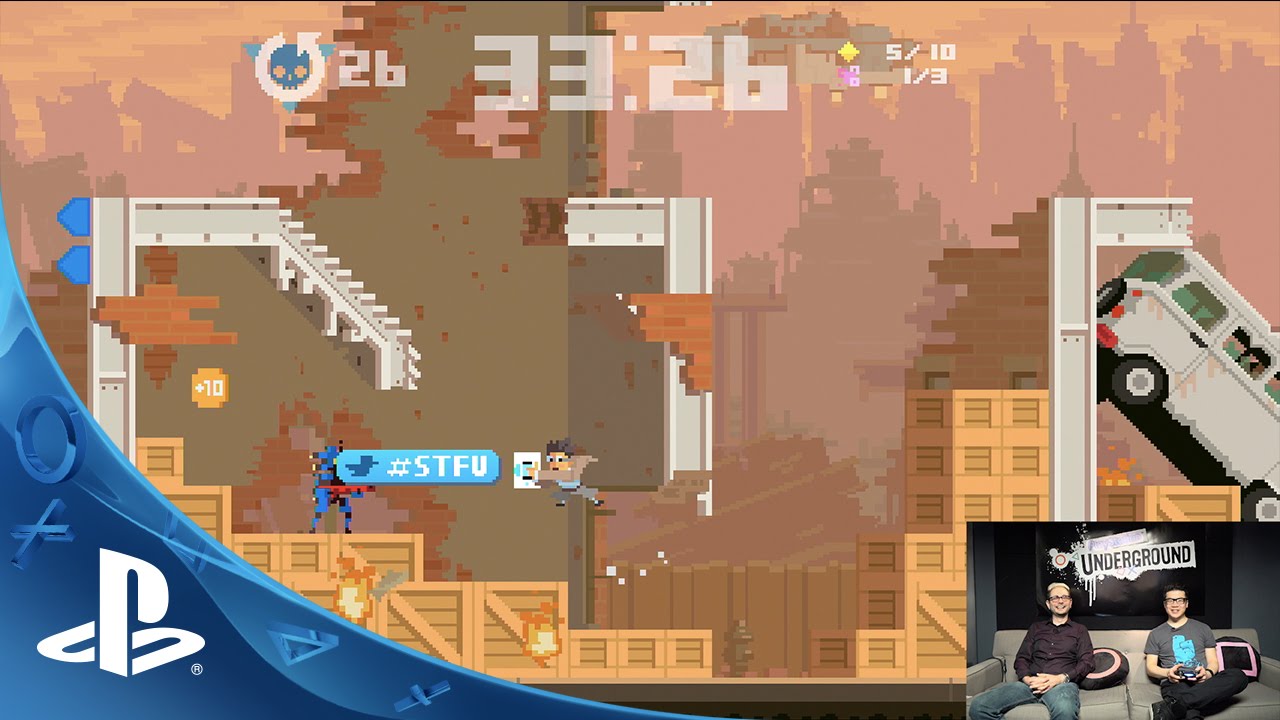 Welcome back to PlayStation Underground, our online show about video games! Today I'm pleased to host the time-traveling designer Kenneth Yeung from Capy Games. And in the spirit of time travel, we're sharing this Super Time Force Ultra episode that we recorded ages ago. Thematic consistency!
On today's episode, Ken showcases the crazy action, robots, dinosaurs, and — of course — time travel that make up the pixelated backbone of Super Time Force Ultra on PS4. As an added bonus, Ken breaks down each of the PlayStation-exclusive characters, including our friend and President of Sony Computer Entertainment Worldwide Studios Shuhei Yoshida. Yes, Shu is a character. Rejoice!
Let me know what you think in the comments, and remember that we'll be back soon with more Underground in the weeks to come. Enjoy the show!