From the depths of Hades to the soaring heights of divine Mount Olympus, the iconic warrior Kratos fights for revenge against the gods that betrayed him. Now, his bloody journey looks even better. God of War III Remastered is coming to PS4.
More brutal than ever, God of War III Remastered brings the sweeping scale and astounding spectacle of the PS3 original to PS4. Smash down the gods of Olympus and wield Kratos' legendary Blades of Chaos in this blood-pounding action game. Will the ghostly Spartan finally satiate his all-consuming lust for revenge?
Meanwhile, journey to Red Creek Valley and unravel terrifying events in The Vanishing of Ethan Carter, which is coming to PS4 this week. Explore a beautiful, ominous environment, communicate with the dead, and experience a non-linear narrative inspired by the great works of weird fiction from decades past.
For a full list of games coming to PlayStation, read on. And enjoy the Drop!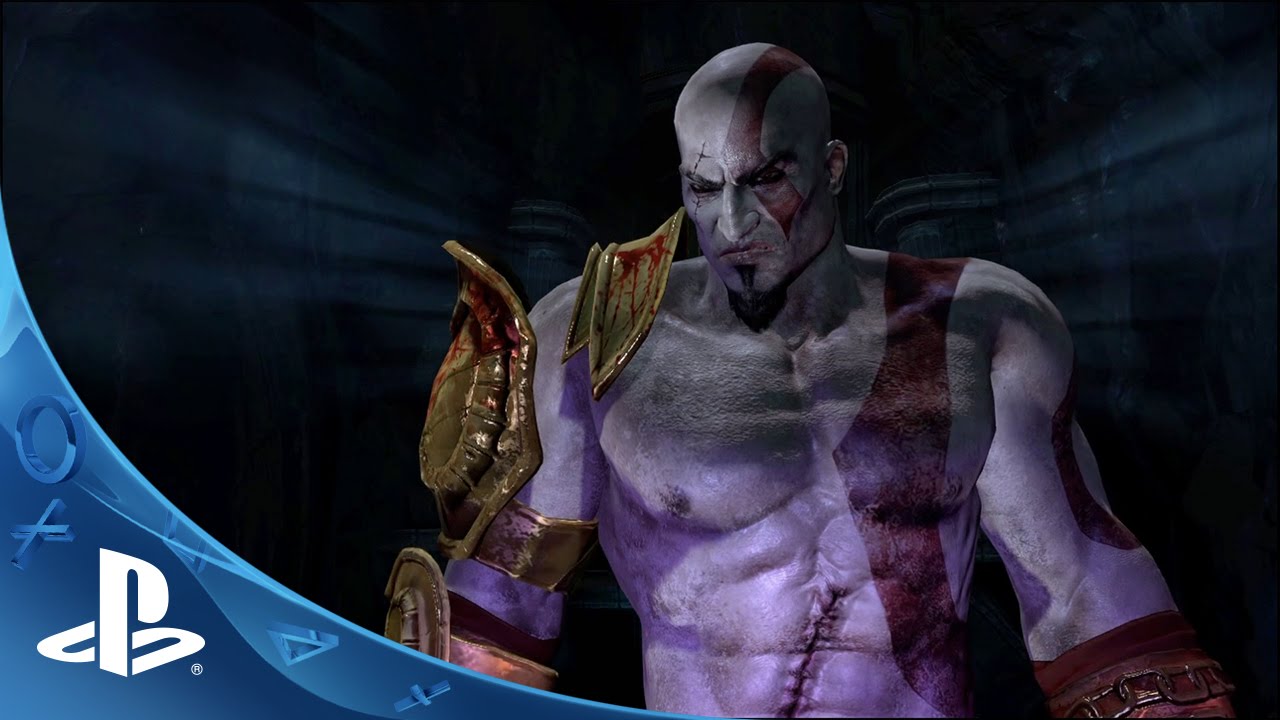 New PlayStation Games This Week
Arcade Archives Buta San
PS4 — Digital
Buta San is an action game that was released by JALECO in 1987. Players try to survive while throwing bombs at each other. Can you survive the gauntlet of 100 fellow pigs to become the champion Pig? In this title, two players can play together to help or hinder each other.
Deception IV: The Nightmare Princess
PS4, PS3, PS Vita — Digital, Retail
Unleash your inner evil! The Nightmare Princess, Velguirie, uses her kicks and spins in her own quest to revive the Devil by trapping humans. Set over 180 traps in a variety of locales, including all new modern stages!
EA Sports Rory McIlroy PGA Tour
PS4 — Digital, Retail
Golf without limits in EA Sports Rory McIlroy PGA Tour. Usher in the next generation of golf with the power of the Frostbite 3 engine and play one of the most beautiful sports game to date!
The Fall
PS4 — Digital
Take on the role of ARID, the artificial intelligence onboard a high-tech combat suit. ARID's program activates after crashing on an unknown planet. The human pilot within the combat suit is unconscious, and it is ARID's duty to protect him at all costs.
God of War III Remastered
PS4 — Digital, Retail
Set in the realm of brutal Greek mythology, God of War III Remastered is the critically acclaimed single-player game that allows players to take on the fearless role of former Spartan warrior, Kratos, as he rises from the darkest depths of Hades to scale the very heights of Mt Olympus.
Godzilla
PS4, PS3 — Digital, Retail
Become the King of the Monsters! Lay waste to cities with brute force and atomic breath! Battle against a cast of monstrous legendary rivals! Play as your favorite monster and take the fight online!
Monster Jam Battlegrounds
PS3 — Digital
Monster Jam Battlegrounds brings the popular touring show straight to the fans with roaring engines and crushing action. Not only does this game replicate the world renowned Monster Jam stadium and arena events, but it also takes fans out of the stadium and into other environments.
The Vanishing of Ethan Carter
PS4 — Digital
The Vanishing of Ethan Carter is a first-person, story-driven mystery game focused on exploration and discovery. You play the game as Paul Prospero, an occult-minded detective who receives a disturbing letter from a missing boy.
Demos and Betas
Monster Jam Battlegrounds — PS3 Trial
Coming to PlayStation Music
Tame Impala – Currents
Pitbull — Dale
Ratatat — Magnifique
Coming to PlayStation Video
X-Men: Days of Future Past (Rogue Cut)
Justice League: Gods & Monsters
Silicon Valley | Season 2
The information above is subject to change without notice.