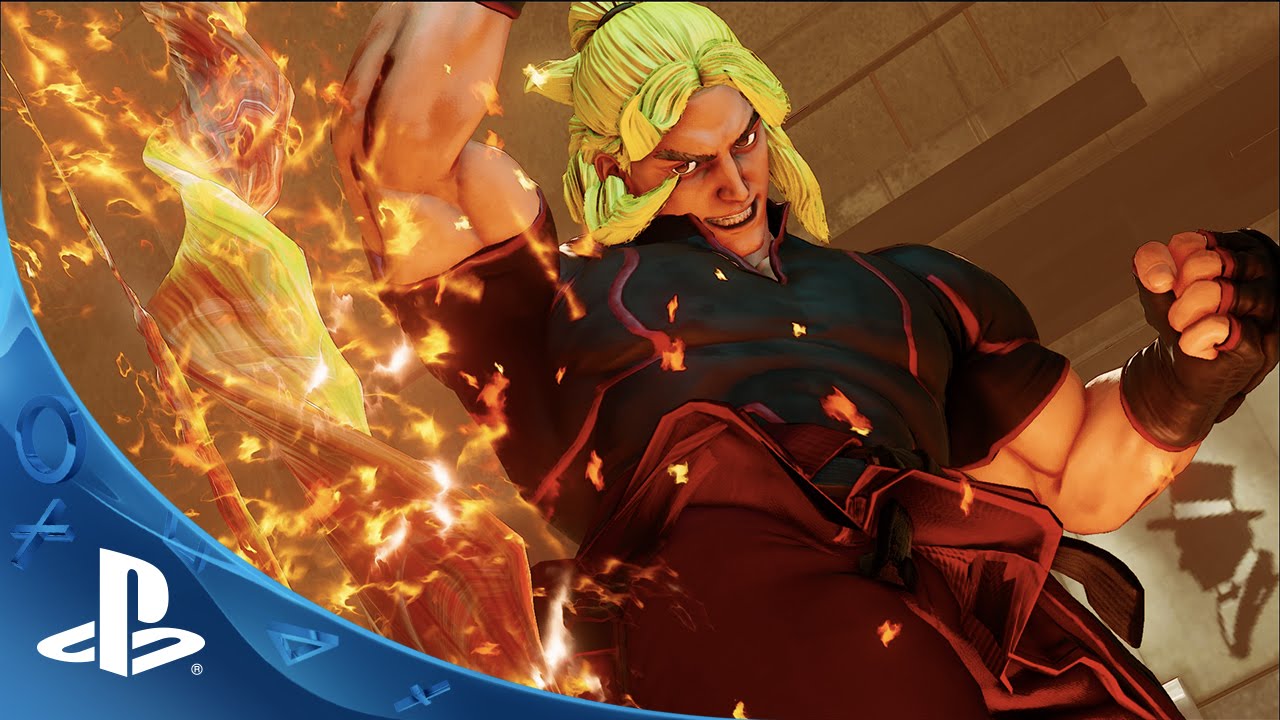 Hey everyone! Hot off the presses, the latest character in the Street Fighter V roster was just announced at the annual Street Fighter panel at San Diego Comic Con. We present to you: Ken!
With many of the series' mainstays having already been announced for Street Fighter V, a lot of people were wondering if the master of the flaming Shoryuken would make it back this time as well. We are happy to inform you that he's back in full force with a brand new look and a burning desire to light up the competition!
Employing a wide variety of fast moving, long range attacks, players who enjoy an aggressive in-your-face style of gameplay will feel right at home with Ken, with his flashy combos and big damage.
V-Skill: Quick Step
Ken runs towards the opponent, closing the distance in an instant. Ken can also choose to step kick or input another attack closer to the end of his run!
V-Trigger: Heat Rush
Ken channels flames through his entire body for a short period of time, which powers up his special attacks by increasing their number of hits and improving their trajectory, allowing him to perform even more damaging combos.
Also, just a quick reminder that the first online beta program for Street Fighter V will be PS4 exclusive and begins on July 23rd at 6:00 PM Pacific, running for 5 days. In North America, fans who pre-order the game through select retailers or PSN will be granted automatic access to the beta. In Europe and Asia, anyone who would like to take part in the beta should head over to www.streetfighter.com and sign up for a chance to join the fight!
While the Spring 2016 release date is still a ways away, stay tuned as we'll be making more Street Fighter V announcements very soon. Maybe as soon as… next week? J Be sure to tune into Twitch next weekend (July 17th~19th) as we hit the road for the biggest fighting game tournament in the world, EVO 2015!